OUR 2 MOST POPULAR CANON CAMERAS
#1 - Canon EOS R5 Full Frame Mirrorless Camera
"As a stills camera, the Canon EOS R5 is simply Canon's finest product ever." -Digital Camera World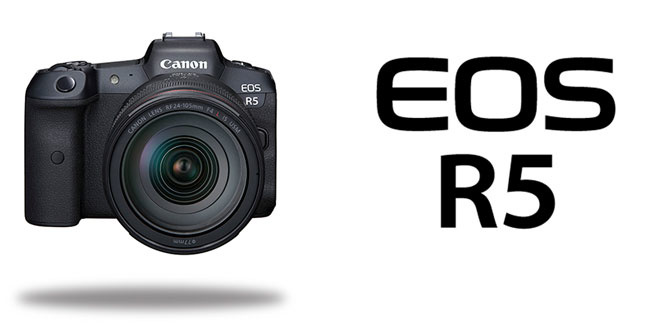 More on the R5 as reviewed by Digital Camera World:
For photography, it is absolutely the camera to beat ... the resolution, frame-rates, IBIS, autofocus – make this hands-down the king of all-round, high resolution, high speed photography.
As a stills camera, the Canon EOS R5 is simply Canon's finest product ever. It's the perfect amalgamation of the EOS R's form, the EOS 5D's function, and the professional-grade autofocus of the EOS-1D X. If you're a stills or hybrid shooter who flits between photography and videography, it's one of the best cameras you will ever have the pleasure of using. Alas, we can't recommend the R5 if your primary interest is pure video shooting. Don't get us wrong, its video is incredible – but having to navigate the overheating restrictions prohibits it from being your A-camera (unless you only shoot 4K 30p, in which case you don't need this anyway).  
7 Incredible Features
1. High image quality: New 45-megapixel CMOS image sensor + DIGIC X
2. Speed: up to 20 fps high-speed continuous shooting
3. Video: Capable of 8K RAW, oversampled 4K
4. In-Body IS: Up to 8 stops' equivalent image stabilisation
5. AF: Dual Pixel CMOS AF II with Animal Detection AF
6. Cloud compatibility: Full support for image.canon
7. Reliability: Excellent operability and durability

#2 - Canon EOS R6 Full Frame Mirrorless Camera
"A great photographers' camera ... the best combination of usability and performance in its class" - DPReview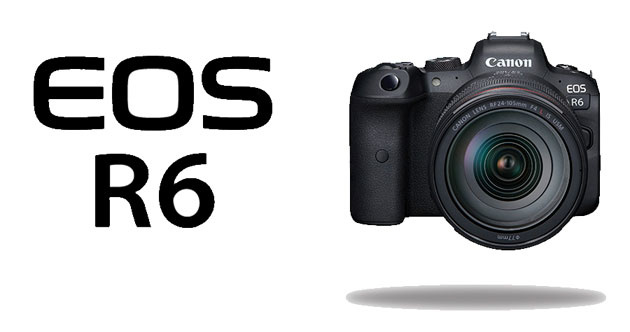 More on the R6 as reviewed by DPReview:
The R6 offers what's probably the best combination of usability and performance in its class. For stills photographers, that's worth a Gold.
The R6 is a really enjoyable camera to shoot with: it feels good in the hand and the key control dials are well positioned. You also get a decent level of customization, letting you gain quick access to many of the camera's functions … the core photographic features are always at your fingertips. At the heart of this 'just get on with shooting' feeling is an AF system that, an awful lot of the time, just works. There's a lot of options for fine-tuning it, but for most of the shooting we did, it wasn't really necessary. This puts performance to rival a pro sports camera in the hands of a great many people. The R6's IS (Image Stabilization) system is also superb, ensuring that camera shake isn't something you have to think about.
7 Incredible Features
1. The imaging power of the EOS-1D X Mark III in a compact, mirrorless body
2. Near-silent high-speed shooting at up to 20 fps
3. Upgraded Dual Pixel CMOS AF II system that can detect and track the eyes of birds
4. Cropless 4K video with HDR PQ support
5. In-Body IS for up to 8 shutter speed stops' equivalent image stabilisation
6. Cloud compatibility: Full support for image.canon
7. Lightweight and portable with just enough durability