#AlamedaSlam Event: Bringing Creatives Together to Shoot and Network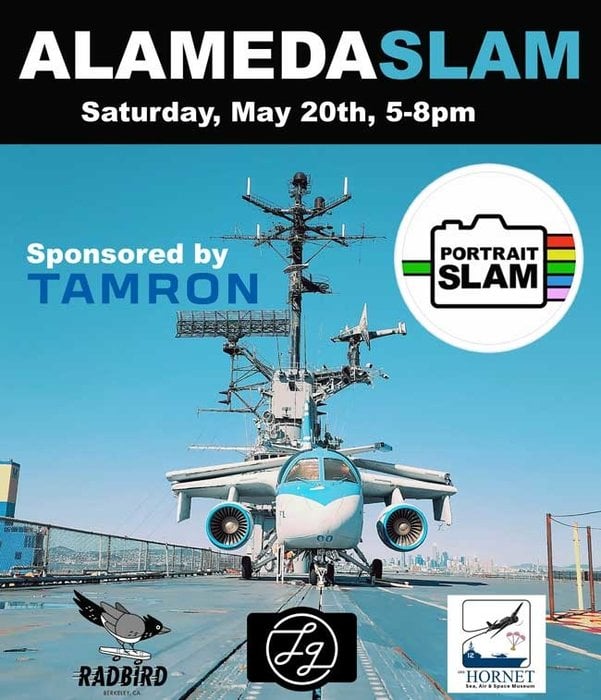 Por·trait SLAM noun
A collaborative event for models & portrait photographers

An opportunity for local businesses to support & creative community 

An explosion of imagery produced from a single event 
Portrait Slam was created for anyone in the Pacific Northwest and beyond who uses photography as a personal and/or professional means of expression, with a hunger for honing their craft, plugging into a community of artistic collaborators, and playing creatively. 
Past participants include working professional models, theater and screen actors, social media influencers, cosplayers, musicians, professional photographers and videographers, film photographers, wedding, maternity, and family photographers, and students. 
The first slam was hosted at the historic Elks Lodge in downtown Medford, Oregon in September 2018. Local models and photographers explored every nook and keyhole of the then-vacant property.
#AlamedaSlam
And now Portrait Slam is returning to the Bay Area! ⚓️ Join up up to 30 models & 30 photographers at the USS Hornet Museum in Alameda, CA for a cyberpunk inspired slam on Saturday, May 20th from 5-8pm featuring: lenses by Tamron USA, lighting by yours truly, Looking Glass Photo, and wardrobe by Radbird.
More Info for Models and Photographers
Be the first to comment...