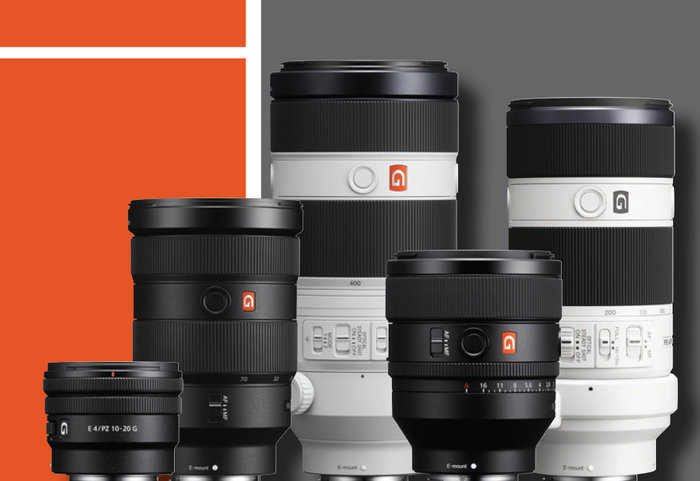 SAVE UP TO $1,000! Limited Time Special Savings!
In terms of THE Great Deal, there has never been a better time to expand your Sony mirrorless camera system with a new lens, or to get into the Sony Alpha system for the first time. This incredible promotion lasts through December 13th, so get in here and let's explore Sony together!
Regardless of your trade-in value, being able to combine these huge instant savings with just as huge trade-in bonus savings are something to celebrate! Add-in the value of your trade-in, and that's the cherry on top. Check out how much you can save below.
Not sure what Sony camera or Sony lens is right for you? No problem, that's what we're here for. You can either stop by our showroom and chat with our product education team, or you can schedule a Zoom meeting with us to explore Sony options and how they'll fit your needs, all from the comfort of your own home. If you'd like to schedule a Zoom chat, please let us know using our Contact Form.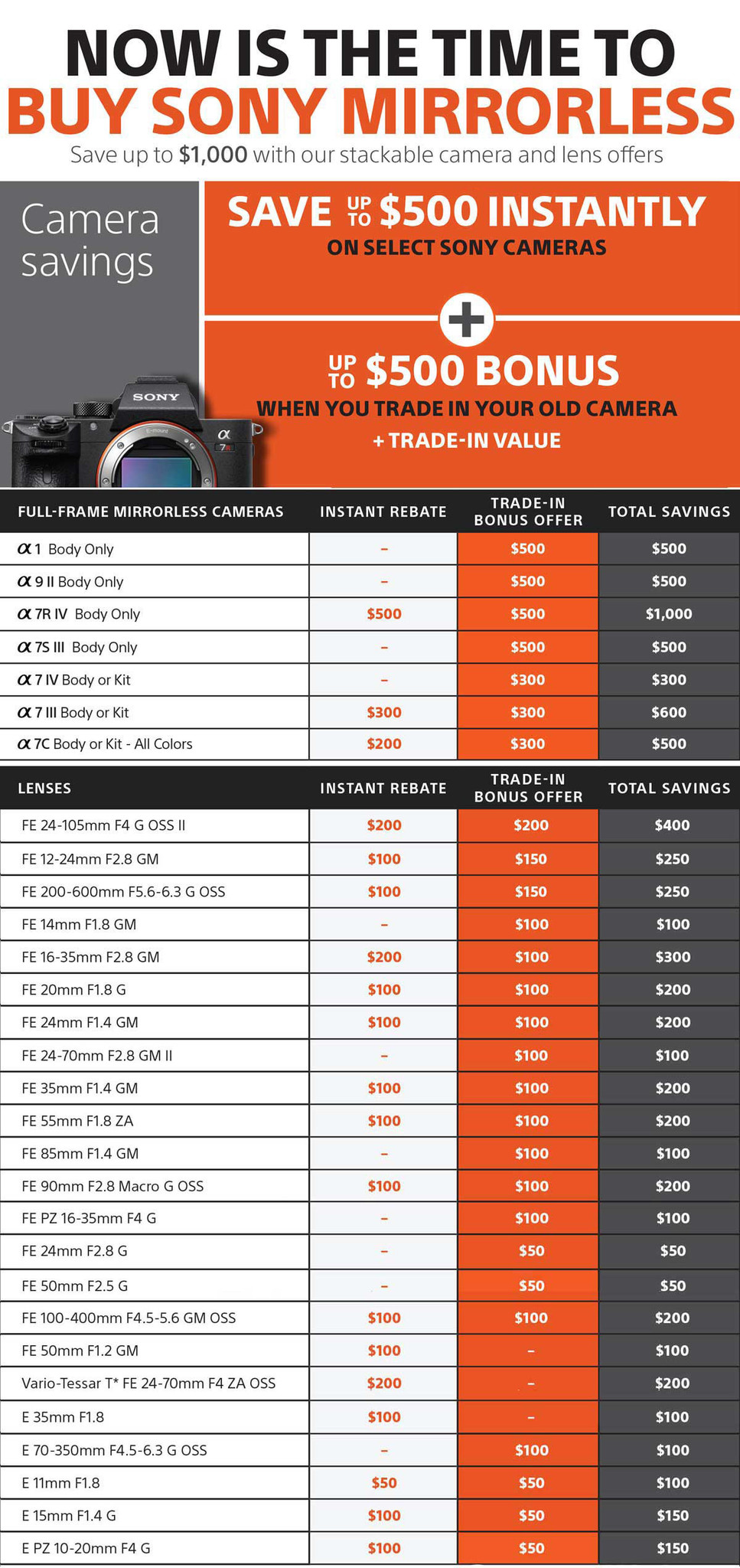 Be the first to comment...