Sony Trade-In Bonus Savings for the Entire Month of March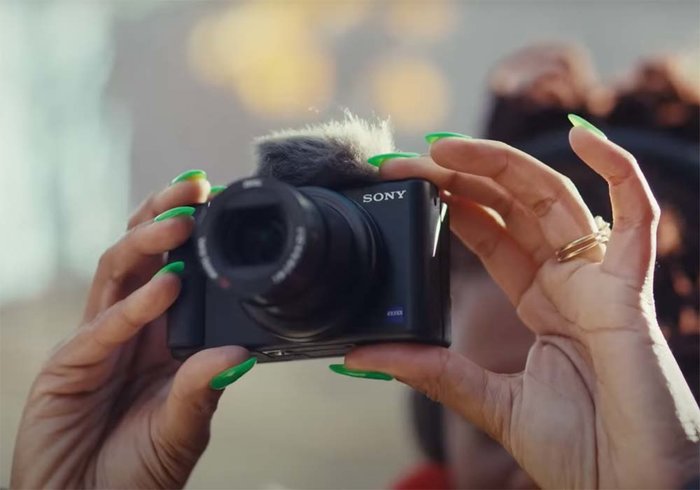 We're at it again! We want to help you get the Sony you want by putting your old gear to use for you. Trade-In any working camera or lens for big BONUS SAVINGS on the Cameras & Lenses listed below. And, if our used team thinks we can sell you old gear in our Preloved Department, you'll get even more!
We're here to get you started quickly and easily. Let us know you're interested in trading in some old gear by using our contact form located here. (let us know what you want to trade in, and what you would like to get; we'll get back to you promptly with next steps.) Easy, Peasy!
The Trade-in Bonus Savings: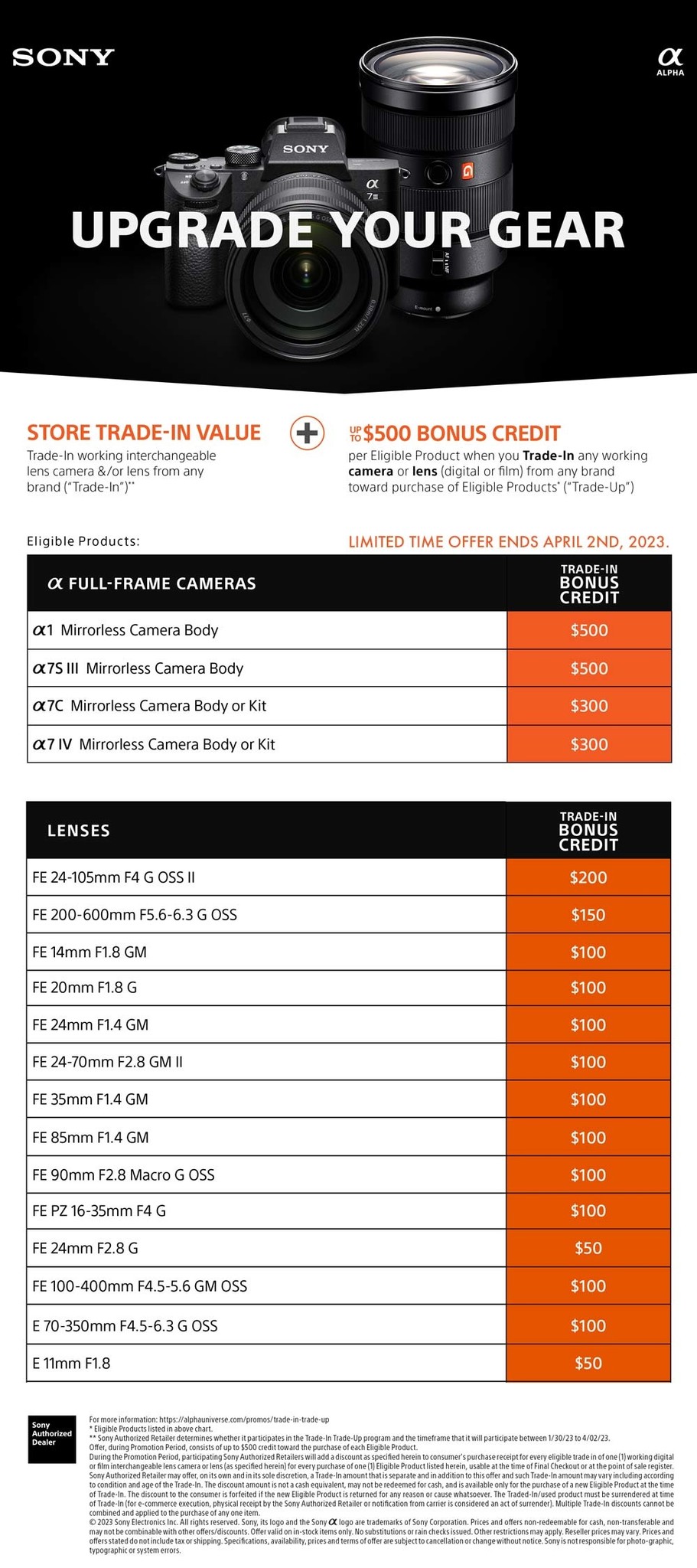 Be the first to comment...