Time with Vincent Versace: 21st Century Composition Theory
12.02.21 |  Online Live via Zoom  |  6:00 to 7:30pm Pacific Time  |  Free to Attend

A Looking Glass Special Presentation:
"Complicated equipment and light reflectors and various other items of hardware are enough, to my mind, to prevent the birdie from ever coming out." - Henri Cartier-Bresson
The Looking Glass virtual classroom is proud to bring you another special presentation with an award-winning photographer, writer and Nikon Ambassador. Vincent Versace. Vincent will take us on a compelling journey complete with gorgeous visuals, insightful commentary and lessons learned from decades of experience. 
During this free online presentation, Vincent will share his philosophy of what makes a GREAT photograph as we sit back and enjoy some of his most incredible images that demonstrate compelling use of color as well as the wide range of tones in his black & white photographs.
The Past and Future in the Present:
Every artist has an instrument. Painters have their brushes and canvas, sculptors their chisels and stone, dancers their bodies. All of these instruments are used to express the artist's individual voice and vision. Photography is no different. 
The camera is your instrument, the lens is your brush and the camera sensor is your canvas. The monitor is the window to your image. The file is the sheet music and the print is the symphony. Your final image is the ultimate expression of your artistic voice. 
Simply put, every choice you make matters. The techniques you apply and your understanding of how it all works - matter. The ultimate goal is to have a depth of understanding that makes it so your image does not have to shout to be heard or in this case seen. Because it is the best moments of life we choose to capture photographically and they are the moments, if done correctly, that will live on beyond our years.
Ralph Waldo Emerson said "Life is a journey not a destination." That said, the goal of this talk is to discuss the lessons learned and the memories made of over fifty years as a photographer and 25 of those years as a pioneer in digital photography. I will take you on a journey of discovery.
More About Vincent Versace: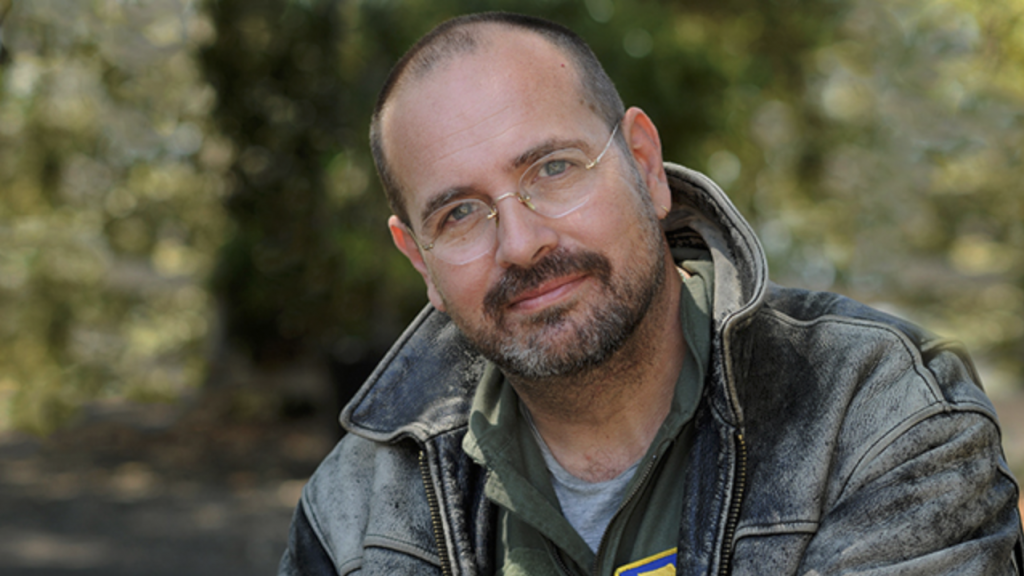 Vincent Versace is an internationally recognized pioneer in the art and science of digital photography. His passion for natural light photography is manifest not only in his work but also through his role as a creative and technical leader, contributing to innovative breakthroughs across the entire digital image value chain.
Vincent is one of Nikon's 16 founding Nikon Ambassadors and is a recipient of the Computerworld Smithsonian Award in Media Arts & Entertainment and the Shellenberg fine art award, as well as the 2019 Photo Mentor award and his work, is part of the permanent collection of the Smithsonian Institution's Museum of American History. He is the photographer of Immediate Assistants Medical Rescue Go Team. He was commissioned by the San Francisco Presidio Trust to create a body of photographic work to permanently capture this National Park and Historic Landmark.
Vincent's work has been highlighted in American Photo, Popular Photography, The New York Times, Shutterbug, Outdoor Photographer, Pro Digital Imaging, PDN, What Digital Camera, Petersen's Photographic, PC Camera, Studio Design and Photography, Professional Photographer, Digital Imaging and many more. Nominated multiple times to the Photoshop Hall of Fame.
He is the author of the best selling books From Oz to Kansas: Almost Every Black & White Technique Known to Mankind and Welcome to Oz 2.0: A Cinematic Approach to Digital Still Photography with Photoshop. His book, Welcome to Oz has been selected as Shutterbug Magazine's best how-to book of the year. Vincent was the original host of the Epson Print Academy and is a founding member of the Epson Stylus Pros.In addition to being a Nikon Ambassador he is also a Nikon Legend Behind the Lens, an Xrite Colorotti, Hivelight Light Master, Sunbounce Enlightner, Lexar Elite Photographer, Team NiK Elite Photographer, BenQ Ambassador, an American Photo Magazine Mentor Trek and Master Class instructor and a member of the National Association of Photoshop Professionals Instructor Dream Team. He teaches regularly at Photoshop World, B&H, the FBI, US Navy Combat Camera, US Coast Guard, Maine Media Workshops and Palm Beach Photographic Workshops.
Vincent's passion for photography dates back more than four decades when, at the age of seven, his wedding-photographer uncle introduced him to the magic of the darkroom. Within two years, he had sold his first photo. Within ten, he had booked his first professional assignment. Today, based in Los Angeles, he divides his time between commercial and fine art photography assignments, teaching, and consulting for such suppliers as Nikon, Epson, Nik, OnOne, X-Rite, Adobe, Westcott, and others.
k

Posted on tuesday 23 november 2021 17:09

looking forward to the great chance! thank you
Show more