Login
Log in if you have an account
Dont have an account? Register
Fired Up About the New, Compact Pro-Level "Bruiser" from Olympus
24 Jun 2020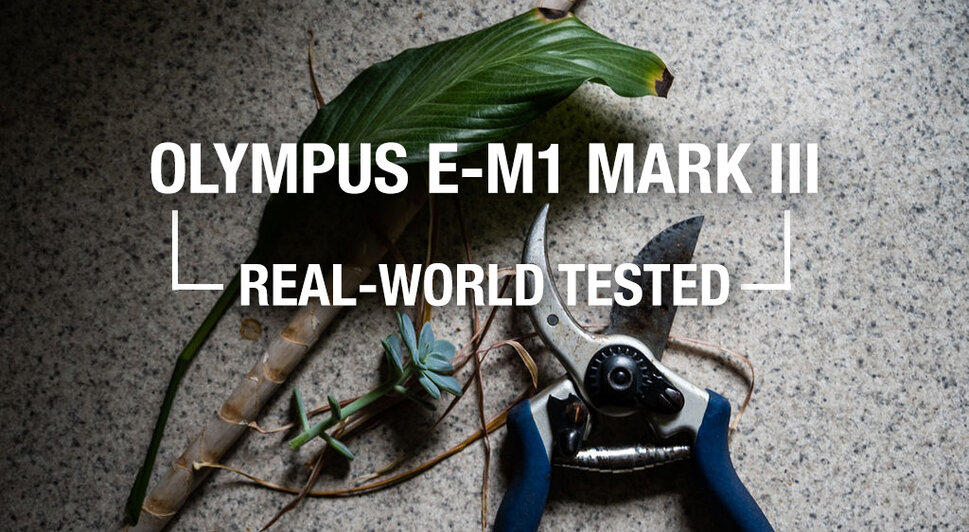 Our very own Christian got his hands on the new Olympus E-M1 Mark III during the "shelter in place" order and couldn't have been more stoked. He took it for a spin locally, and in this review shares his thoughts on the new camera's features and his personal experience of shooting with it. As he calls it, the "little bruiser"- it packs pro-level quality into a small form factor, making it a great choice for those of you that are always on the move. You'll want to take it wherever you go. Below we showcase a video of Christian talking about the camera, and also share a Q&A interview with him and some of the gorgeous images he made during his time with the camera, as well as the new Olympus M.Zuiko 12-45mm lens.

Give us a call at 510-548-6888 to get your hands on a new Olympus E-M1 III. More are on the way! 
LGP: Since the very first E-M1 was introduced, this camera has been a hot item. The newest model - the E-M1 Mark III - is no exception and everyone was wondering what it might deliver. That said, did you have any preconceived notions about the camera?

CHRISTIAN: To be honest I don't really focus too much on specifications and numbers on paper. At this point, let's be real - so many of the newest cameras available offer an abundance of technology that will appeal to photographers and their needs. From my perspective, it boils down to this question: How do I use a camera to make my images? Or more specifically, how will this camera fit into my style of shooting in the field? And there's numerous ways to determine that - Is it comfortable to use, does it excel in the conditions in which I use it… aaaand will it make my work fun so that I will you actually take that sucker out with me. That's what this is review is all about!

That being said, I was excited about what this camera was touted to do and having shot Micro 4/3 in the past I was super fired up to get that compact bruiser in my hands and go out shooting…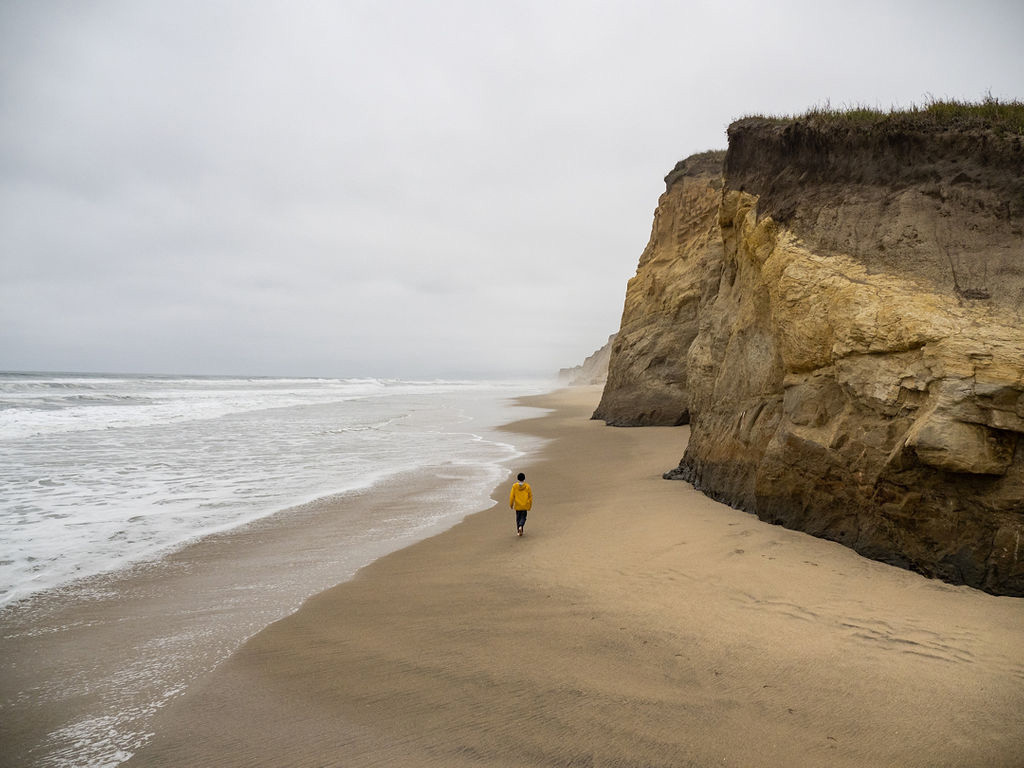 LGP: Right on Christian, that makes a ton of sense. Let's start with ergonomics - that's really important, right?

CHRISTIAN: As you know, I'm pretty tall and not just any camera feels at home in my hands. This means the grip is important. That said, I can report good news! This camera is super comfortable for me and fit my hand well, despite the fact that the camera is built to be smaller than other comparable cameras such as DSLRs. It never felt uncomfortable shooting. And let me also say, having a fully articulating lcd screen is clutch! I love that thing - it adds a flexibility for getting the tough angles that so many other cameras just don't deliver. And again, the deep grip was a great feature on the build of this camera. The Olympus line is known for being slimmer and that's killer when it comes to portability … and for me, that grip was critical.

LGP: Let's cut to the chase. For you, what did the camera do best?

CHRISTIAN: This camera excelled at being enjoyable to have out in the world with me. I didn't realize how much I miss this form factor! The compact size and feeling of comfort no matter where I go that resulted from its weather sealed body, is invigorating. I can focus on my shooting, and not be worried about the camera itself. Combine this confidence with a deep grip rarely found on a smaller sized camera, the smaller and lighter weight lens sizes for the format, and all the features one would expect with a 3rd gen version of an already amazing tool, and you get the picture - It came easily with me all over the place! Now that I have completed my testing and returned the camera, I truly miss that little guy! For context, I mostly shoot with a Nikon D750 and a Lumix S1R. While I love those cameras, there really is something to be said for the small and compact size of the E-M1 III.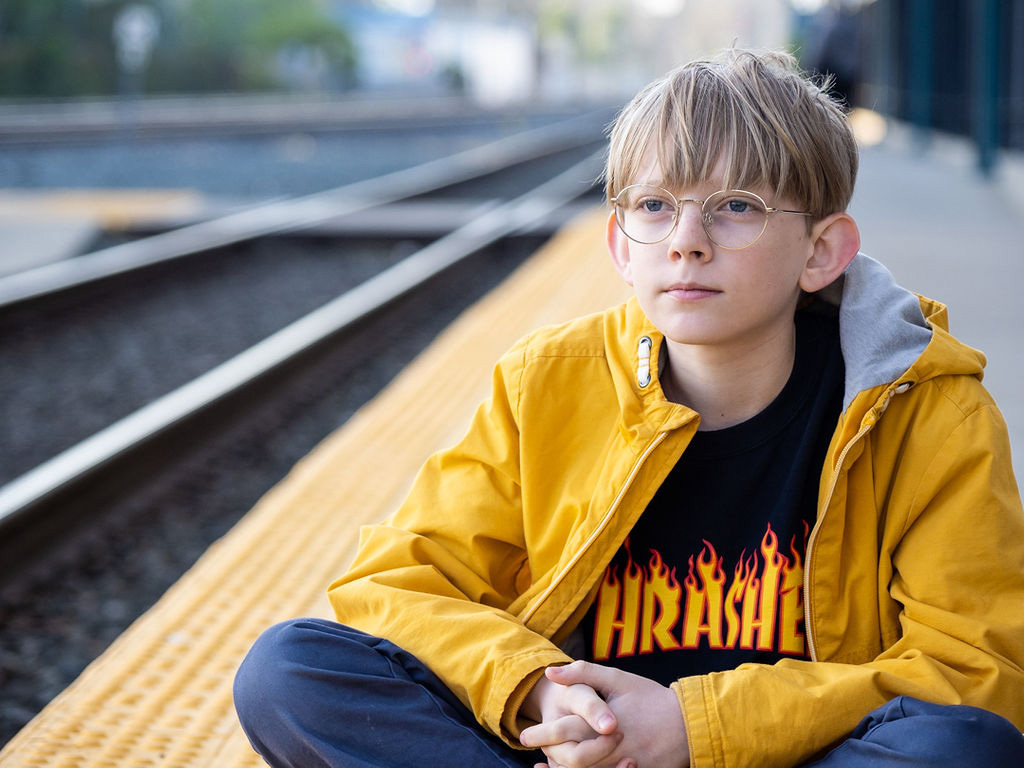 LGP: Ok. We learned what you loved. Was there anything not to love?

CHRISTIAN: Well for me this camera was pretty close to perfect. However, there was one small challenge I encountered. The eye piece was a bit hard for me with my glasses, it felt like I could not see all the heads up info easily. Also, the resolution on the rear lcd screen could be improved for checking focus when I'm shooting in the field. But to be honest, this is just being nitpick and didn't really feel like significant drawbacks when considering my overall experience of this camera.

LGP: From the images you captured with the E-M1 III, it looks like you had a blast and took it all over the place. How did the overall weight of the system feel as you has your walkabout?

CHRISTIAN: Definitely tried to be out there but with the shelter in place order being pretty strict it was tough. I mostly tried to shoot in interesting, nearby places. The bell I ring most about this camera is size and weight and compared to my other camera systems. This made the E-M1 III such a treat to have with me. The pro-level camera body, complete with 3 lenses fit comfortably in a small bag. It was amazing!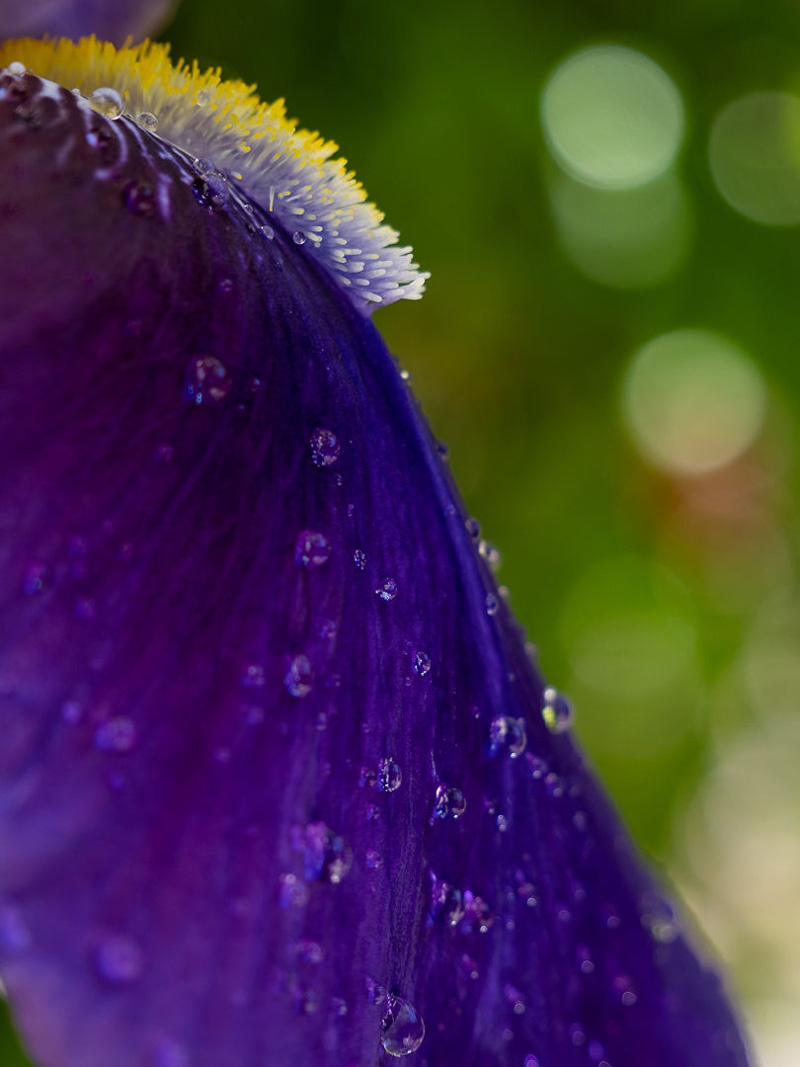 LGP: Olympus touts its IBIS system as one of the industry's best. Did you find this to be true with your hand-held shooting?

CHRISTIAN: The image stabilization with this camera is very impressive and should be super helpful for all types of photographers and photography. I felt very confident I would get keepers, and totally did, even with settings well below what I would consider to be the slowest I can shoot handheld with. Boom more photos wherever and whenever I want to take them! Although in my photography, I am perfectly ok with a bit of blur from an aesthetic stand point.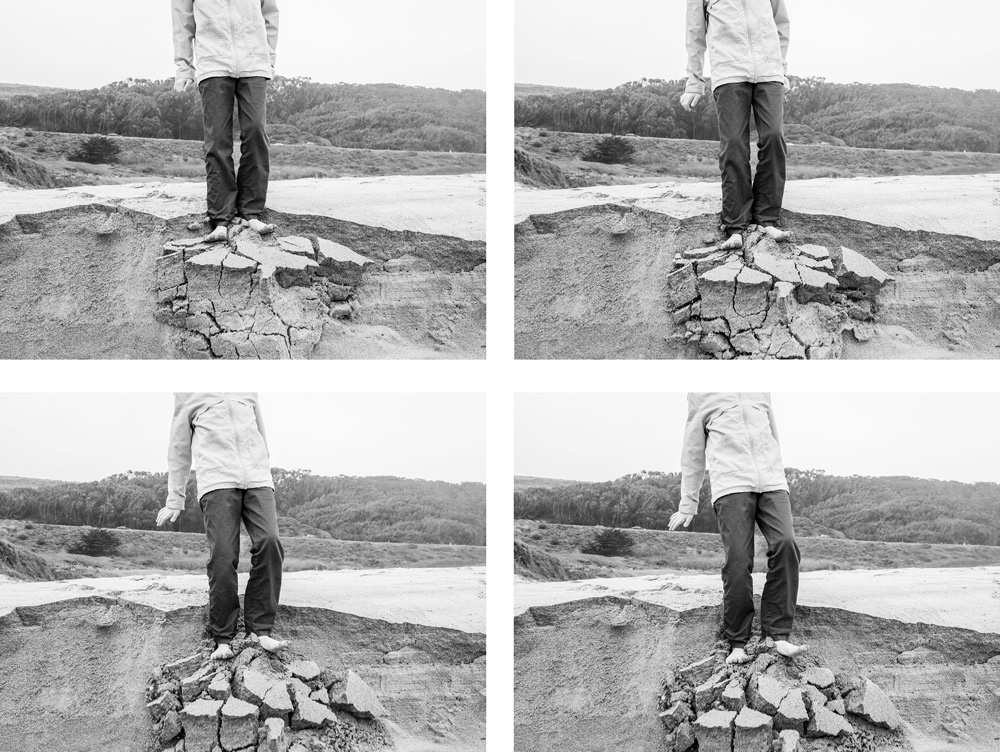 LGP: How about the camera's unique Pro Capture mode -  did you try that out in some action sequences or wildlife shots?

CHRISTIAN: The Pro Capture Mode was probably the feature I took advantage of most while shooting with this camera. It was really fun to be able to get "that moment" without worrying about getting the timing just right. I found some fun and creative ways to put it to use and would see the advantage of this to be tremendous for certain types of photographers, either hobbyists or pros.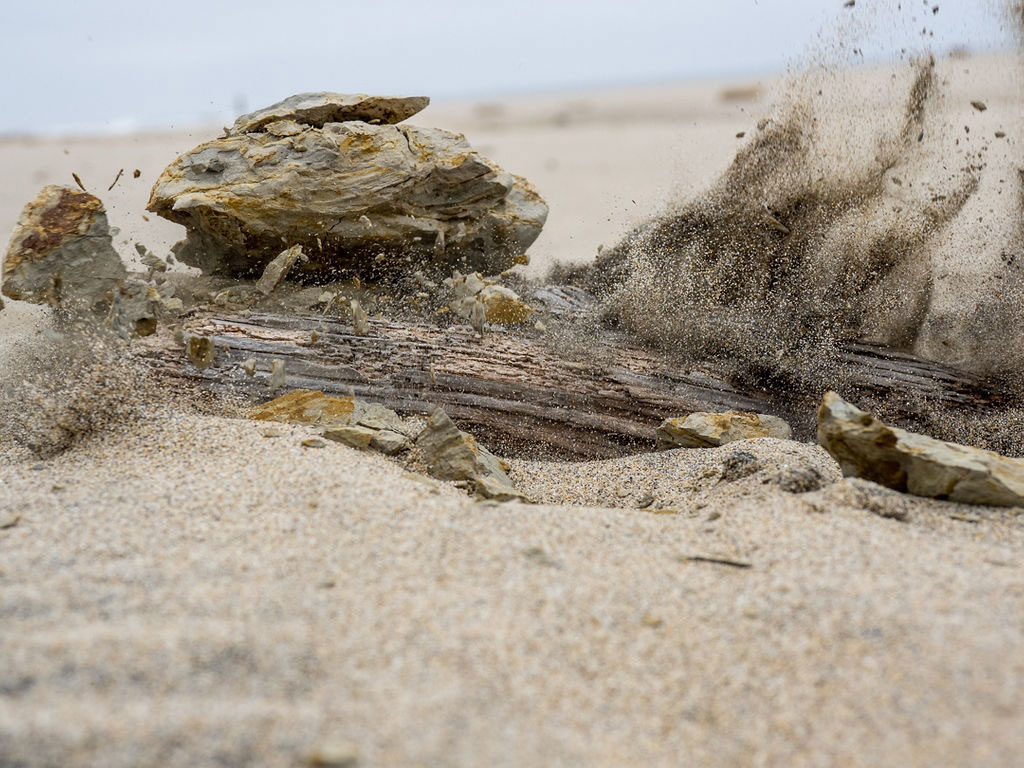 LGP: Another area that Olympus touts is resolution. Did you find that having a whopping 50MP file was helpful? 

CHRISTIAN: I sure did! Having the ability to capture images at this resolution really opened up possibilities with images beyond what I can with other cameras. I could print bigger. AND, I have way more data to work with for post editing; cropping in tight did not sacrifice any quality in my images. That is a nice option to have!

LGP: How about the menu system. Was it intuitive and easy to change settings on the fly for various types of shooting?  

CHRISTIAN: Having had my hands on Olympus before, meant the menu system was familiar to me and it was way easy to make on-the-fly adjustments. For a newcomer to the system, it may take a bit of time to orient but there was nothing super red flaggy here for me. The learning curve should not be any steeper than if you were new to any other camera system.

LGP: If you had to choose one reason why everyone and anyone should consider the E-M1 III, what would it be?

CHRISTIAN: If I had to choose one, it has to be the overall performance and versatility found in such a portable package. If I can choose more than one, I'd get specific and say the Pro Capture Mode and built-in ND filter. Oh, but also the star focus, killer IBIS, and weatherproof and mega durable body, focus stacking/bracketing, Live Mode… Sheesh, the list goes on and on!

LGP: Do you have any parting thoughts about the camera and/or lenses that you think are important for folks to think about?

CHRISTIAN: If you have gotten this far in the review, I bet you can guess what I'm gonna say, but here it goes: Check this camera and Olympus glass out if you travel a lot (whether in your own area or abroad). It's fantastic for those folks who struggle with, or don't want to be, toting around big heavy gear. There's a lot of freedom in this small, yet kick-ass kit. I bet you'll get it in your hands and say, "Heyyyyy… this is nice!"