Login
Log in if you have an account
Dont have an account? Register
Free Online Live Learning with Tamron's Tech Team - July 14th - Bird Photography
26 Jun 2020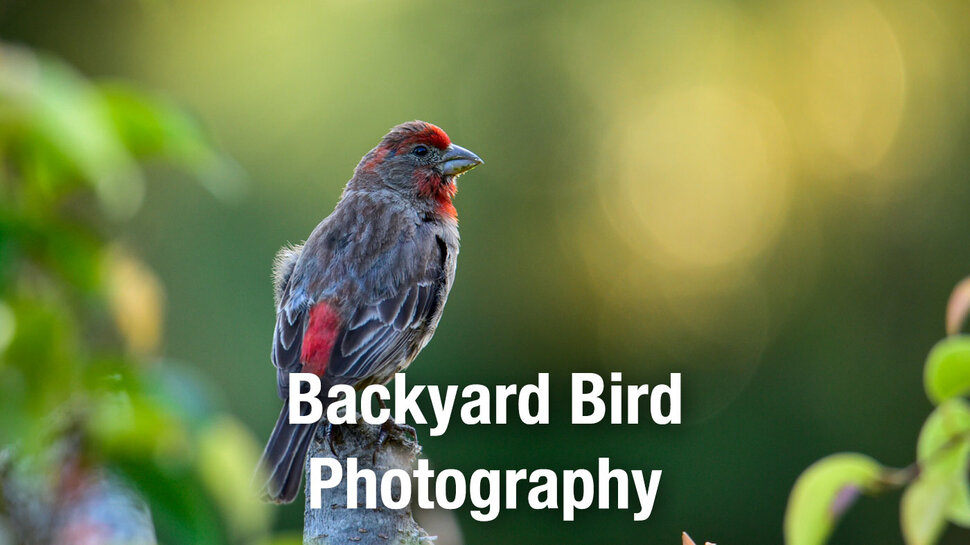 Date: Tuesday, July 14th
Time: 10:00 AM (typically runs for an hour and includes Q&A)
Instructor: Photographer & Tamron Tech Team Member, Janet Vuong
Experience Level: Any level photographer; Newbies to Bird Photography
Registration: Free to Attend with RSVP - CLICK TO RSVP

Are you just beginning (or would like to begin) photographing birds? This is also true of photographer and Tamron Tech Rep, Janet! She has a story to tell, and advice to give, based on her new adventures into bird photography from her backyard balcony. Learn about the challenges she has faced thus far, and what she has done to resolve these challenges. Her presentation is definitely geared to the newbies out there to this fun and interesting photography "genre." The presentation is more experience based than technically based - from figuring out what kind of birds were in her area, finding the right feeder to attract specific birds, to observing their feeding habits and lots of sitting around waiting for them.

This presentation will be a live online experience and is accessed using Zoom, a super easy to use and effective online group meeting tool. After you RSVP (using the link above), we will send you an email with an "invitation link" and some basic info to get you going if you've never used Zoom before.

About Janet Vuong

Janet is the newest member of Tamron's Technical Team, but she is no stranger to the photographic community. Janet has been involved in the photography community for over a decade, and truly enjoys educating people on the joys of photography, and how to optimize their photography tools into stunning images they will be proud of.