Login
Log in if you have an account
Dont have an account? Register
Staff Picks - Our Favorite Camera Bags and What Makes Them Awesome
12 Sep 2020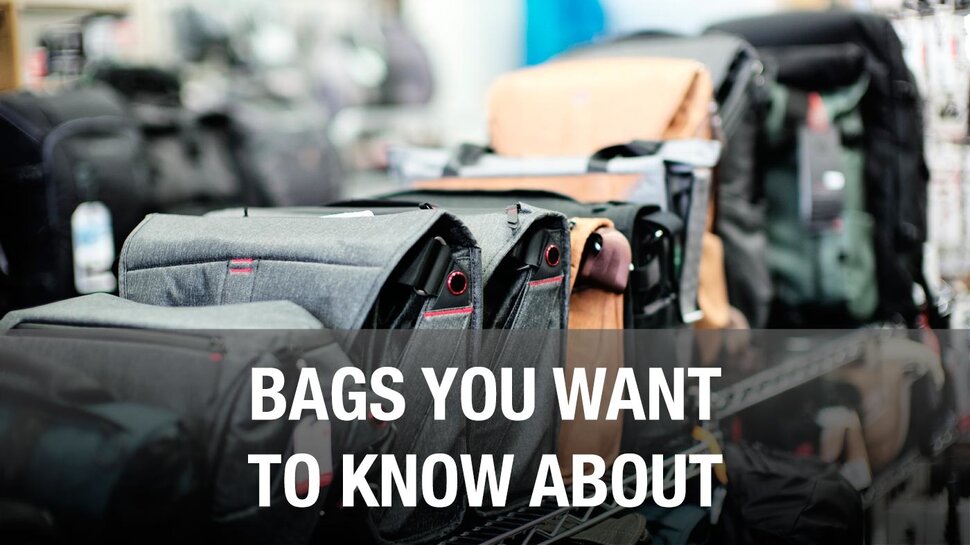 From cameras and lenses to flashes and tripods, having a good bag to safely carry and/or transport gear can be very important. With so many options available, it often comes down to personal taste. But we must not forgot about the utility of the bag as well. We need to ask ourselves what we want the bag to do for us, and where. Is it easy to "operate?" Will it protect our gear? Is it obviously a camera bag that will advertise "I have a camera in here!?" At Looking Glass, we offer one of the largest camera bag selections you'll find. Below, six members of the Looking Glass team tell us about their favorite camera bag. We hope this helps you discover new ways to think about camera bags and how they are so useful. If you have questions about these or other camera bags, shoot us a note at [email protected]
KENNY'S PICK - Tenba BYOB 10 Camera Insert
"My favorite bag in the shop is the Tenba BYOB 10 Camera Insert. My favorite time to take pictures is after the day is over and the sun has gone down. I find myself walking streets I've never seen and rarely have a concrete destination. Naturally this occasionally leads me to places I'd rather not advertise the fact that I have a few thousand dollars of camera equipment on me with an obviously branded camera bag. This insert fits right into my old JanSport backpack and keeps my gear safe, and my profile discreet. It's all functionality."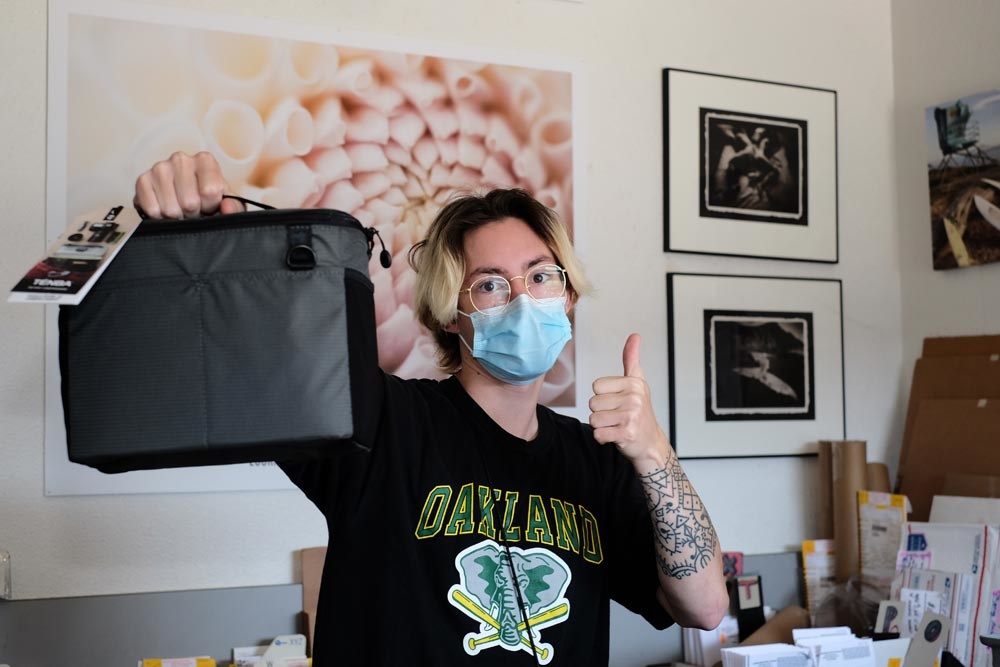 JEFF'S PICK: GITZO Adventury 30L Camera Backpack
My bag of choice for an everyday walk or hiking would be the GITZO Adventury 30L Camera Backpack. The bag has been thoughtfully designed to be as compact as possible by using a roll-top compression compartment. I feel that the double latch top not only helps keep the bag compact, it also helps keep any moisture and dust from contaminating your gear. Since velcro has the tendency of collecting dirt/sand the minimal use of velcro was deliberate to further protect your gear from such a nuisance. The watertight zippers are very hefty and reliable enough to last several generations of your favorite cameras. The laptop compartment rests just behind the thick main door to evenly distribute the weight while in use. The 30L Gitzo Adventury holds my full-frame Sony A7RIV, A7RIII, Sony 70-200mm f/2.8 GM, 24-70mm f/2.8 GM, 16-35mm f/2.8 GM, 135mm f/1.8 GM with my Macbook Pro. And when I get to my destination I could take out the inner compartment and leave it somewhere secure and safe, and then use the bag as a normal backpack.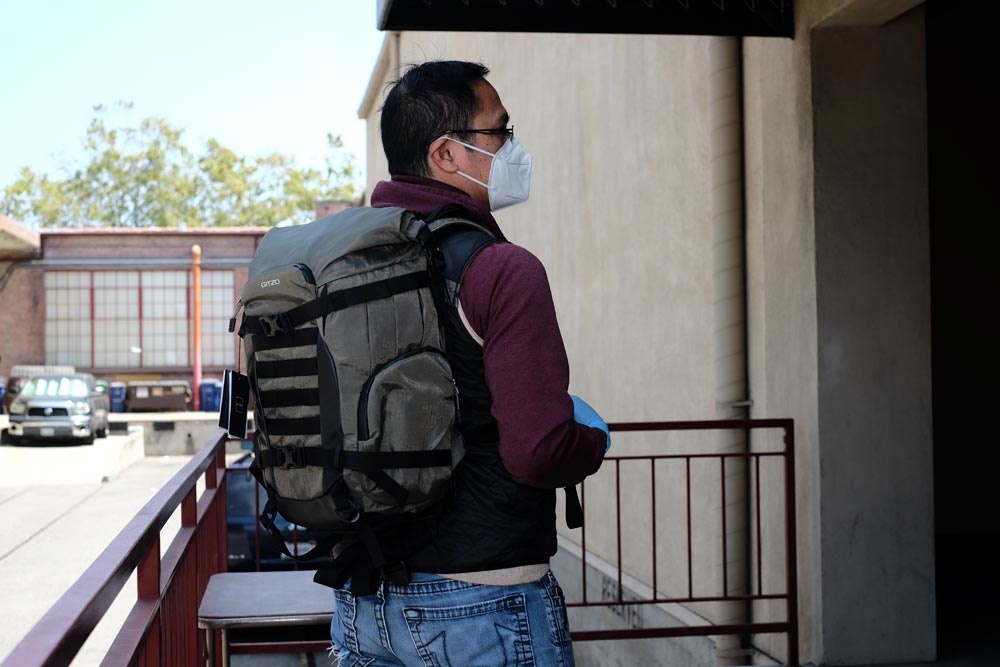 CHA'S PICK: WANDRD PRVKE 31
Camera bags are like shoes! One size and style does NOT fit all. If you're looking for a versatile photo backpack for home and travel, WANDRD's got your back . . .pack :-)  Three favorite features I love about my WANDRD PRVKE 31 is the weather resistant material, removable camera cube and spacious  roll top. Some other handy features include magnetic tote handles, a felt lined pocket, hidden passport zipper pocket and removable waist straps. Ya gotta see it to believe it, so come by Looking Glass and ask to take a look.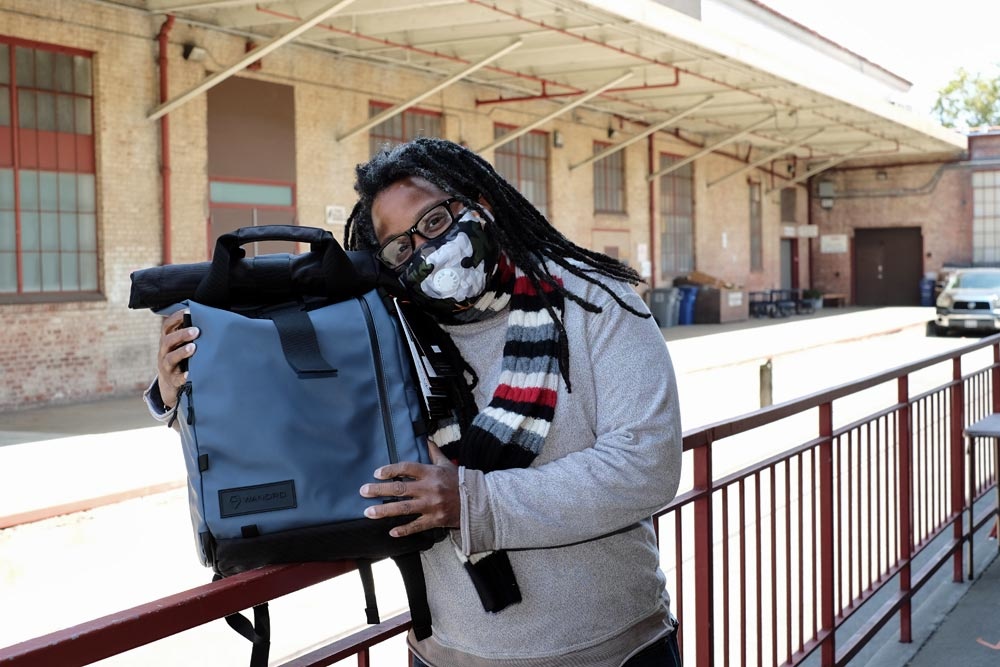 KEVIN'S PICK: Tenba DNA 8
The Tenba DNA 8 is a fantastic option for a small discreet messenger style camera bag. I love the look and texture of the material on the outside of the bag. The secure magnetic closures on the front of the bag paired with the directional velcro (which is silent if you pull down as you open the bag) and the quick access zipper on top make this a perfect bag for any setting. Finally, the fully customizable interior dividers allow you to custom fit no matter what camera you're using. An overall fantastic bag.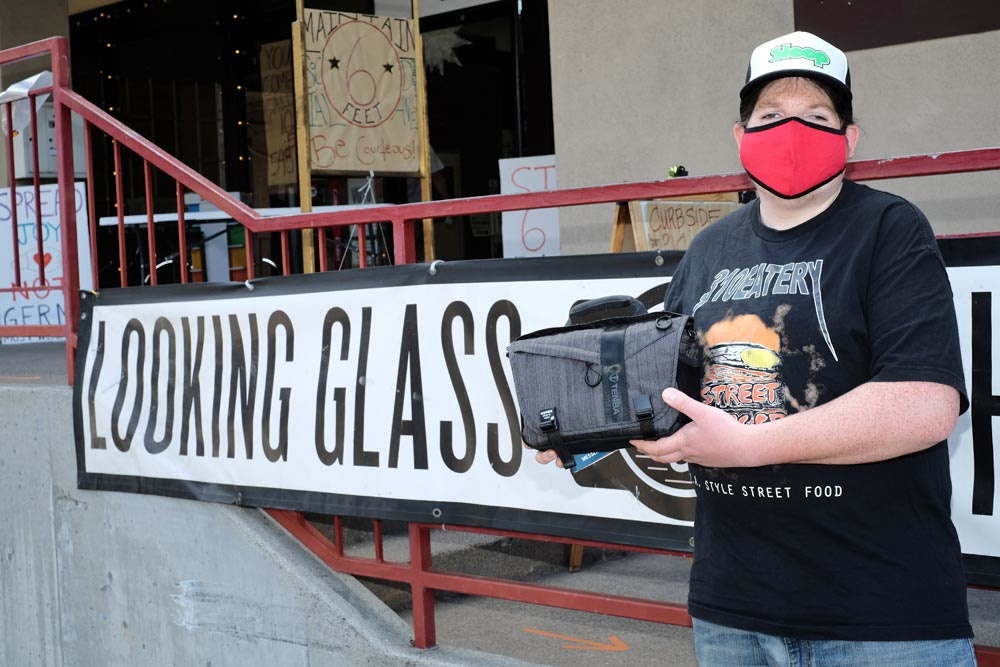 DAVID'S PICK: Think Tank Digital Holster 10
I really like the Think Tank Digital Holster series camera bags, especially the Digital Holster 10. It's perfect for many mirrorless systems with a lens, and the bottom of the bag can extend, giving room for a larger, longer lens. In addition, the modular nature of the bag allows one to attach a Think Tank Lens Changer bag on the side, if you want to carry an extra lens and have a safe way to put them on and take them off your camera.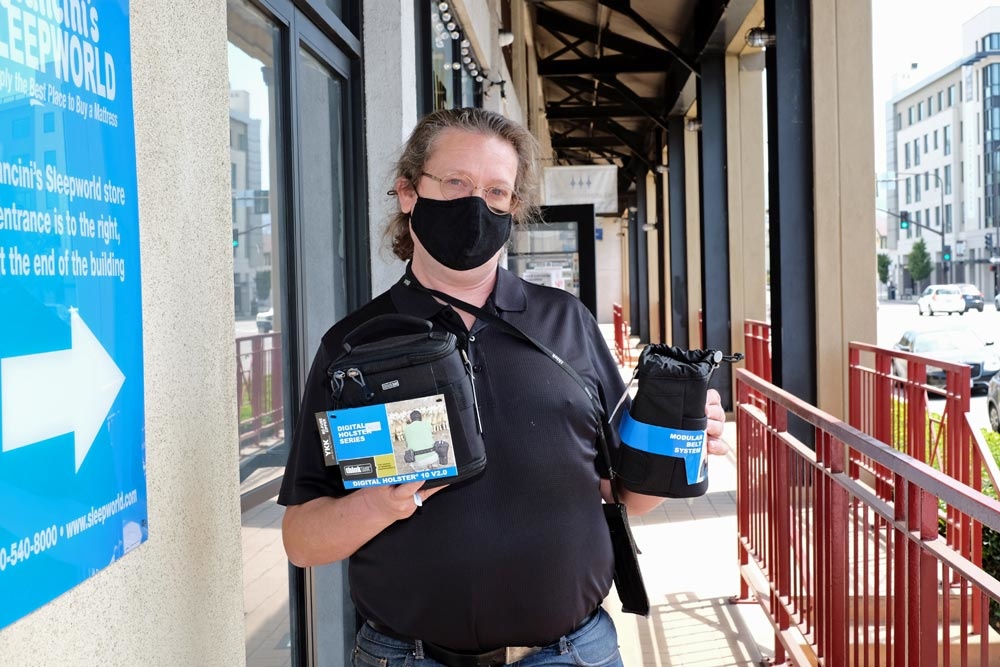 BILL'S PICK: Think Tank Urban Approach 15
The bag I chose as my favorite is the Think Tank Urban Approach 15. It's not the most stylish bag on the market, but the Urban Approach makes up for it by being comfortable enough for all day use. And, Think Tank does an amazing job of using every square centimeter for equipment; There is no wasted space. This bag will hold all your gear plus a small laptop without being bulky. It's a perfect choice for most mirrorless systems.