Login
Log in if you have an account
Dont have an account? Register
Street Portraiture Artist Takes the Fujifilm X100V for a Spin
19 Aug 2020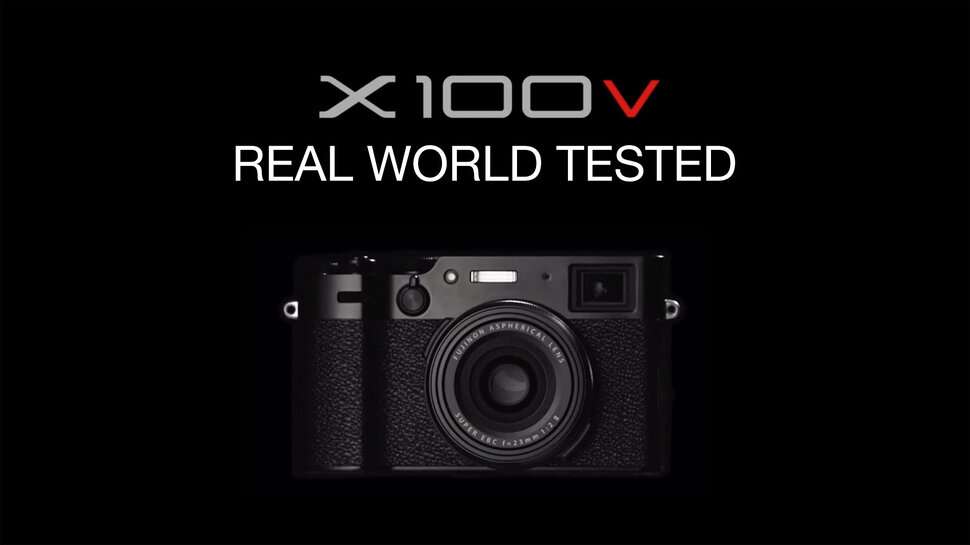 Like many of you, we are super intrigued by Fujfilm's new X100V compact camera. The X100V carries on a tradition of delivering an incredible feature set that is easy to use, in a super small and compact camera build. It features a retro design, a huge APS-C sensor, a redesigned 23mm lens delivering super sharp images with superb color. Combine these features with its hybrid viewfinder and manual dials, and you get a photography experience that is unmatched. And yes, as we asked in a previous blog post about this camera, it very well could be the most capable, compact fixed lens camera ever.

To truly put it to the test, we asked Fujifilm if we could borrow the camera and put it in the hands of a pro who's work aligns with what the camera is perfectly designed for: street photography and street portraiture. The pro we speak of is none other than Brandon Ruffin (IG: @ruffdraft). Brandon recently worked on a photography project for Instagram, is a visual storyteller, and most importantly, an incredible human being. Below, through images and a Q&A, Brandon shares his thoughts on (and experience of) the X100V in real world shooting situations.

LGP: So stoked that you were able to test out the X100V, Brandon. Before we start digging into the camera, let's begin with a little bit about you. Would you mind telling us about your background and your work?

BRANDON: Let's see if I can distill this into a few sentences. For the last 15 years, I have been "finding" myself through photography. I have explored a range of genres within photography but found myself most at home with street photography and in particular street portraiture. Within the last few years I have found a drive and passion for photographing within local communities, trying to find unsung heroes as well as finding stories of inspiration through the endurance of the human spirit.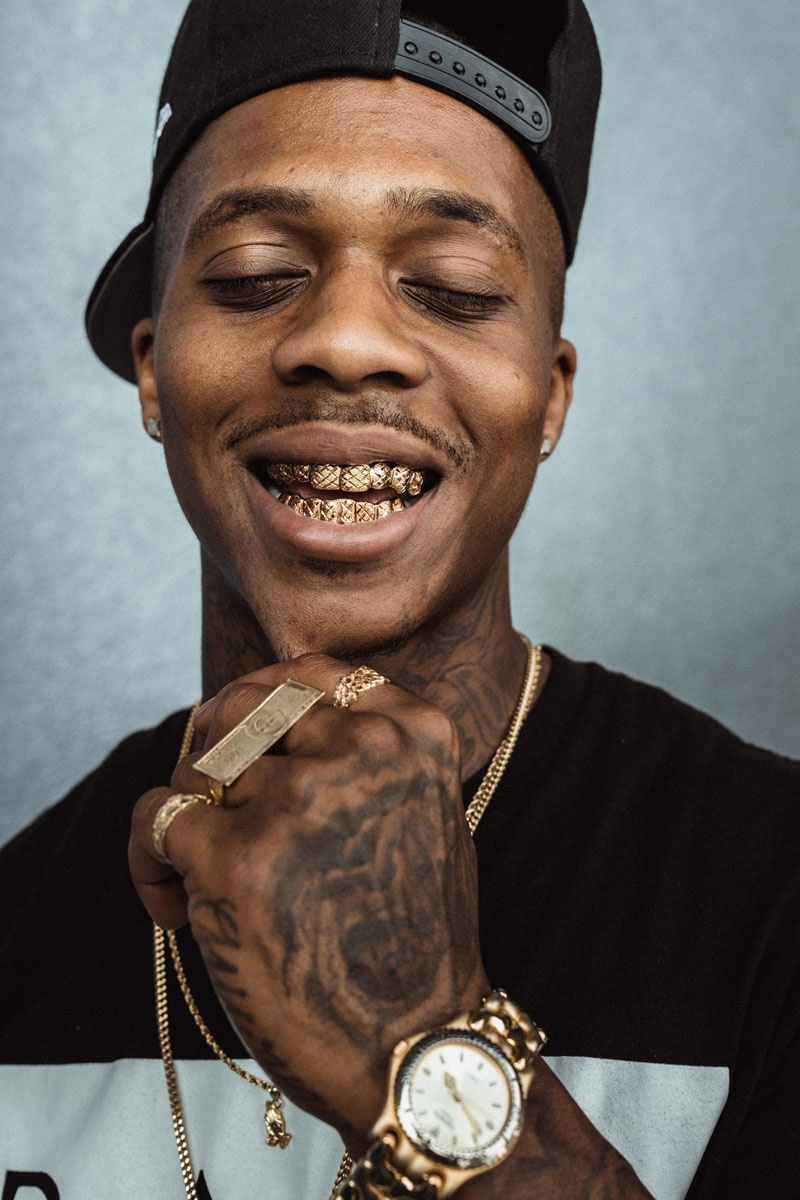 LGP: We love your focus on community and storytelling. As a street photographer and visual artist, you obviously need/want specific tools for your craft. How does the X100V fit in?

BRANDON: Absolutely. Street photography happens so fast. And for street portraiture specifically, it can get very tricky when you add in the complexities that come with intimate human interaction in regard to portraiture on the street. As a result, I am very particular about what the gear I use for a variety of reasons. Something that a lot of people don't consider when choosing equipment for street photography is conceal-ability or profile. For me, I really like to make the camera as theoretically "small" as possible. In my experience, the larger the camera, the larger the social barrier is that you will have to climb to truly reach people. I think of portraiture as capturing a piece - of a very long and complex story - about what it is to be human. To get the piece to be authentic you have to truly connect with the subject. If you have large "in-your-face" camera (or if I have to take time to get settings right) it becomes much harder to have a breakthrough with my subject, as they get caught up in the camera and the fact that they are being photographed. This is an area where the X100V truly shines, and was a really beautiful tool in regards to my efforts. It is built small and barely noticeable, which is a really strong attribute for my work. People may believe that due to the camera's size, there are trade-offs when it comes to quality and features. With the X100V, this couldn't be further from the truth. I really loved how the pancake lens was just as capable in every category as my 23mm prime that I usually have mounted on my X-Pro2. The images were sharp but still flattering when it came to transitions in the colors and the shadows spreading really evenly into the midtone and melting into the highlights. The camera felt good in my hand as well; I instantly noticed the superior build quality. It felt solid in my hand, making it so that I wasn't worried about slinging the camera and walking around throughout the day looking for subjects.

LGP: So far, it sounds like you had a great experience. For comparison, have you ever shot with an X100 series camera before this? And if so, how does this newest in the series compare?

BRANDON: I have, previously with the X100F which is a really great camera in its own right. I think for me, I immediately noticed the speed of the X100V. This camera is fast, I mean blazing fast. It turned on fast. It focused fast. It recorded fast. And it even turned off fast. A lot of on and off happens with the camera on the street and sometimes you see something and just really need the camera to be as responsive as possible or what you saw may be gone. I know "turning off fast" sounds comical but honestly it matters. The quicker I can confirm the camera is off the more comfortable I feel slinging it and getting back to looking for a subject. Fujifilm cameras have until recently (the X-T4) been a system that requires you to bring a few spares; you never want to waste one second of battery life, especially because you accidently left the camera on. The focus was by far some of the fastest and sharpest focusing I have seen out of not just Fujifilm, but any camera currently on the market. It really didn't have much trouble focusing on the right part of a subject's face. "Face Detect" and "Eye Detect" modes obviously help a lot, but this camera made a lot of good decisions even when those modes weren't activated. Equally important are the images results. And let me just say… the new guts inside the X100V really soak up a ton of detail in an image! I took it with me during a portraiture shoot with a client and when I zoomed in on the images after, there was so much detail waiting for me.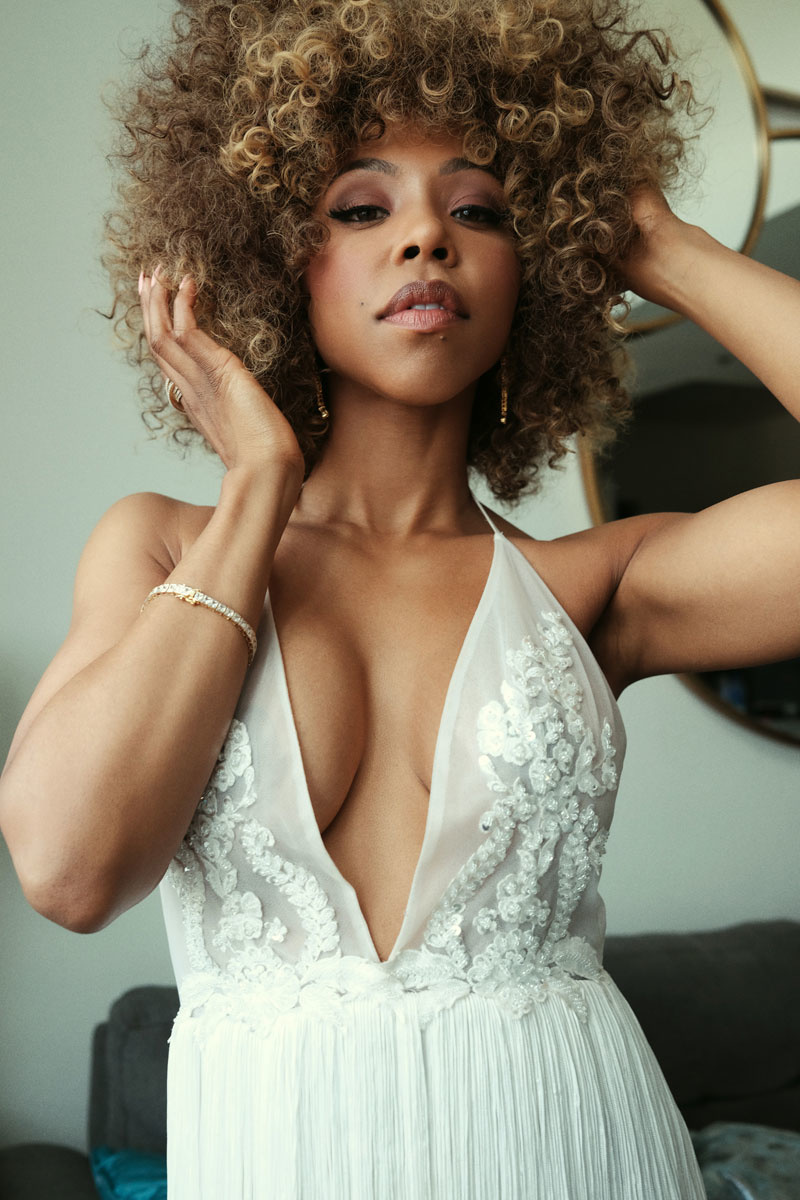 LGP: Whoa! Now we know we were right to be excited about the X100V. We're curious, what is it about the X100V that intrigues you most?

BRANDON: I would have to say the size of the camera and the level of quality that is bursting out of this camera. It's unbelievable to see the type of image you get from this small package. I really would forget that the camera was strapped to me at times. People barely noticed it and in my opinion that is a huge benefit.

LGP: When you were shooting with the X100V, where did you take it and why?

BRANDON: I took the X100V everywhere to be honest—I am a believer that a photographer should always have a camera nearby. I essentially sat my X-Pro2 down in my studio and strapped on the X100V in its place. Most notably I took the X100V out to Los Angeles and really tested out its speed, quality, and durability. Los Angeles is a busy place and people walking around are usually pretty busy, so you need a camera to keep up. I never like feeling like I'm wasting someone's time, so a camera system that has an intuitive menu system, quick access to settings via the touch screen, manual dial adjustments, all being followed up with a sharp image is perfect for photographing in the city. I also put it up head to head with my full frame Sony, while shooting with one of my celebrity clients. I showed the client and our production team photos from both cameras and their jaws dropped when I showed them the quality of the smaller camera system in comparison to a larger full frame system.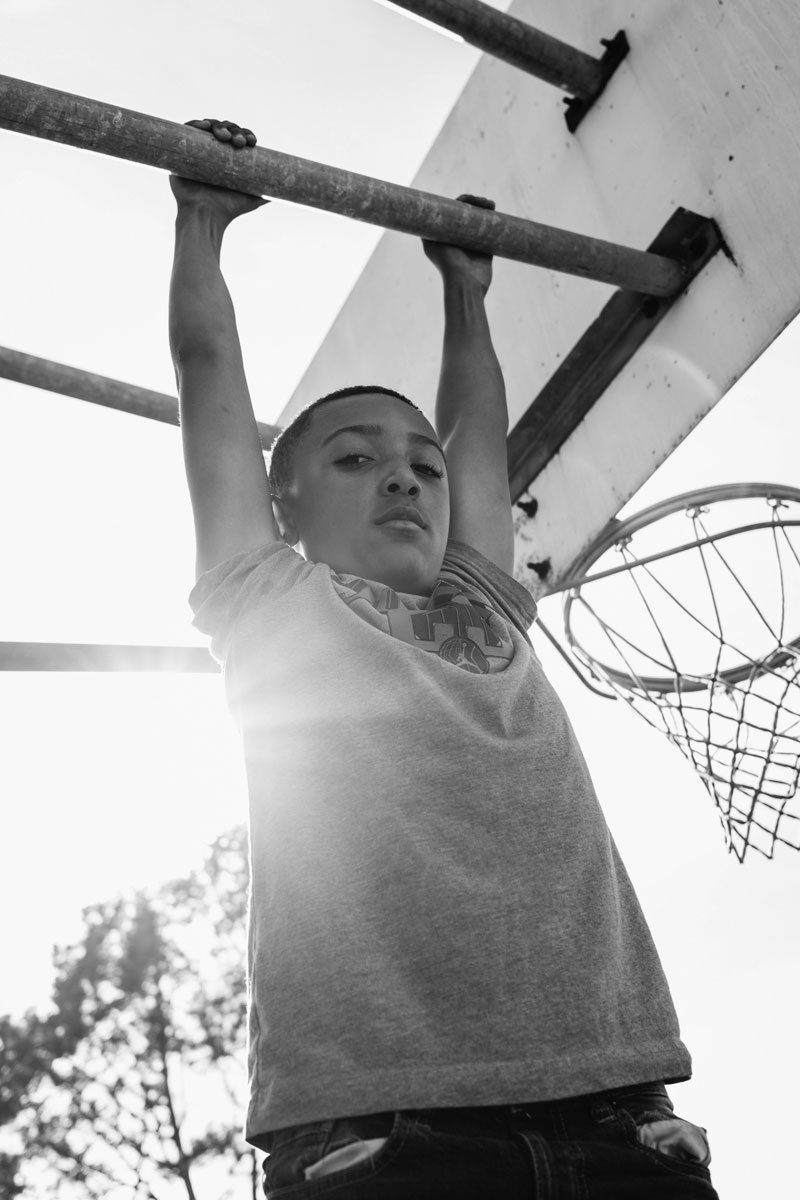 LGP: Did you shoot any video? If yes, for what purpose?

BRANDON: Nothing substantial…I did visit the menu system and recorded just a few clips. I love that there was definitely some consideration on adding video features that are relevant and really useful for today's video standards. Obviously this wouldn't be the go to camera for vlogging or making films, but what I liked was that you could definitely use the high quality footage and match and insert it with footage from another camera and still have something great.

LGP: Was there anything that surprised you about the X100V?

BRANDON: Honestly I have to refer back to speed… it's a really fast and intuitive camera, and with my style of photography that helped me a lot.

LGP: When you were out and about, did others see and have an interest the X100V? What was their reaction?

BRANDON: People loved this camera—I had it paired up with a brown leather ONA camera strap and so it was part camera, part showpiece. Photobugs loved it and most of them got excited to learn it was one of Fuji's latest X100 series cameras. What surprised me was how many non-photographers were drawn to the camera. Everyone commented on their love for the way the camera looked, and how it seemed vintage in its aesthetic.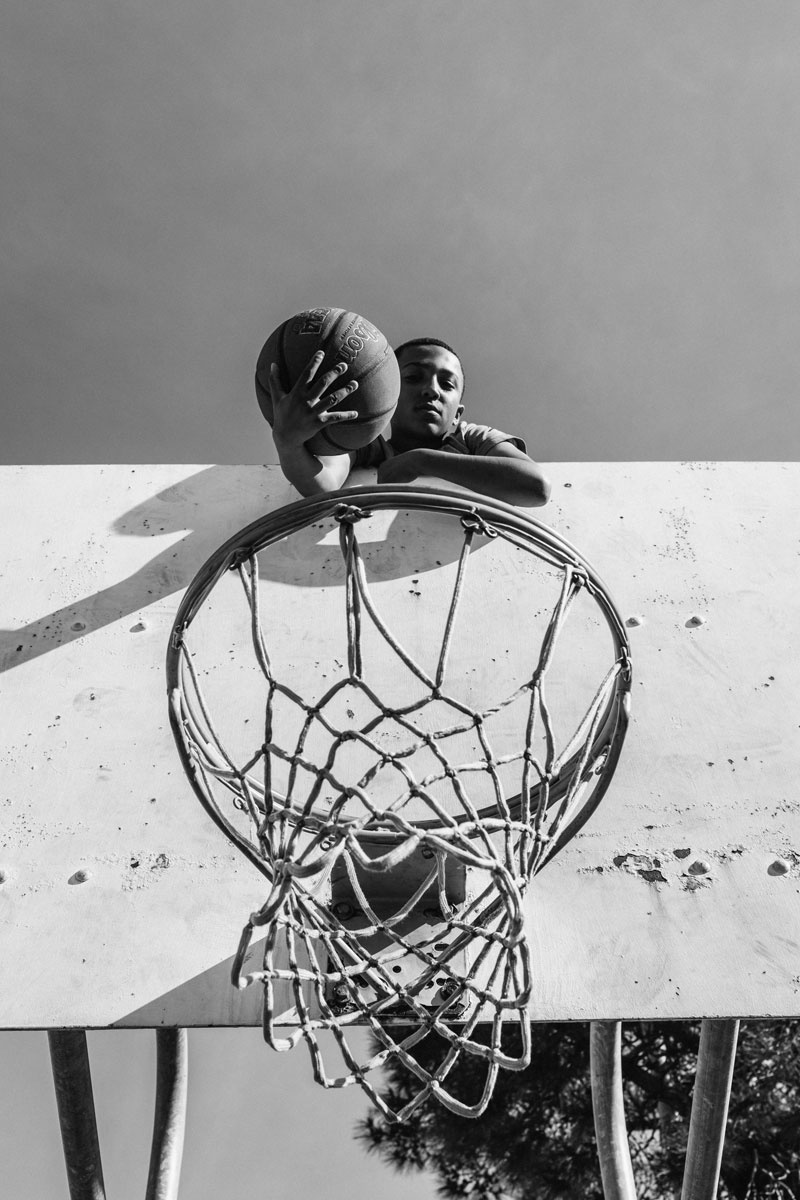 LGP: Do you have any general thoughts you can share with us about Fujifilm's X series as a whole?

BRANDON: I have been shooting with a Fujifilm system consistently for the last 4 years. I too fell in love with the looks of their cameras — they just truly appear to be timeless pieces. There is a beauty in the design of their cameras that for me, ties into the artistry of being a photographer. The color that X-series cameras produce is truly legendary, and I am impressed to say the least. I had been shooting Canon digital cameras for over 10 years when I finally purchased my first Fujifilm. In doing so, I had a very high expectation of the camera's color science. I have not been disappointed. Fuji's X-series has continued to produce jaw dropping color for me that just yells in the right places and whispers in even better places. Sometimes the color just makes you feel something very deep when you see a photo. On a different note, of extreme importance to me is the build quality of the series. Again, I take my X-Pro2 out daily. I have not babied that camera at all and to this day, it has never worked better; It truly feels like Fujifilm is designing products for photographers who are artists (as opposed to simply for the mass market) and want something special for the images they make.

LGP: Any parting words regarding the X100V for the folks out there are curious about the new camera but aren't sure if it's for them?

BRANDON: I would say that there is nothing out there like this for the price point. It's rare to be able to pack so much photographic and video power into a camera that will easily fit into your pant or coat pocket. Cameras like these promote the art of photography by encouraging you to shoot. With its sizing you will feel comfortable taking it out all the time, and the more the camera is with you, the more chances you have for shooting. I'm not a huge tech/spec guy, I just know what I need to make the images I want to make and the X100V served as a valuable tool to do that.
The X100V is available at Looking Glass now. 
To learn more about Brandon and see more of his photography: Visit his web site at RuffDraftVisuals.com as well as his IG, @RuffDraft.