Login
Log in if you have an account
Dont have an account? Register
THE NEW FUJIFILM X-S10 - A GREAT STEP-UP FOR ENTRY LEVEL DSLR SHOOTERS
30 Oct 2020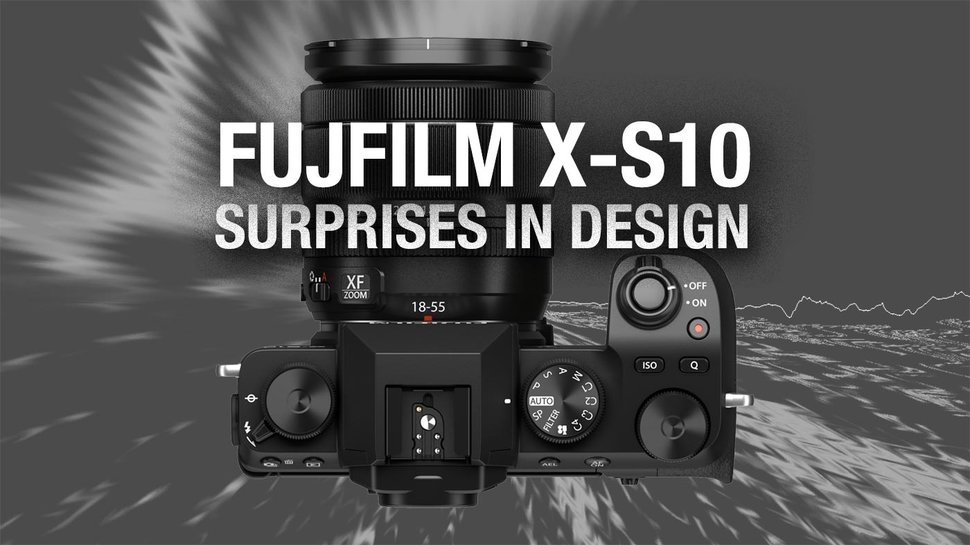 IN STOCK NOW | Starts at $999 | Shop X-S10 Now
OUR QUICKTAKE

So Fujifilm surprised us in a good way with this new camera. It is a very interesting release. The camera's design, layout and handling sets it apart from the current Fujifilm X-Series line up. Fujifilm took more of a minimalist approach, allowing them to make the camera really small. It also has a more substantial hand grip, as well as a more traditional mode dial on top, like you would find with DSLR cameras. In fact, Fujifilm informed us that a goal for the new X-S10 is to grow the popular APS-C (cropped) sensor camera market. Their aim is to welcome current DSLR shooters to the Fujifilm X series with familiar operation and extraordinary ease-of-use. PLUS, the ability to customize the camera and its controls is one of the easiest to use out there. That means it's easy to customize the camera to better match how you are used to operating your current camera. Pretty cool.



The X-S10 is a very worthy camera in cropped sensor segment. You receive Fujifilm's legendary color and image quality along with five-axis In Body Image Stabilization (IBIS), a 180° vari-angle LCD touchscreen that covers even the most awkward angles, and super fast 0.02 second autofocus that is accurate down to -6EV. When combined with the outstanding 26.1 megapixel, back-side illuminated X-Trans CMOS 4 sensor and quad-core X-Processor 4 CPU, it is possible to achieve stunning photography and cinema-quality video, while harnessing the unique beauty arising from Fujifilm's offered 18 Film Simulation modes. Woot!




KEY DETAILS:



It's All About How It Feels: X-S10 has been designed to provide on-the-go photographers with maximum control. Its deep handgrip affords solid, confident handling with any kind of lens attached, while the intuitive controls ensure effortless operation, no matter what camera system you are used to. When you also consider the 180° vari-angle L CD touchscreen and up to 20fps uncropped continuous shooting, with X-S10 you will be ready to unleash Fujifilm 's acclaimed color science for any and e very photo opportunity.

Making State-of-the-Art Simple: Designed to be simple and minimalist on the outside, X-S10 still enjoys Fujifilm's renowned image-making technology at its heart. With the state-of-the-art X- Trans CMOS 4 sensor and X-Processor 4 combination, it is easy to create astounding results. The 26.1 megapixel back-side illuminated sensor offers a wide dynamic range and incredible image quality, while the quad-core CPU not only provides precision autofocus at speeds of up to 0.02 seconds and in light levels as low as -6EV, but also super fast stills and video processing to keep up with your creative needs.

Putting Stability in Your Hands: To document the most amazing moments, you need to be in the right place at the right time, but the greater lengths you go to in sear ch of the perfect angle, the higher the risk of a shaky camera ruining it all. That 's why X-S10 features a five-axis in-body image stabilization (IBIS) system that gives you the freedom to go handheld and get right to the heart of the action. The six stops of image stabilization will help keep your images sharp and your video steady no matter what conditions you are faced with.

From Small Camera to Big Screen: Video is becoming an increasingly important means of expression for creators around the world, so it is essential to have a camera that can excel in both photography and videography. X-S10's outstanding movie-making abilities provide the perfect solution. This camera allows you to record in cinema-quality DCI 4K/30p and super-slo w motion Full HD/240p, and when you combine the five-axis IBIS with a four-axis digital image stabilization feature, you can always be confident that you will get incredibly smooth footage. Add to this 4:2:2 10-bit color via HDMI, and you have everything you need for professional filmmaking.

Go to Any Length with a FUJINON XF, XC or MK Lens: X-S10 is an extremely versatile camera and when you combine its versatility with a choice of over 30 different high-quality lenses, the possibilities are endless. As part of the FUJIFILM X Series system, X-S10 is compatible with the award-winning FUJINON XF, XC, and MK Lens ranges. Built based on o ver 70 years of experience in optical design and engineering, FUJINON optics are some of the best-loved in the market. Designed to provide outstanding resolving power and maximum clarity across the frame while maintaining the utmost portability , they are trusted by countless creators throughout the industry.

Powerful Image Manipulation Made Easy: Fujifilm has been producing photographic films for o ver 85 years and, in this time, it has developed a legendary reputation. Some of the world' s most renowned creators have chosen Fujifilm to make some of the world' s best-loved images. The FUJIFILM Film Simulation modes were created to celebrate this history b y digitizing some of the industry 's most iconic analog films and placing them at your fingertips. X-S10 features 18 Film Simulation modes, including ETERNA Bleach Bypass, the newest addition to the much-loved FUJIFILM Film Simulation mode collection, which creates a beautiful, desaturated, high-contrast look that any image maker will find irresistible.