Login
Log in if you have an account
Dont have an account? Register
Build Your Own Photo Project
19 Jan 2019
Have you heard about photo projects? Do you wonder how they work? Can anyone do one?
Photo projects can be an inspiring way to get your creative juices flowing and challenge yourself photographically. They have a way of energizing us just like a new workout regimen starting or a very interesting book might. They keep us engaged with photography because you are building something instead of just going out and getting snapshots. They can hone your creative process. If this sounds interesting to you, please read on.
To begin let's explore why you might want to build a photo project. Maybe you have been looking for a new challenge in your photography, or an adventure. Some people start a project to get them out of a creative rut. In either case, starting a project can help with any of these things and more. Photo projects can lead to you discovering more about yourself and what types of photography really motivate you. Maybe there is a place you don't go often, the city or the country, and you would like to know more. These are great places to start.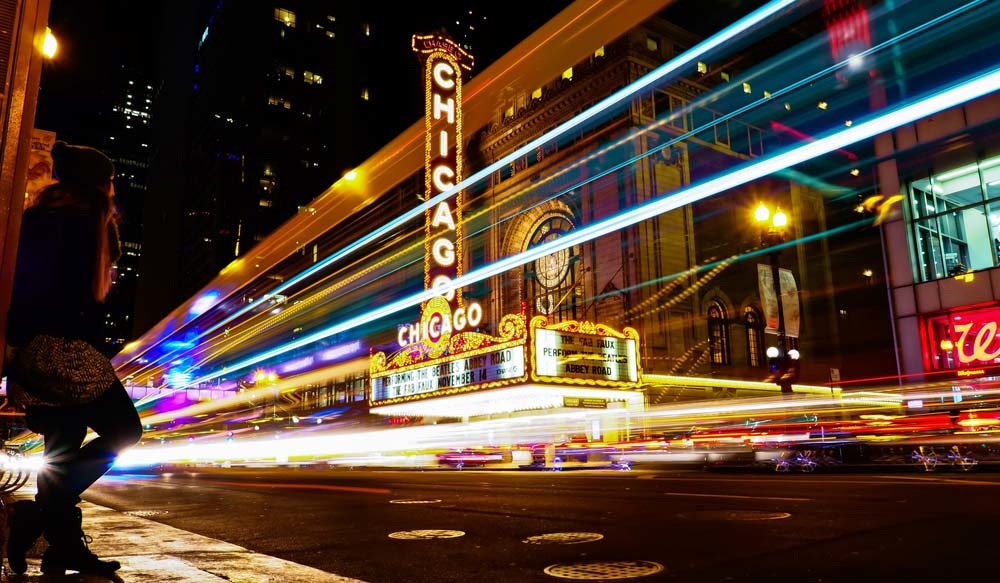 Olympus PEN-F, M.Zuiko 12mm F2.0, F11.0, 1s, ISO 200
I always say if you are going to pick a photo project than make sure you are challenging your photography skills. Don't keep shooting the things you usually would. If you are a landscape shooter maybe you should try something in urban or street photography or vice versa. Take some new chances to help you grow in your craft. By doing so, you will likely make all of your photography better as well.


Be ready to face some hurdles to accomplish your project. You may question if you have enough time after you have started.  You may lose interest or even stop all together. Be prepared to break through those feelings, because in the end your sense of accomplishment will be well worth it.


I think the last reason to take on a photo project is, they are fun. When you have a goal of getting shots certain images at certain times you will find yourself much more motivated to accomplish that goal. It becomes fun and exhilarating.
There are many types of photo projects out there, but here are few basic ones that can be a great start for your journey into building your own. 
THE 365 DAY PROJECT
In this project you take one photo a day consecutively for 365 days. This is a very challenging project and one that can lead to much discovery, but also one that involves much commitment. Maybe you can select one item outdoors from your home and take a picture of it for 365 days straight and watch it through the seasons, or maybe you select another item or items at random with some meaning like things people use to get their day going? It's up to you but be prepared because taking at least one image for every day of the year can be a challenge.

Olympus PEN-F, M.Zuiko 14-42mm F3.5-5.6 EZ, F5.5, 1/200Sec, ISO2000
THE 52 WEEK PROJECT
This one, like the 365 Day Project, can be what you want it to be but you only take an image once a week for a year. This one is selected more often by those who are just starting a photo project for the first time. You also can put more thought into how you capture the images you will be taking. Maybe you have to drive somewhere each week to get a certain landscape or urban shot. It's up to you…

Olympus OM-D E-M5 Mark II, M.Zuiko 7-14mm F2.8, F6.3, 1.3s, ISO 200
THE A-Z CHALLENGE
This is a fun project that you can select what it means. Do you capture and item that starts with the next letter in the alphabet or do you actually go out and try to take pictures of actual letters in signs or on items? It's up to you but this can be a good one to keep you motivated when you are looking for the next letter up.

Olympus OM-D E-M5 Mark II, M.Zuiko 14-42mm F3.5-5.6 EZ, F4.7, 1/200s, ISO 200
SINGLE OBJECT CHALLENGE
Take one item, something very simple, and try to take capture it in as many ways as possible. Items like a chair or a coach, maybe an outdoor swing set or car? It's up to you but work with lighting and shadows, work with taking perspectives from high and low. How can you show the image to a viewer in a different light than they may have thought of? This is a fun project to do with a friend or two to compare your images after too.

Olympus TOUGH TG-5, F6.3, 1/303, ISO 100
When you come up with your idea be sure to ask yourself; can I commit to this project? Time is precious and if you selected a photo project that takes up so much of your time, you may never finish. Be honest with yourself. Remember the purpose is to have fun, enjoy creativity and get to know more about photography all at the same time. Once you have hit those marks, you have started your own photo project.
 
 
ABOUT MIKE BOENING
Web: http://www.mikeboening.com 
Blog: http://www.mirrorlessminutes.com 
Twitter: @MemoriesByMike
Mike commonly finds his inspiration on the streets of his hometown, Detroit, Michigan, specializing in street and urban photography. Over the last five years, he has worked with the Detroit Metro Convention Bureau, covering events and taking headshots for a Fortune 500 company, and shooting sports photography. Mike has shared his love of street photography by teaching and leading groups on urban photography in the Detroit area and beyond.