Now even more ways to give with the mini 11.
Five fun colors, super simple operation, selfie mode for your most share-worthy moments and auto-exposure for bright photos anywhere, anytime. What's not to love?
Easy to use, 
easy to love
Snap a pic. Love your print. Repeat. Gorgeous prints made so so simple with intuitive point-and-click design to make your dream shots come true.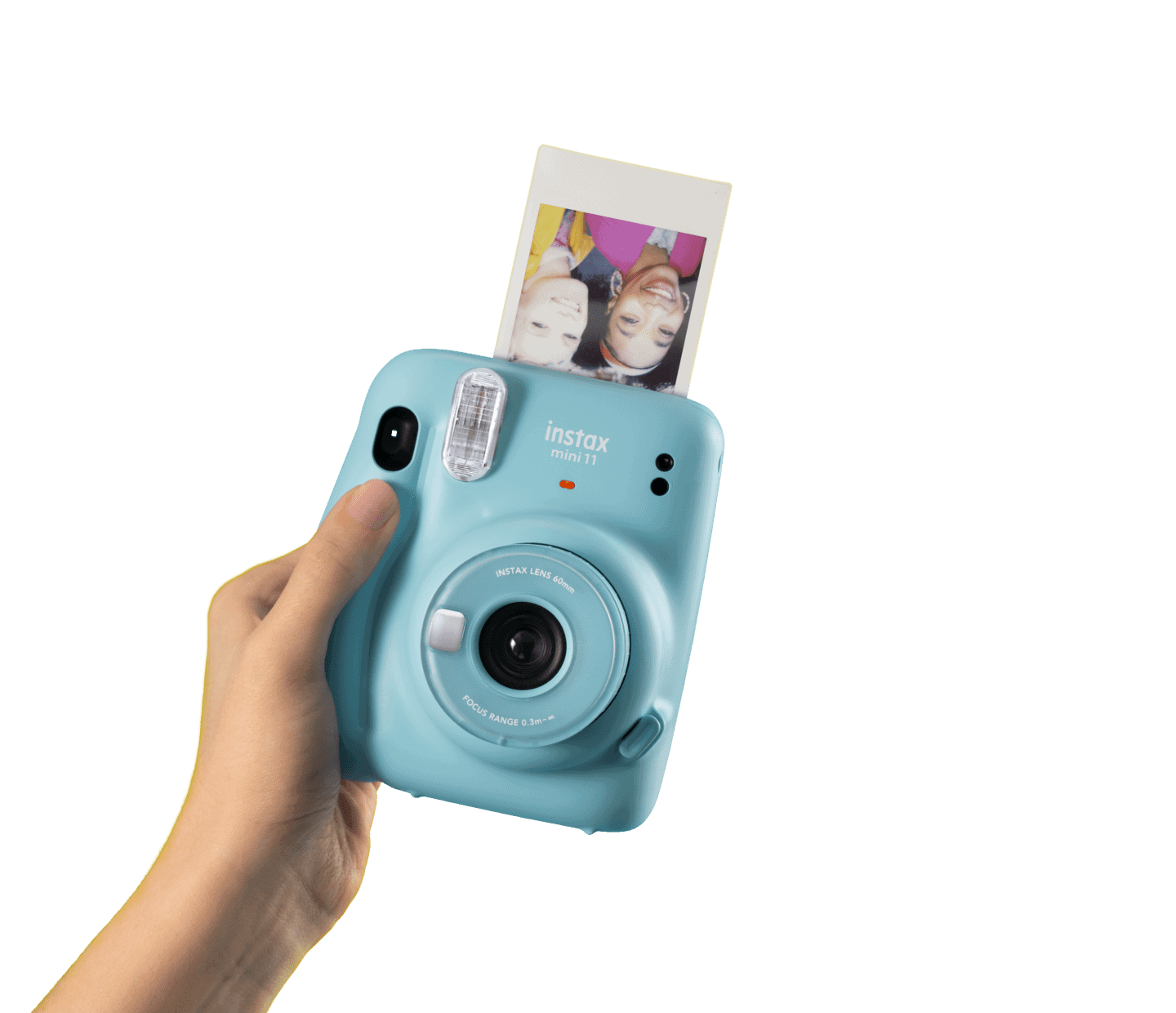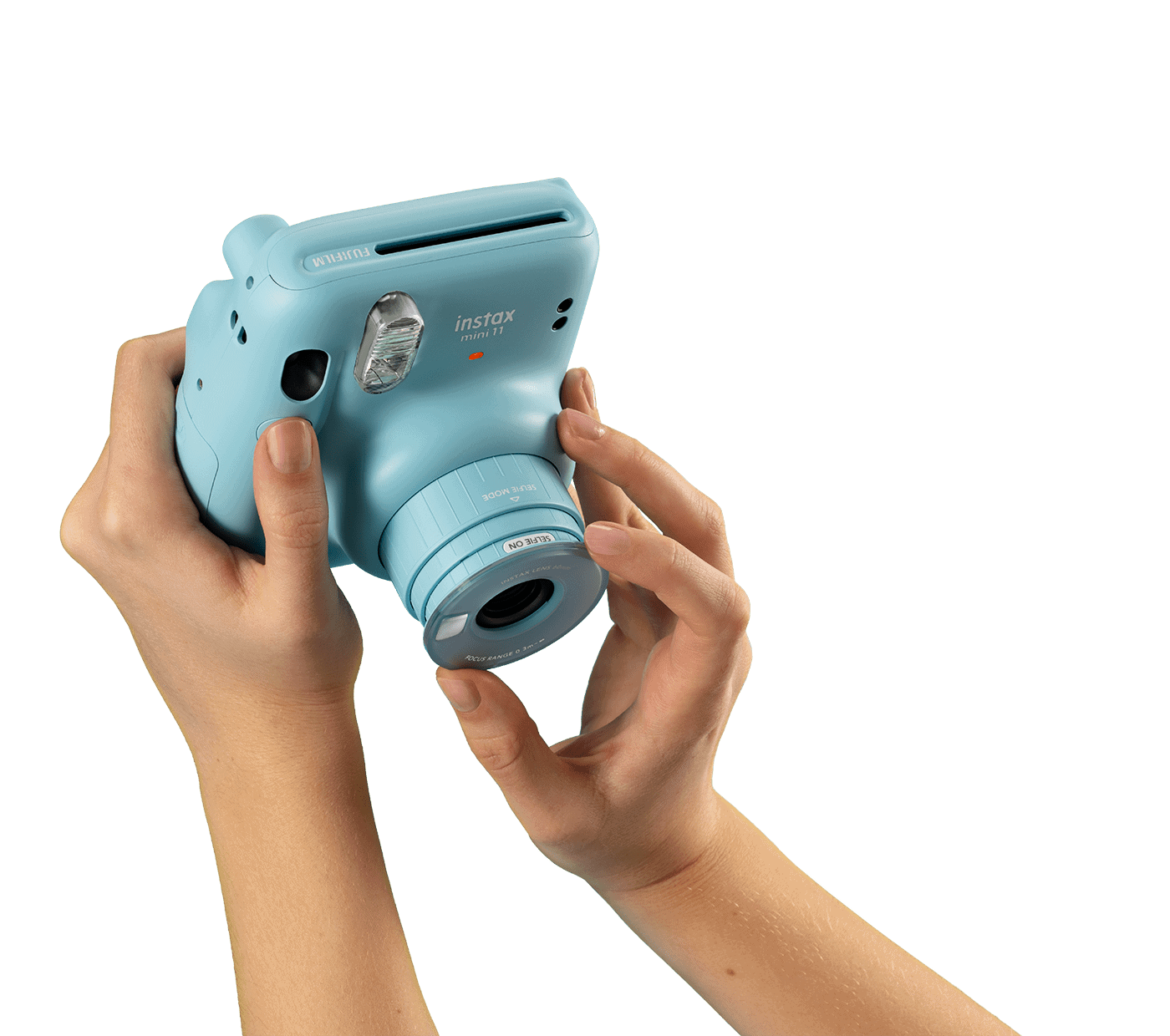 …And did we mention close-ups?
When your look is too good not to capture, it's time to kick into selfie mode and frame yourself up in the built-in mirror. Or snag a close-up shot from 30 to 50 cm away.
Pull the front edge of the lens out to switch to Selfie Mode.
Hold camera at arm's length, check the framing in the mirror and smile.
Press the shutter button and take a selfie!
Photos are better when you can see them
Dark background? No worries. Auto-exposure has you covered by automatically adjusting shutter speed to the brightness of your environment, so you never miss a pic.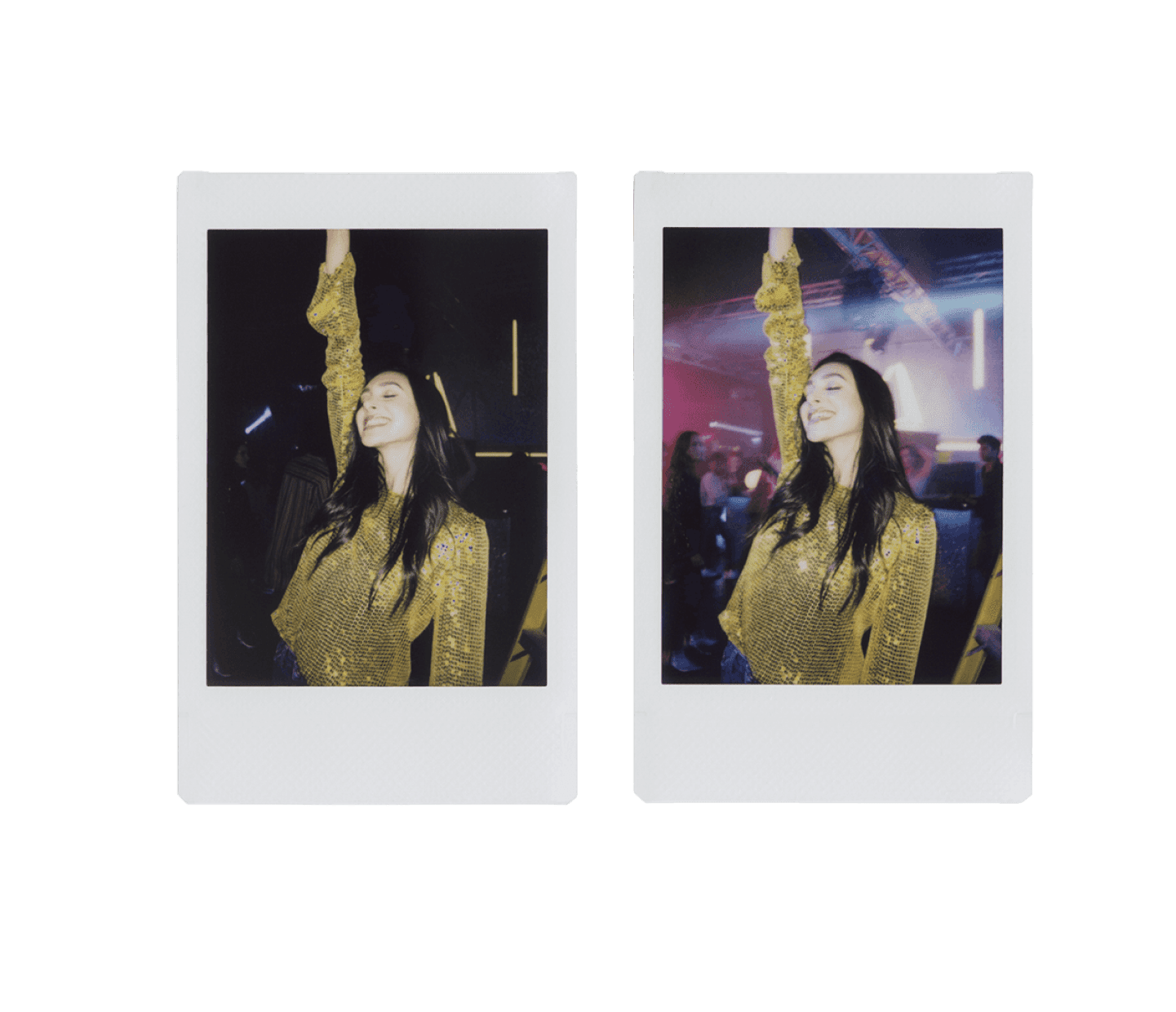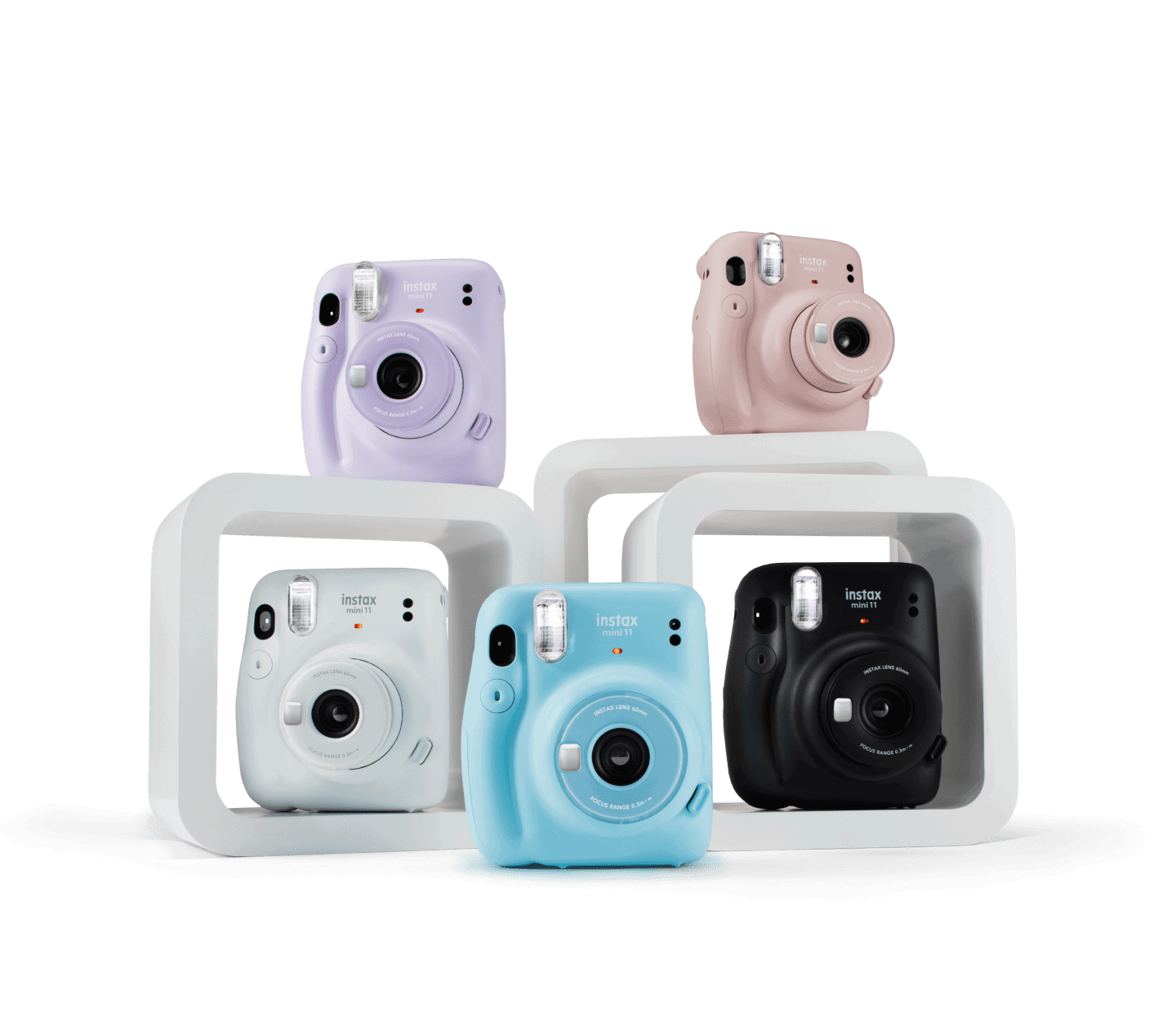 It's in the details
From the transparent frosting on the lens to the debossed logo on the back, down to the smooth grip – the instax mini 11™ looks as good as the pics you're about to take with it.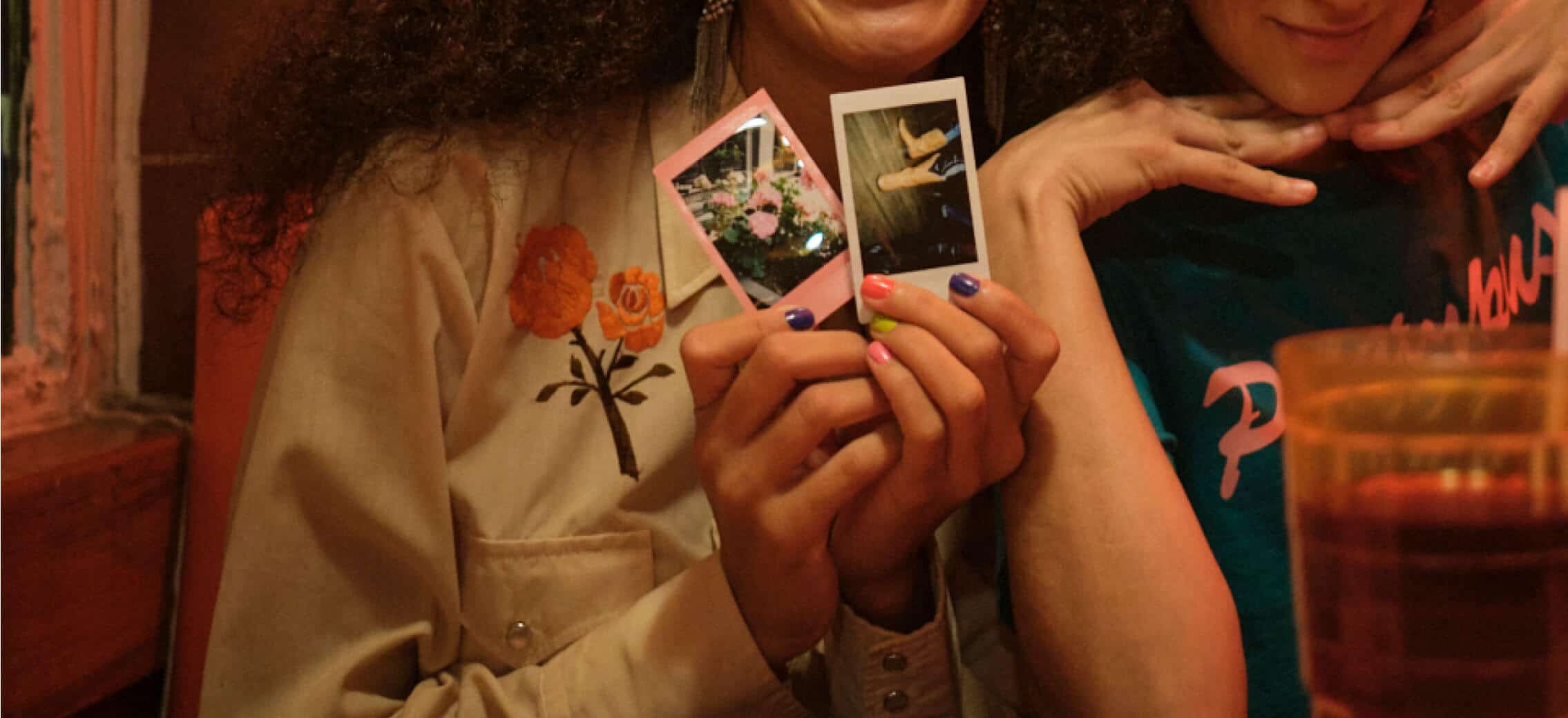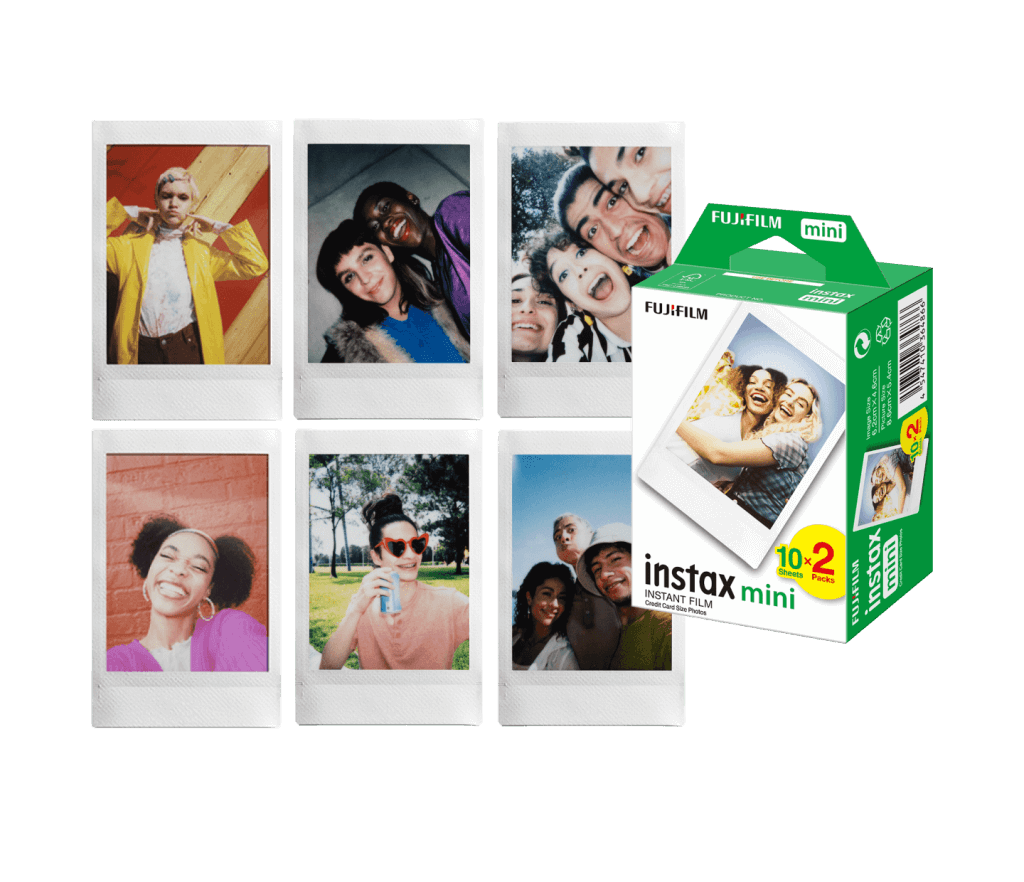 Credit card-sized joy.
The folks at Fujifilm went the extra mile to deliver prints that'll last a lifetime, whether you're putting them on your wall or sharing them with a friend.