CREATIVITY IS IN THE AiR with the instax mini Link 2
Printing? Check. Fun features? Double check. Boundless creativity? Boundless checks. Take your prints to the next level with instaxAiR™, a whole new way to interact with your prints.
Draw with your instax mini Link™ 2
Connect to your Bluetooth-enabled Smartphone, hold down your instax mini Link™ 2's feature button to enter the virtual world of instaxAiR™. Move in real space to draw right onto your prints.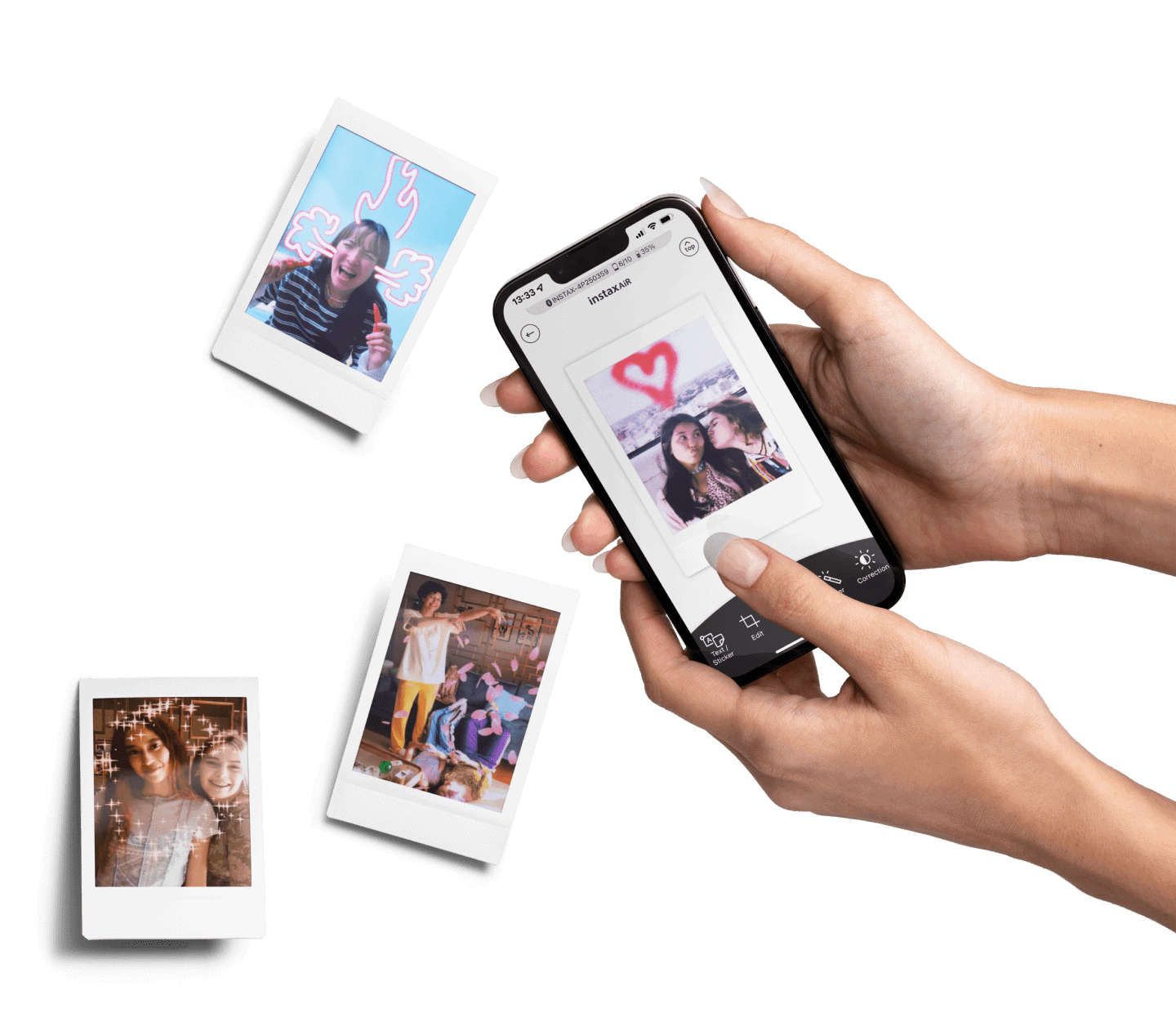 Draw with your Smartphone
Give your prints the flair they deserve by using the instaxAiR™ Mode to draw doodles, bubbles, plants, glitter and more in the App, then print it out and admire your instax prints.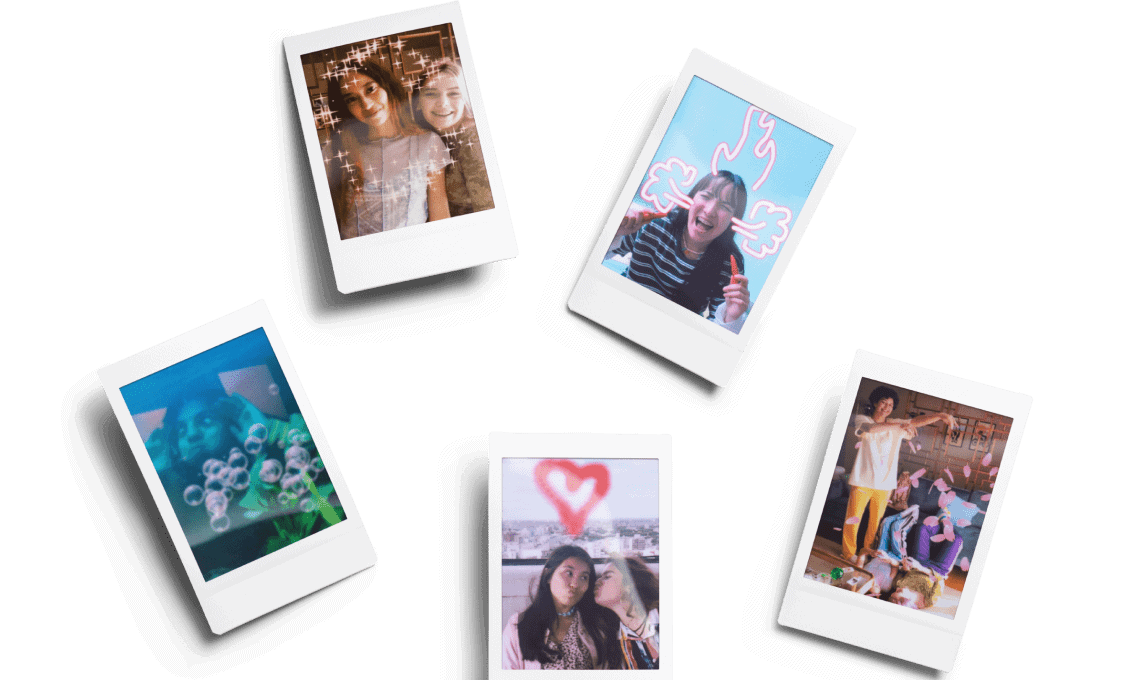 Draw with your body!
Use the instaxAiR™ Mode to record your motion as you bust a move. Draw a hidden message in space, print a photo with a QR code and scan the code to watch the message back.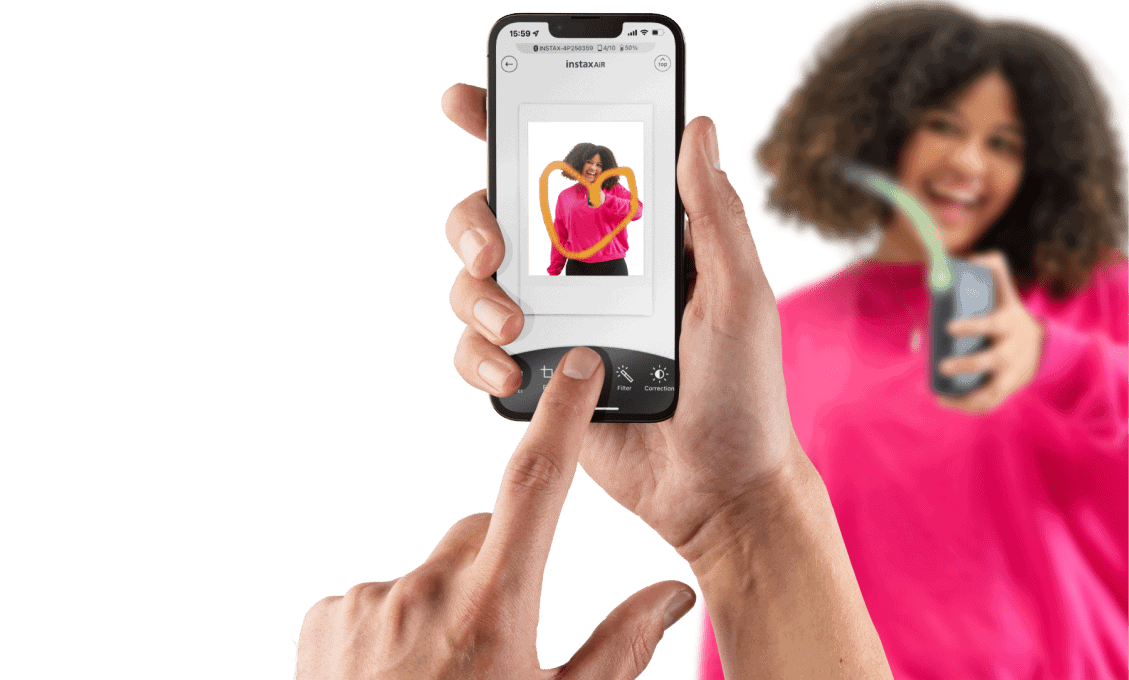 Select your favorite video
Scroll through your videos on your Smartphone and pick one that stands out.
Find your favorite moment
Scrub through the video and find the best frame.
Turn that frame into a physical memory and print it!
Swipe 'n' print
Printing your pics has never been so quick and easy! Use the free instax mini Link® Smartphone App, select your pic and swipe up to print. Or even direct print straight from a FUJIFILM X-S10 camera.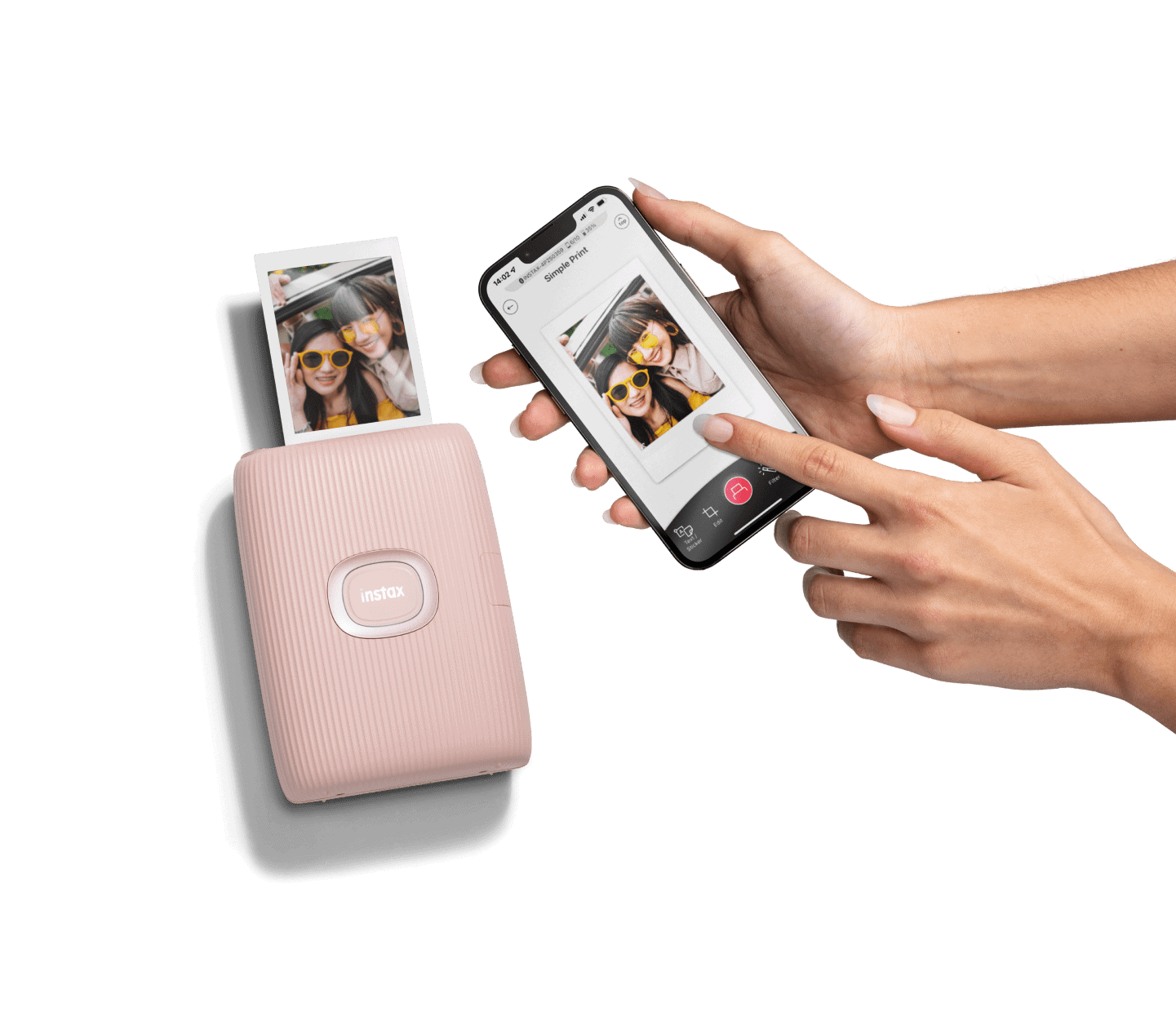 You've been framed
Why should your creativity stop at the edge of your pic? Pick a fun, artsy or cool border and add them to your prints.
More pics for your pic
Bring together all your favorite moments into one print to tell your story, to get everyone in the shot or to create a work of print art.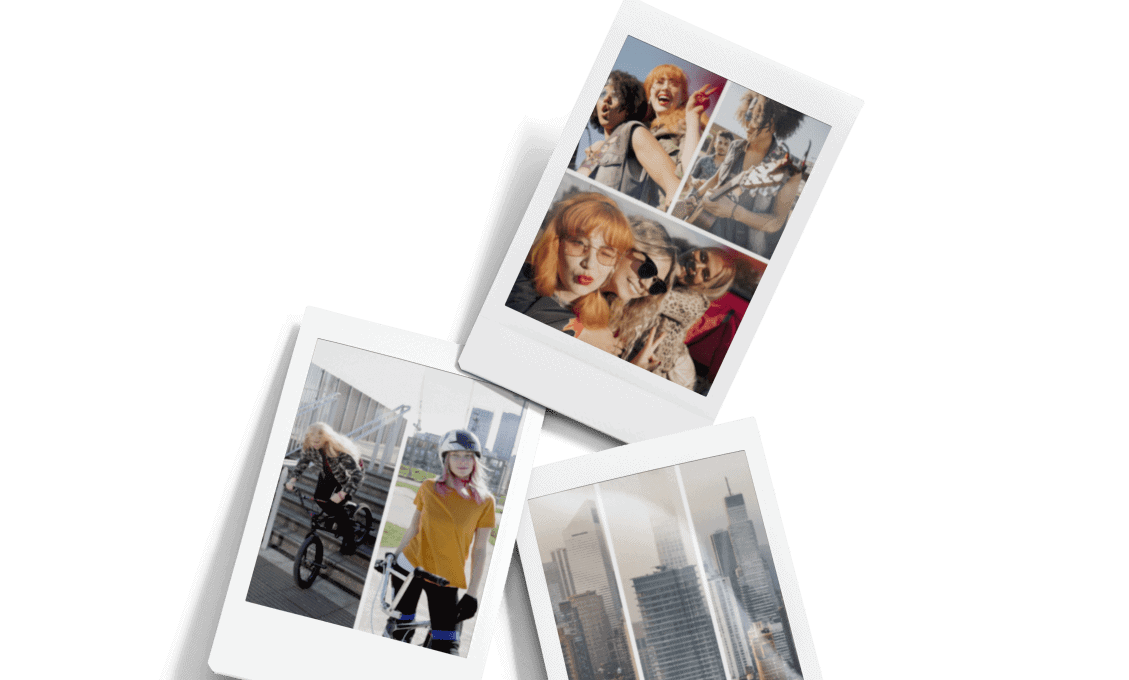 Stuck on you
With over 1,600 in-App "stickers" for your pics, there's something for every occasion (and to hide every photo bomber in the background).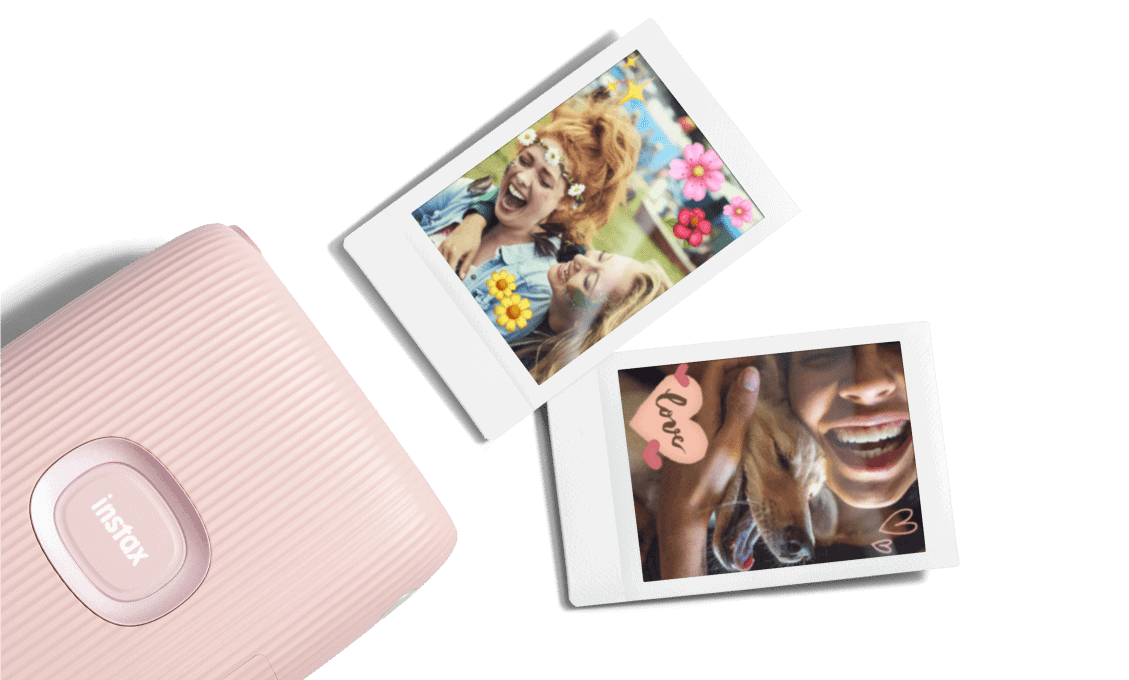 On your mark
Grab a pen, start doodling and capture it in the free instax mini Link® Smartphone App to turn your work of art into a custom sticker for your prints.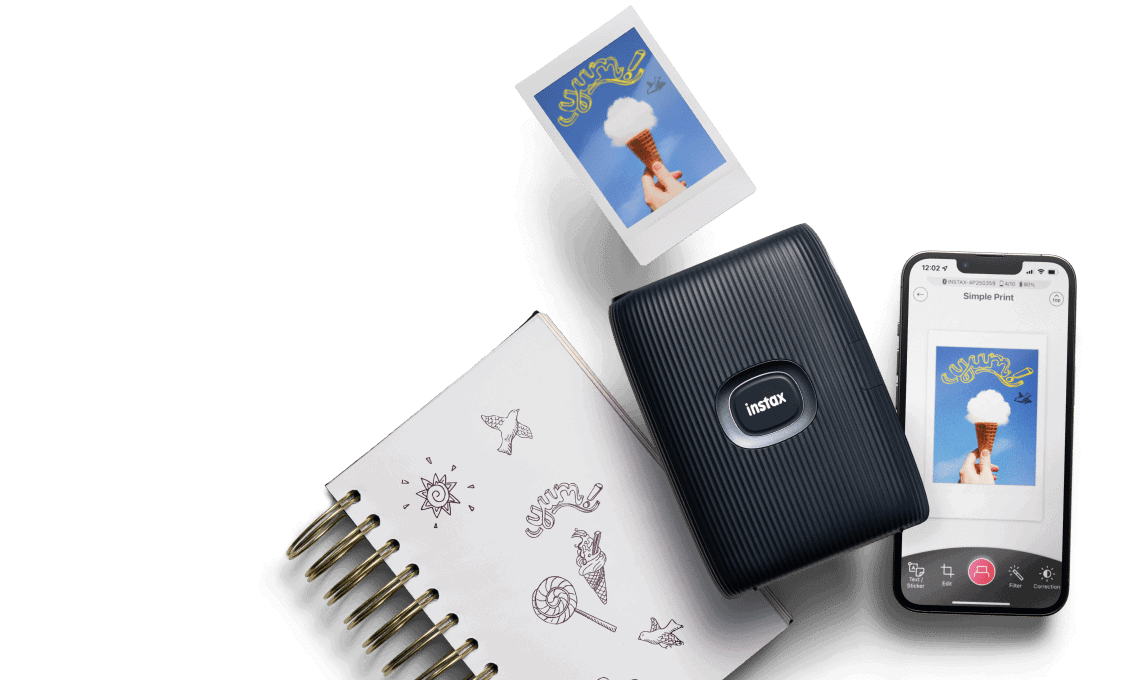 Lights, printer, action
With a handy LED, you'll always have the lowdown on your printer, your App and your connection. And in Soft Pink, Clay White or Space Blue, the instax mini Link™ 2 is a marvel.
Move along
Got a favorite shot? Flip to reprint. Ready for high-speed printing? Keep the printer upright in Print Mode. Feeling creative? Flip to Fun Mode. You can even control your smartphone camera with your instax mini Link™ 2 Smartphone Printer.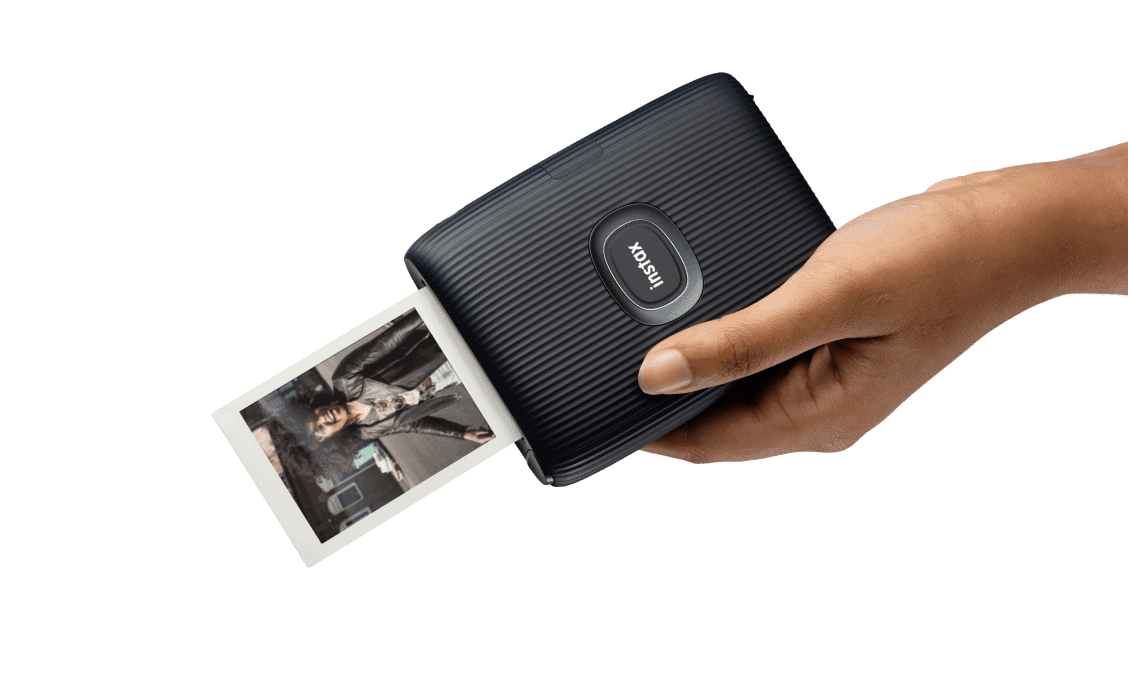 Change up your look
Go Natural Mode for a classic, de-saturated look. Or live it up in Rich Mode for bright, high-contrast colors. Either way, you're getting stunning, high-quality images.
Great minds…
…think alike? Find out in the App! Test your compatibility with your loved ones by taking a pic and answering a series of questions and check your score on the print. Or mix it up with "Go with your instinct" Mode!