Real friendships deserve WIDE moments.
Fit more print in your print, play with more features like QR-code enabled effects and print more copies of your pics with multi-print. That all means more to love and more to share with the exclusively inclusive instax Link WIDE™Smartphone Printer.
Print print print, 
share share share
First rule of friendship? Nobody gets left out. The instax Link WIDE™ gives you the power to decide just how many copies you want, so everybody who's IN the pic GETS a pic.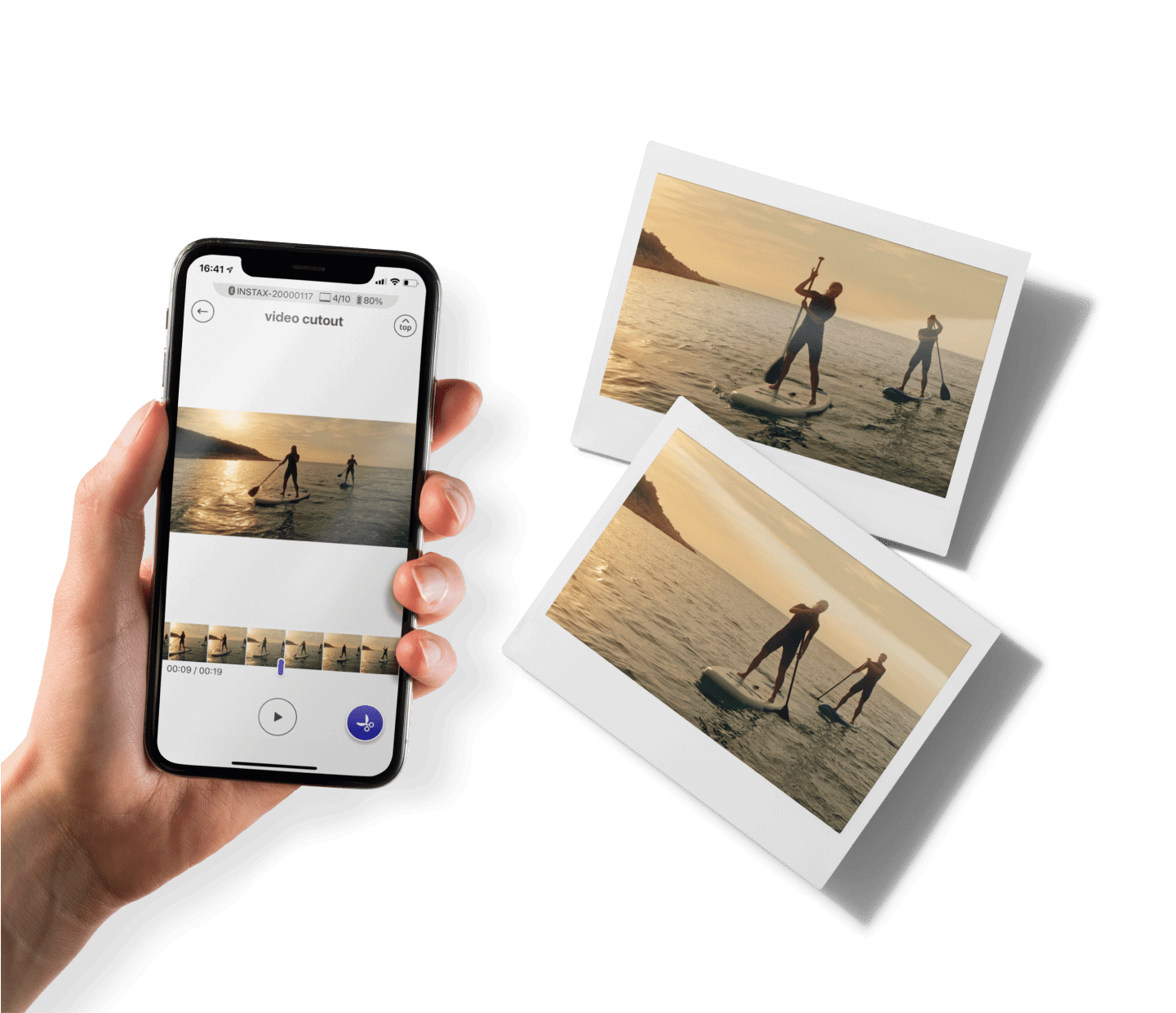 And pause…
Turn your video memories into photo magic with the instax Link WIDE™ App in three steps:
Scroll through your videos on your Smartphone and pick one that stands out.
Scrub through the video and find the best frame.
Print that frame to turn it into a physical memory!
Unlock four new dimensions of creativity.
Add special effects to your prints in the instax Link WIDE™ App, then scan a QR code on the print to see your creations.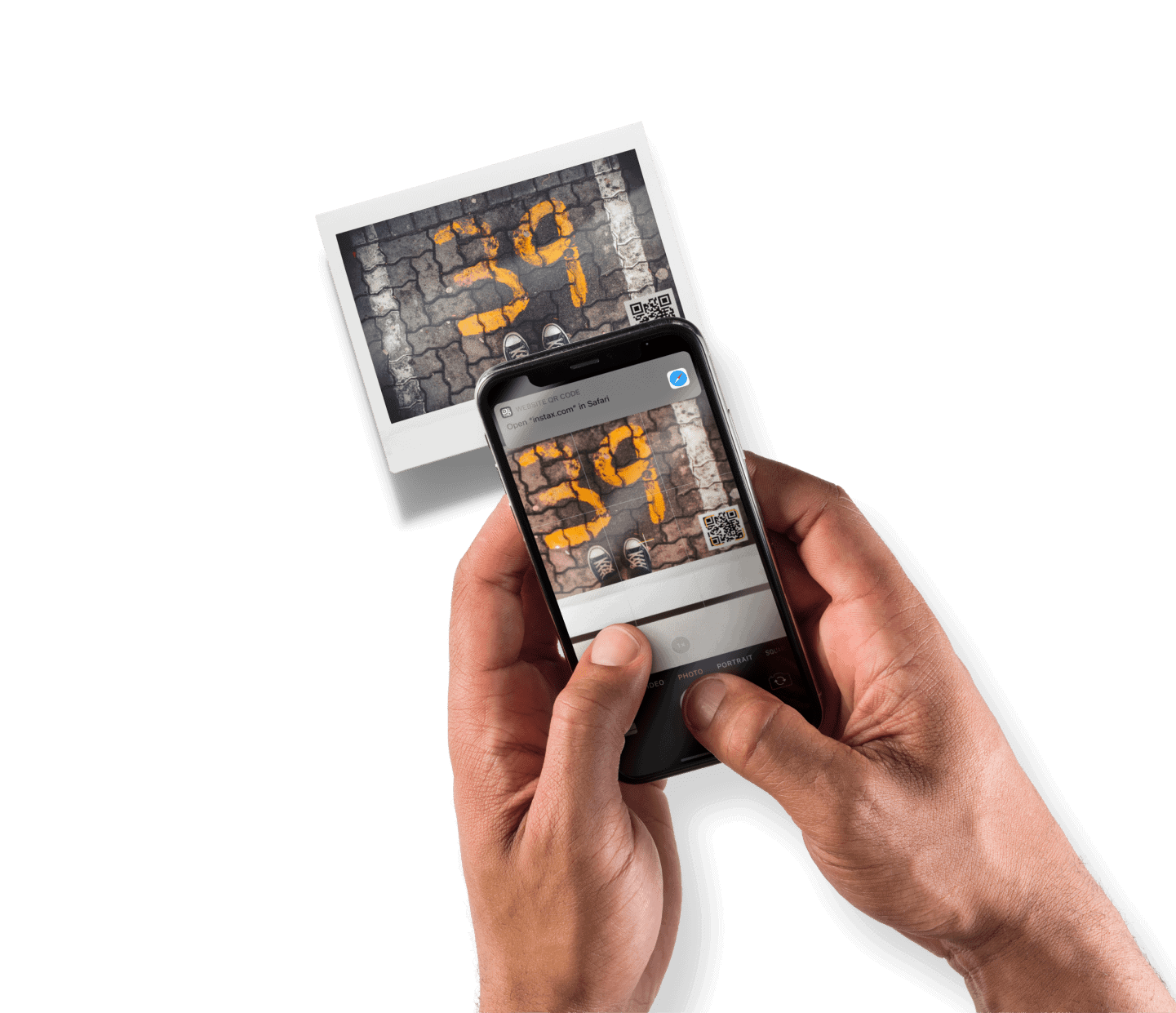 Link to your socials
Printing a food shot? Link to the recipe! A selfie? Add a URL of your choice to every print.
Print a full sensory experience
Record an audio message that plays when you scan the QR code.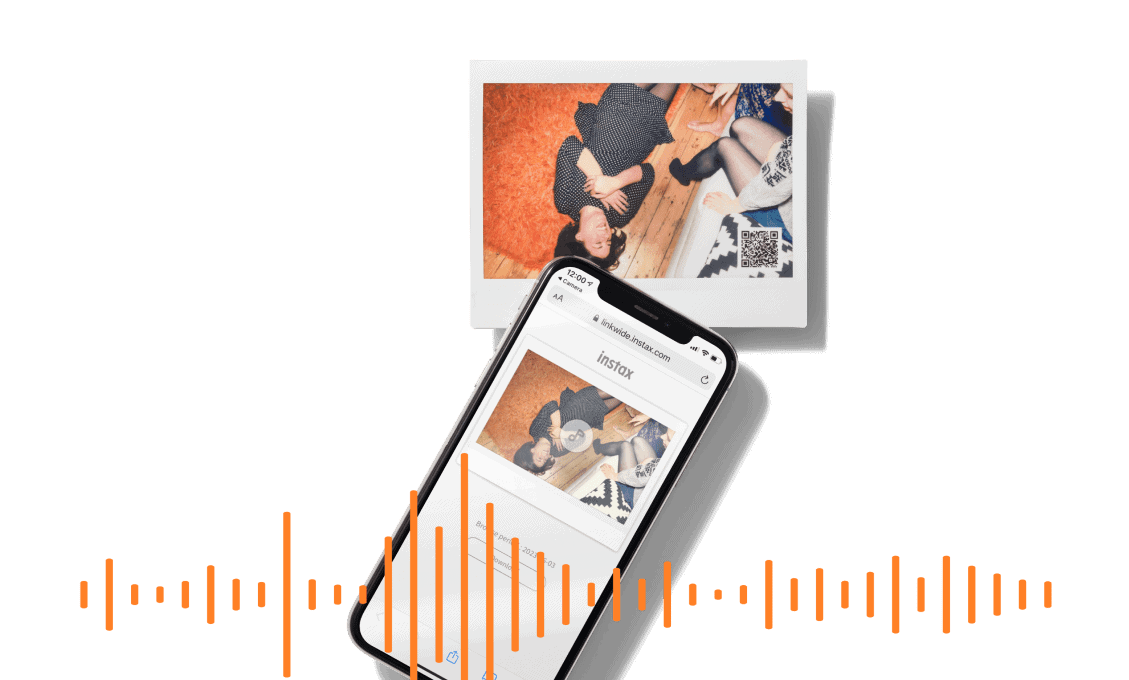 Share your where
Add coordinates to your picture to plan a meeting spot, tag a favorite place or share a secret location.
Top Secret!
Add a secret message to your pic that appears when you scan the QR code, to keep things highly classified.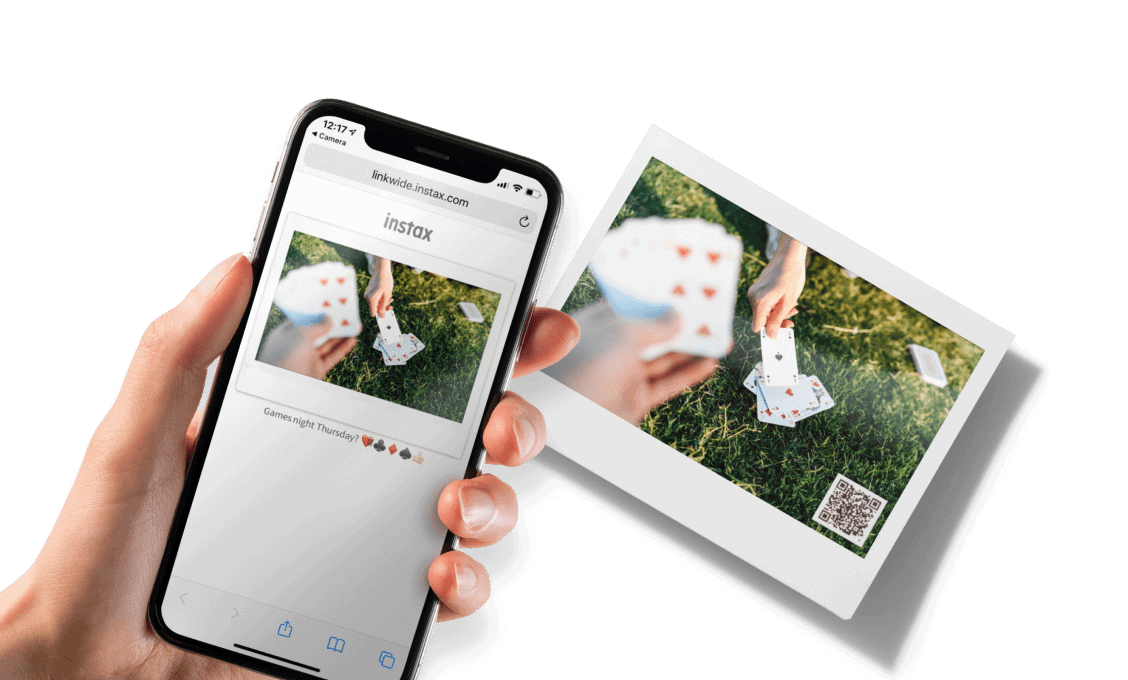 Make your memories your own
Select an image from your camera roll via the free instax Link WIDE™ App and do your thing. Play with templates, stick a sticker, sketch a sketch, collage a collage – the options are endless.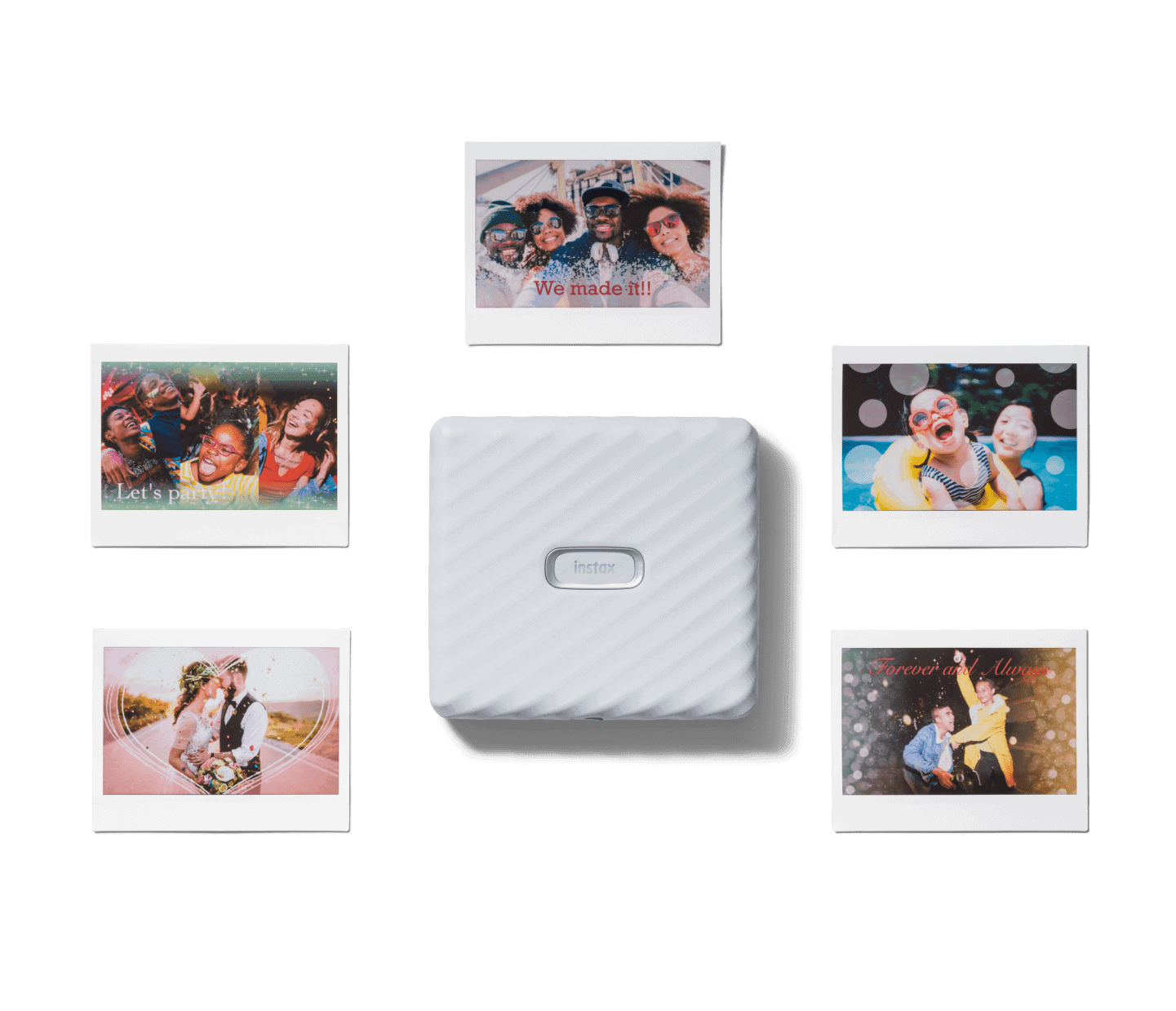 A little something extra
Weddings, birthdays, graduations – some moments deserve a little extra magic. Add bubbles, hearts, glitter or another of the instax Link WIDE™'s 15 editable templates, hit print and share.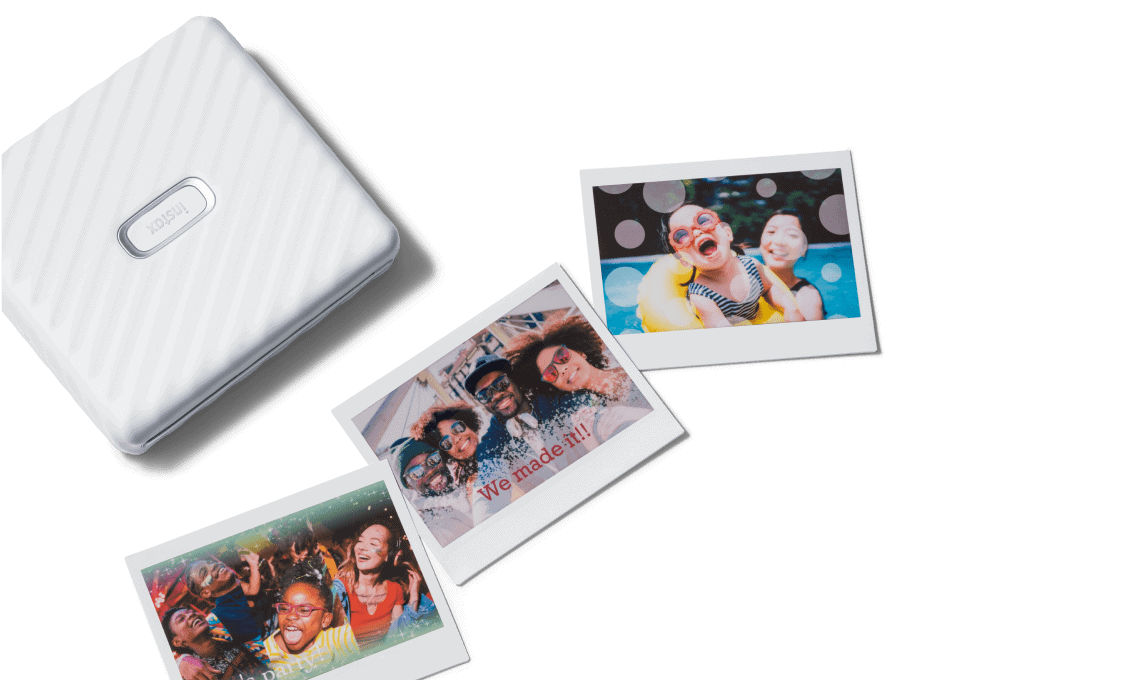 Tell your WHOLE story
With so much print to work with, squeeze in multiple pics in one with Collage Print. Combine several memories of one trip, track your family's growth or make an original work of art!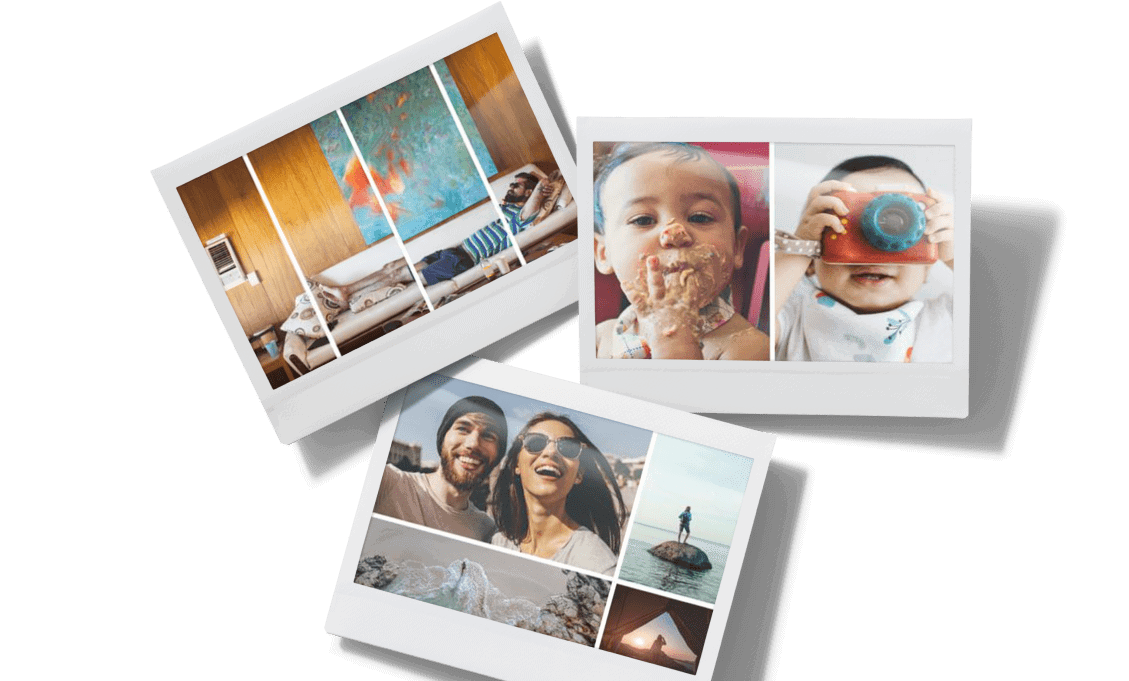 Say it with stickers
Good luck! Congratulations! Great job! Who doesn't love a sticker to cheer them on? With 1,600+ in-App "stickers," the instax Link WIDE™ gives your prints endless personality with none of the stickiness.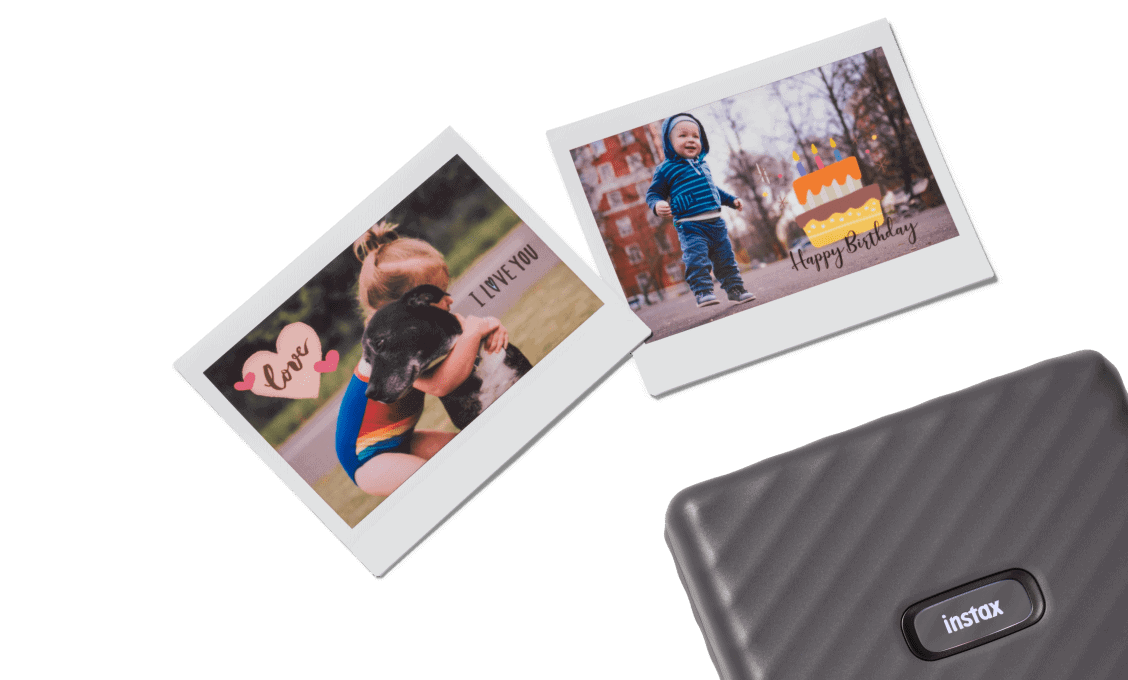 Plenty to see here
Turn your drawings, your pics, even your pet's face into a custom sticker in the instax Link WIDE™ App. Find (or make) your inspiration, capture it in the free App and splash it across your photos.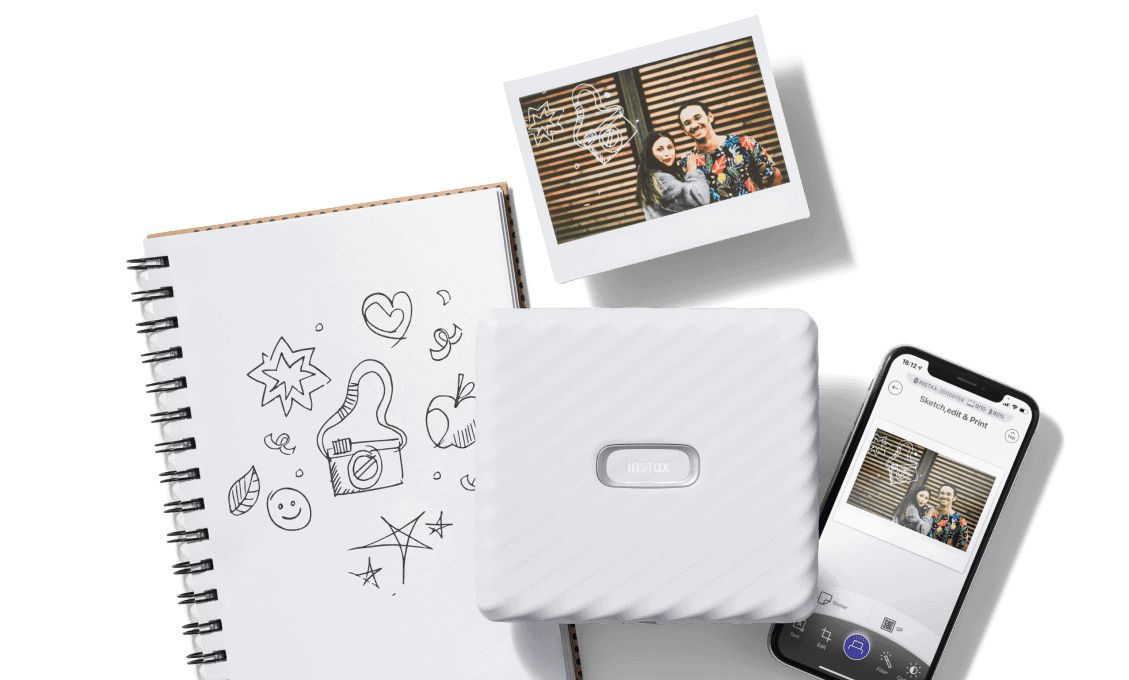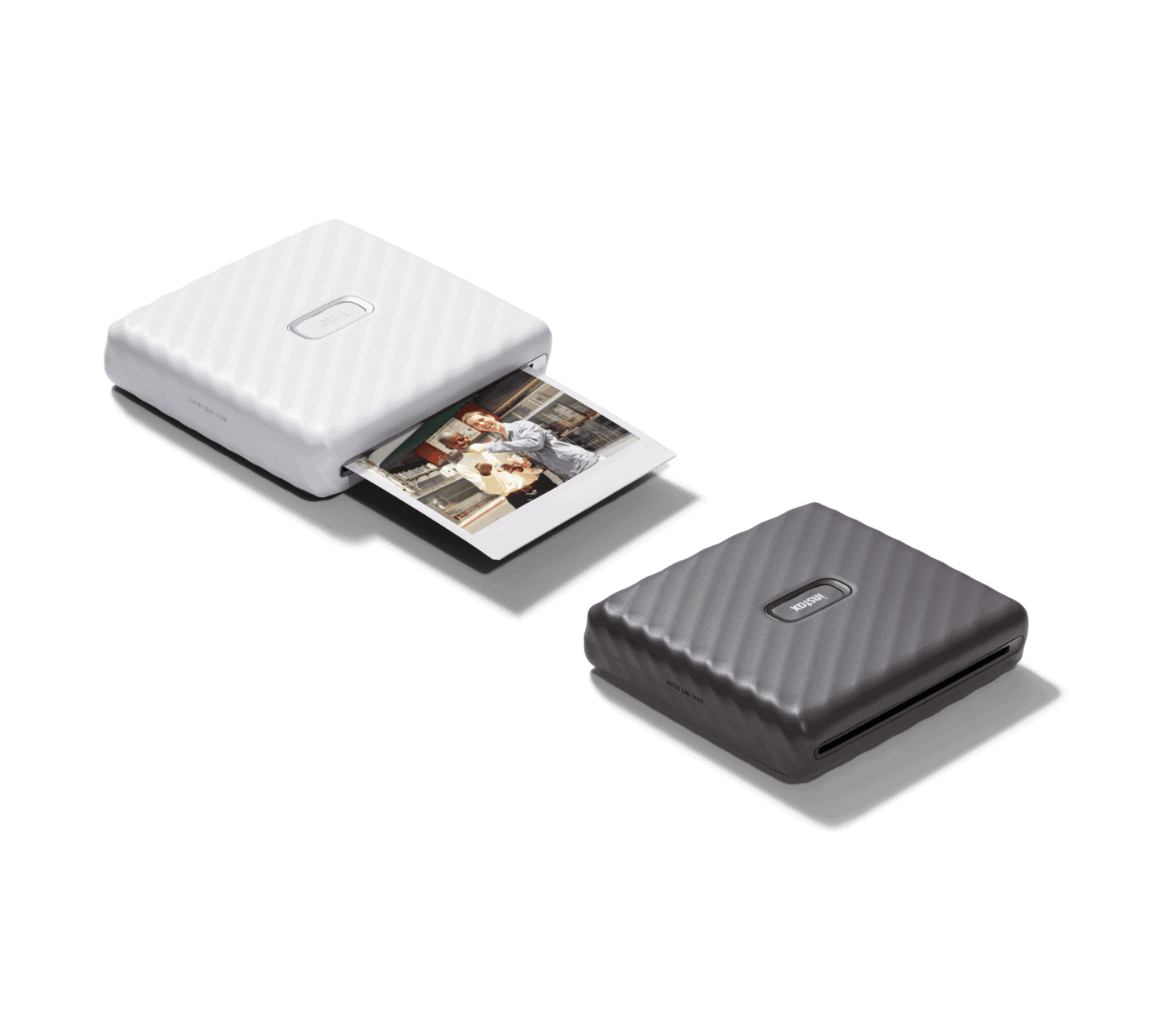 Superior style alert
Light, sleek, compact and durable, the instax Link WIDE™ goes with everything. Available in Ash White and Mocha Gray, the instax Link WIDE™ comes with a stand and a handy strap, for easy use anywhere, anytime.
Get the full instax Link WIDE™ experience with our Smartphone App
The instax Link WIDE™ is overflowing with features to best capture, and even enhance, your most share-worthy moments. Use the App to connect your Smartphone to your instax Link WIDE™ printer and access its full array of features. Exclusively for the Fujifilm instax Link WIDE™ Smartphone Printer.
Download the instax Link WIDE™ App today for Apple IOS and Android