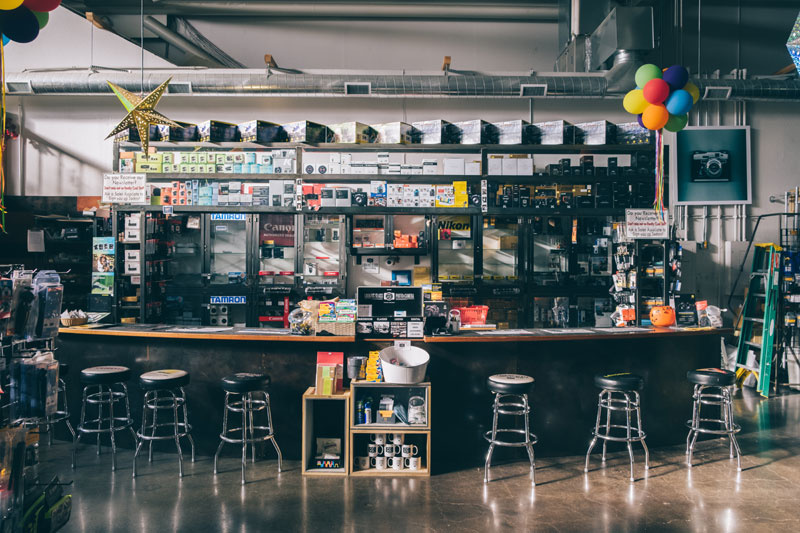 Hello and welcome to Looking Glass
Pull up a stool at our camera bar and lets talk. Whether it's the latest digital cameras, printing in the darkroom or simply chatting about a cool new place for taking pictures, it all happens here at the Bay Area's hub for the photographic arts.  
Rather than write a bunch of shameless self-promotion here, we figure hearing from some of our customers and from a well respected vendor in the photo business might be more appropriate. Below, we have included a short video that features four of our customers as well as a link to one of our blog posts that features a profile on Looking Glass written by ONA. 
We hope you enjoy these stories. We look forward to meeting you so we can begin new stories with you as you grow/evolve in your exploration of photography and adventures.
Looking Glass Profile/Story by ONA
"This year, we're profiling three unique small businesses that support and nurture their local photography community. Looking Glass Photo in Berkeley, California opened originally in 1971, and through the years has become an integral part of the community..."  >READ MORE
Short Video: 4 Bay Area People, One Shared Passion