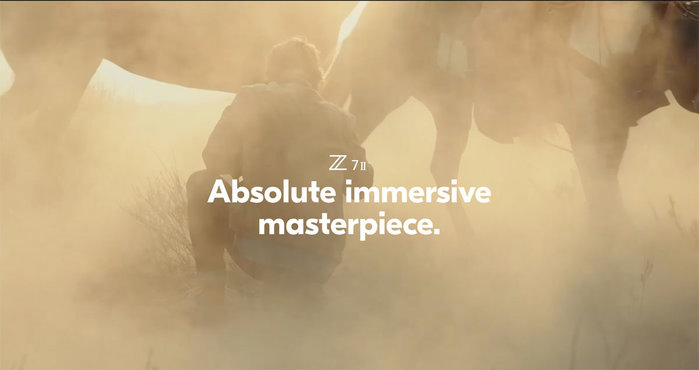 Behind the Scenes with the Nikon Z 7II
Nikon Ambassador, photographer and director, Cory Richards visits the American west to explore the heart of its breathtaking scenery. Find out how Cory reveals the astonishingly rich textures of both place and people with the amazingly sharp Nikon Z 7II and NIKKOR Z lenses.
The Nikon Z 7II
This is the full frame mirrorless camera for those who sweat every little detail. There's the ultra-high resolution of 45.7 megapixels with no optical low-passfilter. The power of dual processors. 4K Ultra HD video at 60p. The next-generation 493-point autofocus system. High-speed shooting with the buffer capacity to match. Two card slots. Tons of creative features. Flexible power options. Compatibility with a vertical battery grip. Wireless connectivity with smartphones and laptops and so much more.
STARTING AT $2,899.95  > Learn More
At Looking Glass, We're Your Partner & Educator in Photography
Whatever you shoot, however you shoot it, the Nikon Z mirrorless camera system will let you be creative in ways you simply couldn't before. If you're wondering how - come by our Berkeley showroom and we'll fill you in on the details, specific to your needs and hopes. It's the Looking Glass difference: We listen and get the right gear for your style, in your hands. > Contact Us
Be the first to comment...