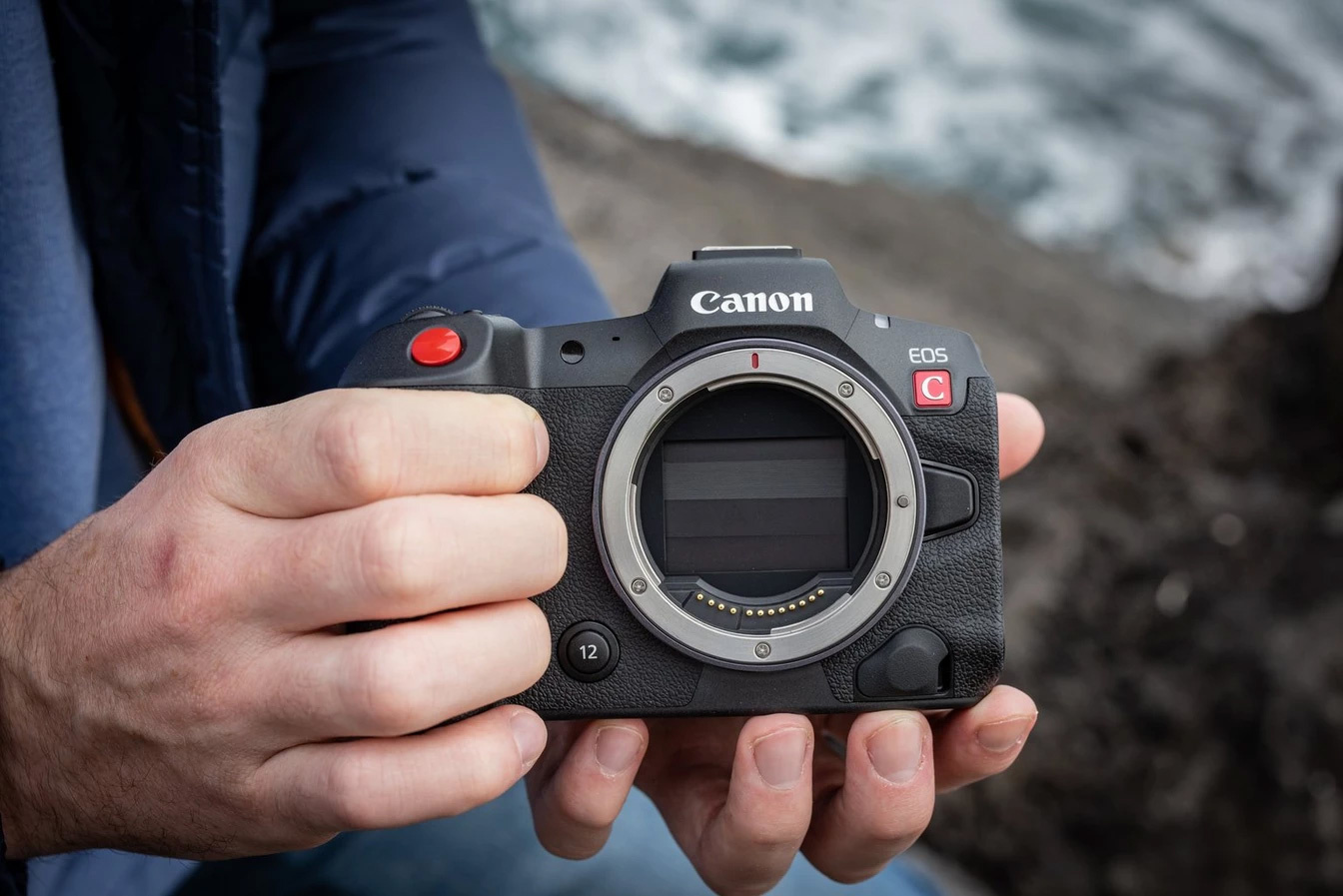 Canon EOS R5 C and the Canon EOS R5 compared
Cameras Discussed
The hybrid EOS R5 C has the photo capabilities of the EOS R5 but adds a raft of pro features for filmmakers, including 8K long duration recording and a wide range of video formats. So, how do you decide which camera is best for you? We talk to an expert to find out more.
On paper, and even in the hand, the Canon EOS R5 C has a lot in common with the Canon EOS R5. The Cinema EOS hybrid camera shares many of the same controls, functions and specifications with its EOS R System stablemate, including a compact size, 8K video recording and 45MP stills. So, how do the two cameras differ?

Compared with the EOS R5, the EOS R5 C offers more professional video features, including extensive recording formats, a timecode terminal and a built-in fan. 

Here, we examine some of the shared technology and key differences between the two cameras, with expert insight from Aron Randhawa, Product Specialist at Canon Europe.
Both the EOS R5 C and the EOS R5 use the RF lens mount, which features 12 communication pins – four more than the EF mount. This allows the camera and lens to share information more rapidly, unlocking improved autofocus, image stabilisation and optical performance, and providing practical benefits, such as enabling smoother aperture adjustments.

"Without doubt, the main advantage of the RF mount is the flexibility it gives to filmmakers," Aron explains. "While the EOS R5 C opens the door to cutting-edge RF lens designs, it's also fully compatible with Canon cine lenses, as well as EF mount photo lenses via the Canon Mount Adapter EF-EOS R. The EOS R5 C even supports anamorphic lenses, via a third-party mount adapter."