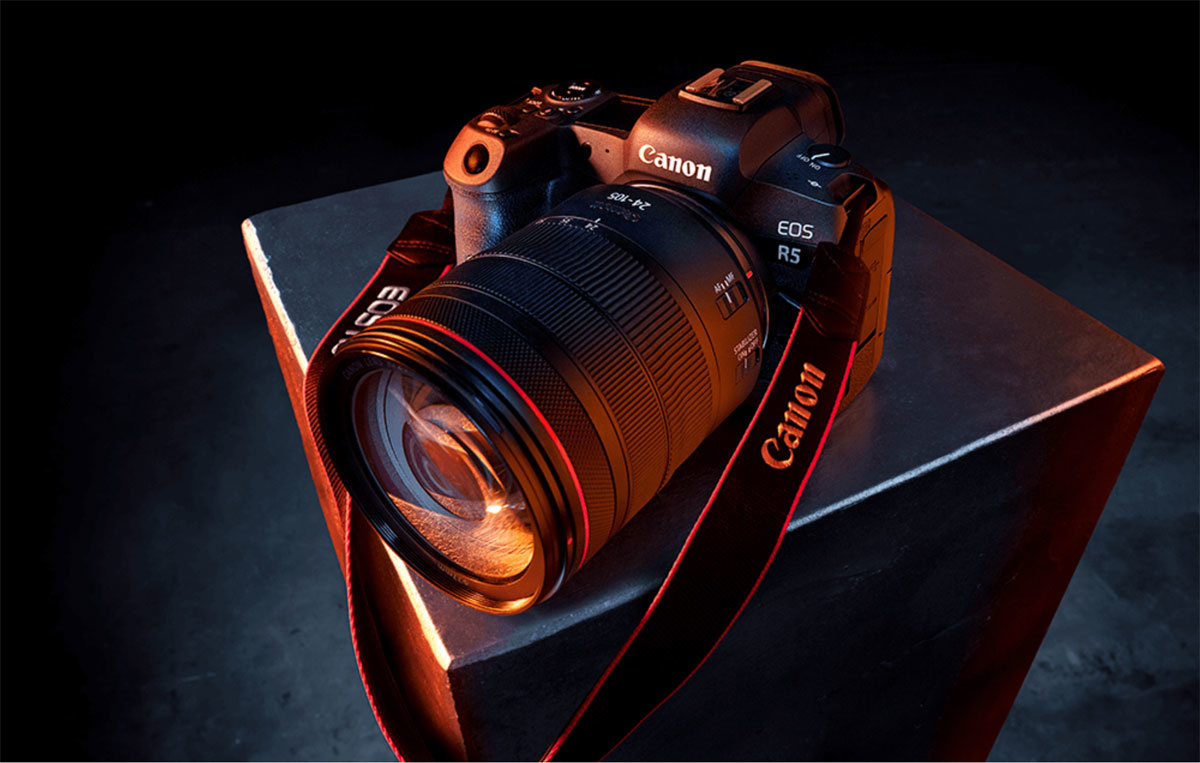 Canon EOS R5 Full Frame Camera's Top 5 Features
Canon's First Full Frame Mirrorless Camera to Carry the Iconic 5 Series Name
Canon EOS R5 | $3,699 (after $200 Savings) | Buy It Now
Adored by professional and enthusiast photographers the world over, Canon's innovative 5 series cameras have long held a reputation for blazing new trails and pushing the limits of what's possible.
The 5 series' legacy lives on in the revolutionary new EOS R5 full frame mirrorless camera. This 45MP, 8K beast is one of the most exciting and versatile cameras to come from Canon in the last 10 years.
Here are 5 innovative features that demonstrate why the EOS R5 is a bona fide pedigree.

1. World's First Interchangeable Lens Digital Camera with 8K Video Capability
The EOS R5 boasts staggering 8K video recording capability, offering a whopping four times the resolution of 4K footage. This game-changing update opens a whole new stratosphere of quality and creative flexibility in post processing, enabling you to crop into your frames while still maintaining full 4K resolution. What's more, with this power upgrade comes the option to capture approximately 35.4MP still images from your 8k video footage.
As if that's not impressive enough, the EOS R5 also shoots 4K video at 120 frames per second, allowing you to slow down your footage to ¼ speed for silky-smooth slow-motion footage. If you like to speed things up then you'll be pleased to hear the R5 can also shoot and process time-lapse in 8K, 4K and Full HD.
Creatives shooting with the EOS R5 alongside other Canon cameras, particularly the Cinema EOS range, will also be excited to hear that the handy Canon Log 10-bit recording feature makes for quick and easy colour matching in post-production.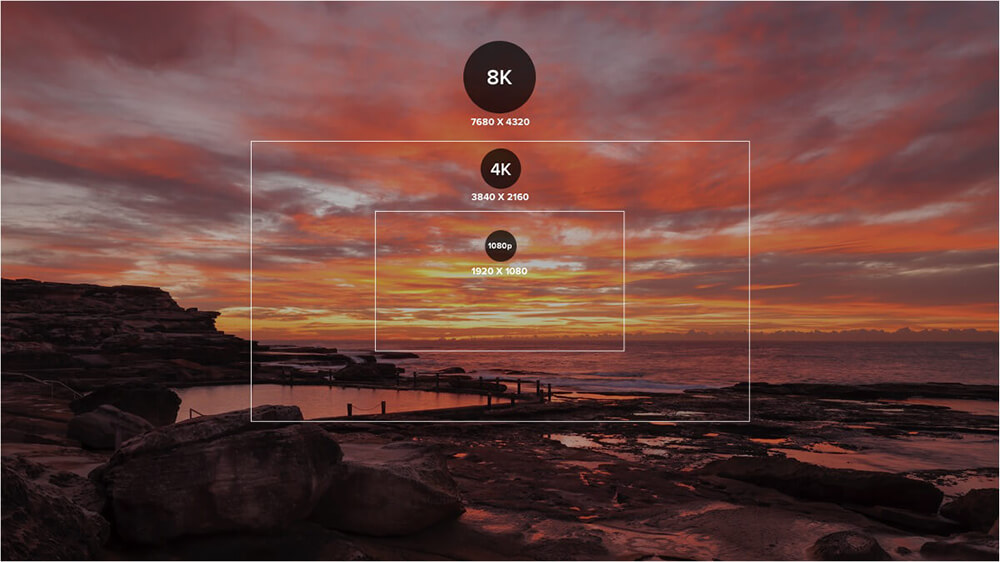 Note: 8K and 4K 120p video shooting requires a CFexpress card to be used.
2. World's Best Image Stabilization – Approx. 8.0 Shutter Speed Steps*
The EOS R5 is the first interchangeable lens camera from Canon to include 5-axis In-Body Image Stabilization (IBIS). This means you can now shoot with all the benefits of Image Stabilization even with lenses that don't feature built-in IS. If, for example, you're lucky enough to own the amazing RF 28-70 f/2 L lens, you can now shoot it with stabilisation for the first time!
But the even bigger news is that, when combined with selected Canon RF lenses, the EOS R5's innovative new IBIS technology works in tandem with lens-based Image Stabilization to deliver the world's most powerful stabilisation.
For example, when paired with the RF 24-105mm f/4L IS USM, the EOS R5 benefits from an approximate 8-step increase in shutter speed. To put that in perspective, a shot taken with a shutter speed of approximately 1 second would be just as sharp as it would with a shutter speed of around 1/250 second.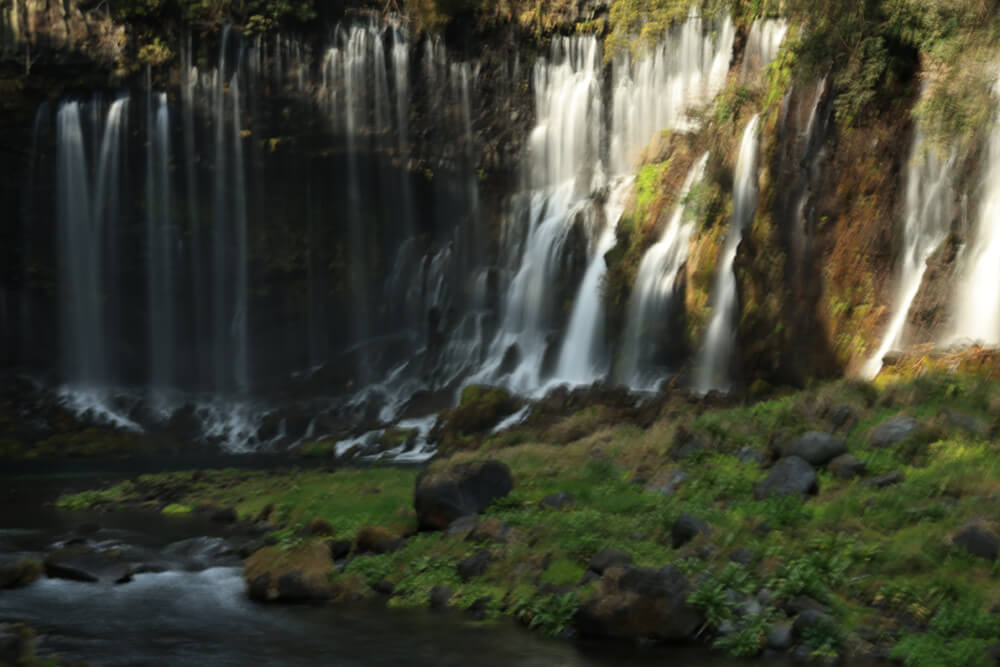 Image Stabilization off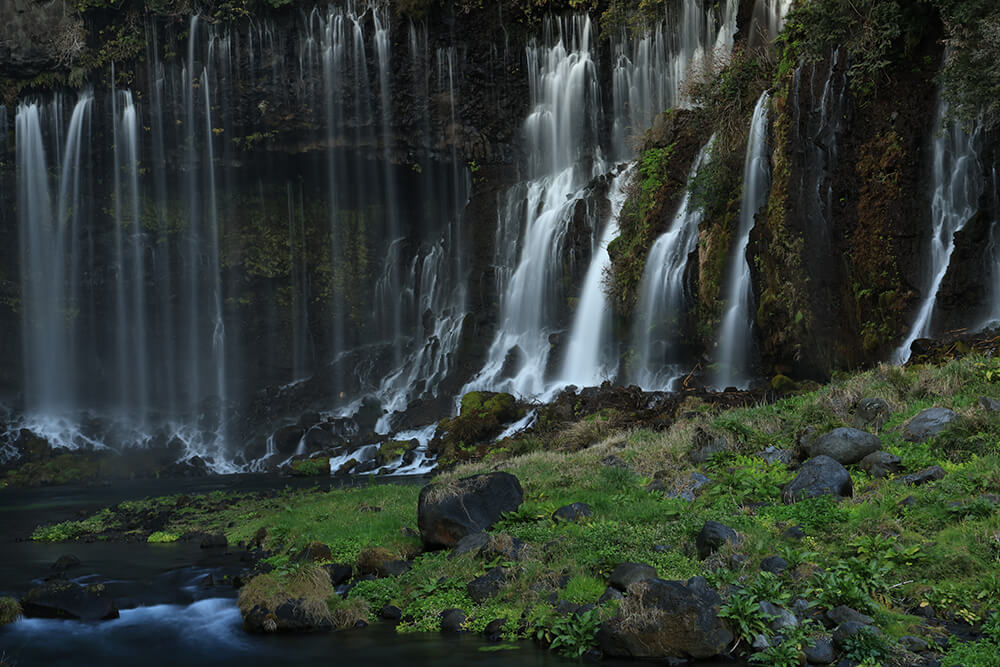 Image Stabilization on
*Using RF24-105mm F4 IS L USM (at f=105mm), according to CIPA testing standards.
3. Canon's Dual Pixel CMOS AF II with Zero Crop & 100% AF Coverage
The EOS R5 boasts Canon's fastest and most advanced autofocus technology to date. This is even available while shooting 8K video, meaning you can shoot with insanely high video resolution while enjoying advanced tracking, subject recognition and eye-detection.
Equipped with the Dual Pixel CMOS AF II, the EOS R5 is the first camera from Canon to offer complete 100% frame coverage, with up to 1053 autofocus zones and 5940 user selectable AF point positions. There's also full AF tracking when shooting up to 20 frames per second continuous shooting with the electronic shutter, as well as 120p slow motion video footage in full 4K.
Human AF Tracking detects eye, face, head and whole body, while Animal AF Tracking is fantastic for photographing dogs, cats and birds. Both are ideal for locking on to subjects that don't always sit still or face the camera.

When paired with RF 24-105mm f/4L IS USM, the EOS R5 can achieve autofocus in just 0.05 seconds, making this one of the fastest autofocusing full frame cameras in the world.
Finally, when it comes to autofocus, the EOS R5 supports aperture settings as wide as f/22. This is really important when shooting with telephoto lenses using teleconverters, such as the new RF 1.4X and RF2x teleconverters which have just been announced.
4. High Speed, High Resolution, High Performance
With its industry-leading stills and video performance, paired with ultra-fast shooting and autofocusing speeds, the EOS R5 is the ultimate hybrid camera. This allows for immense flexibility and the freedom to shoot a vast and varied array of subjects. From weddings and commercial shoots to portraits, landscapes, sports and wildlife photography, everything and anything is possible with the EOS R5.
The 45MP full frame CMOS sensor offers the highest resolution* of any Canon EOS digital camera and is ideal for printing large prints and creatives who want the freedom to crop as much as they want.
The EOS R5's new DIG!C X processor is the same processor used in the EOS-1DX Mark III and unlocks never seen before features in an interchangeable lens camera. Enjoy 20fps continuous shooting with the electronic shutter and full AF/AE tracking, along with 12fps with the mechanical shutter and full AF/AE tracking.
The 8K 12-bit RAW video recording offers the highest levels of quality and creative flexibility, whilst the HDR PQ HEVC10-bit recording also delivers high quality compressed footage.
*According to the Canon standard. Checked in ISO 12233 compliance CIPA resolution chart. EOS R5 Less megapixels than 5Ds/5DsR but achieves better result on resolution chart testing
5. Tried and True EOS 5 Series Usability and Reliability
Although the EOS R5 houses a myriad of new technological innovations and 'world firsts', its form and functionality stays true to its heritage. Hold this magnesium alloy beast in your hands and you'll instantly feel right at home. It has the same familiar ergonomics as the EOS 5 series cameras and includes ol' faithful features such as the AF joystick and intuitive rear scroll wheel.
The R5 has dual card slots, one of which is a CFexpress card that powers advanced features such as 8K movie recording.
Boasting lightning fast refresh rates and minimal lag, the large 0.5-inch OLED EVF, with 5.76MP resolution and purpose built EVF optics. This is also paired with a 3.2" Vari-angle 2.1MP resolution LCD screen – the first time to be featured on a 5 series camera – with intuitive touch screen control over all settings.
A new and higher capacity LPE-6NH battery delivers even longer shooting times, while older batteries, like the LPE-6N and LP-E6, remain compatible (though may offer reduced battery life and performance).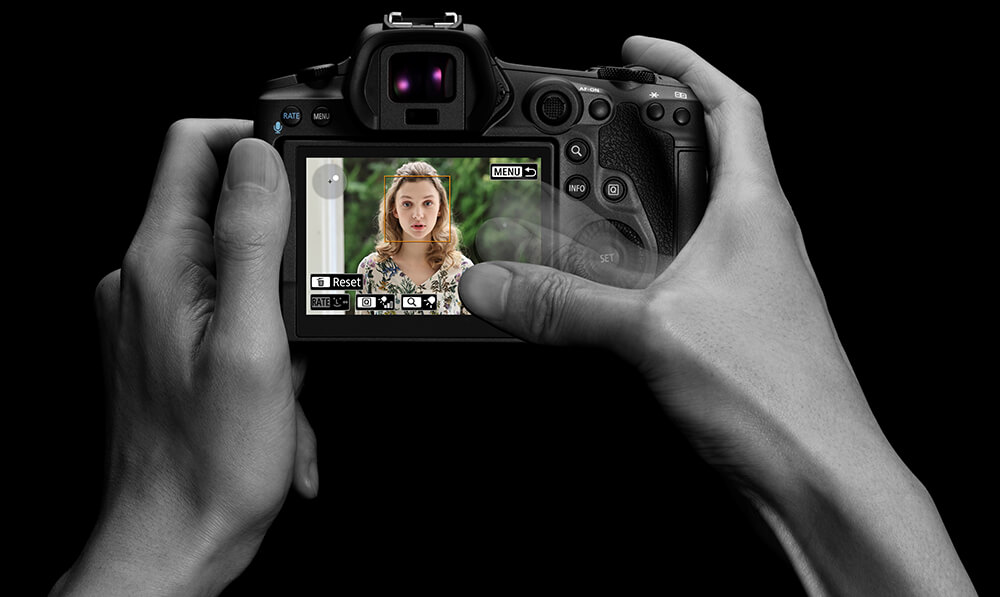 Needless to say, the EOS R5 is more than a worthy heir to the 5 series throne – a powerful hybrid that's destined to shake things up in the creative realms of both photography and filmmaking.