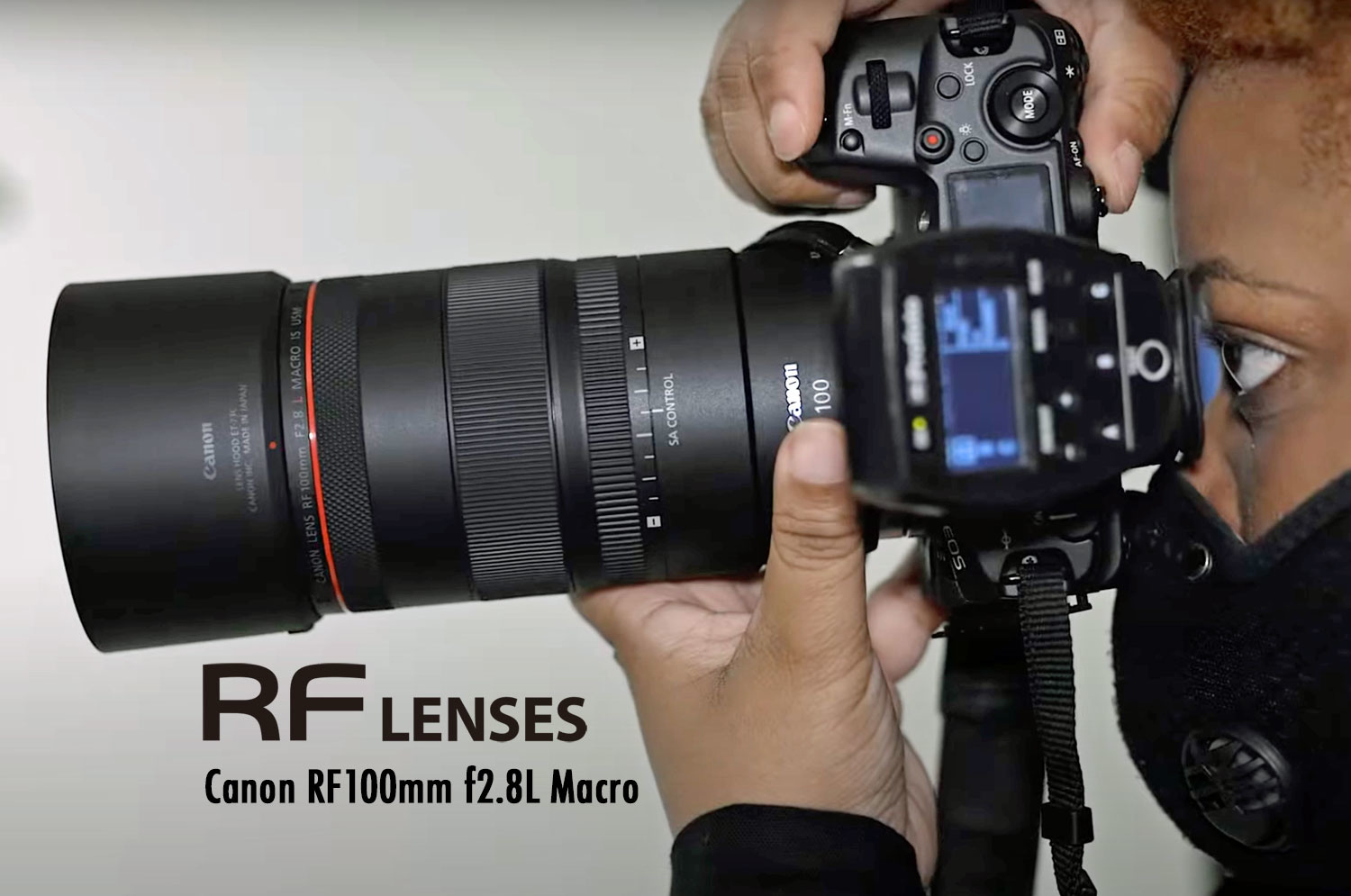 Canon RF100mm f2.8L Macro: So Much More than Macro
CreativeSoul Photography
"Most photographers will look at this lens and just think about its macro capabilities. But it's so much more." -Canon Explorers of Light, Kahran and Regis Bethencourt 
Kahran and Regis (popularly known as CreativeSoul Photography), created some inspiring portraits using the RF100mm F2.8 L Macro IS USM Lens. They did some really cool things with bokeh, thanks to the new SA Control Ring. See how it all was done:
RF100mm f2.8L Macro: Magnify Hidden Details
The RF100mm F2.8L Macro IS USM is the world's first AF macro lens with an incredible 1.4x close up magnification for superb images. A Spherical Aberration Control ring lets you vary the Bokeh along with a soft focus affect, making this an exquisite portrait lens too. > Learn More & Buy It Now
Wanna See Its Macro Capability?
Watch Oliver Wright, professional macro photographer, test the new RF100mm f2.8L Macro IS USM. 
More Details
At Looking Glass, We're Your Partner & Educator in Photography
Whatever you shoot, however you shoot it, the Canon EOS R mirrorless camera system will let you be creative in ways you simply couldn't before. If you're wondering how - come by our Berkeley showroom and we'll fill you in on the details, specific to your needs and hopes. It's the Looking Glass difference: We listen and get the right gear for your style, in your hands. > Contact Us