Once Upon a Wednesday: An Island, Enlightening History and the Tamron 11-20mm f2.8 Lens
-------------------------------------
Mentioned in this Blog Post:
Angel Island Day Trip: Click here and add yourself to our pre-notification list. (Space will be limited; Anyone on the pre-notification list will be the 1st to be notified when registration opens)
[products=blog_Tamron1120]
-------------------------------------

Wednesday.
Once upon a Wednesday, two of us Looking Glass folks - Jen and Jon (that's me!) - set out on an adventure that would prove to be a really fun experience. We had Angel Island as our destination and our plans were to scout the area and discuss ideas for a Looking Glass Day Trip to this remarkable place. We had recently learned some of the island's rich history, and fondly remembered our hikes through its beautiful terrain. We had our cameras, a plan and a gorgeous day. And it just so happened that I had the new-ish Tamron 11-20mm f/2.8 for Fujifilm X Mount - a lens I had been aching to try, and now I had the chance! Read on if you're interested in my experience of this lens, of Angel Island, or both!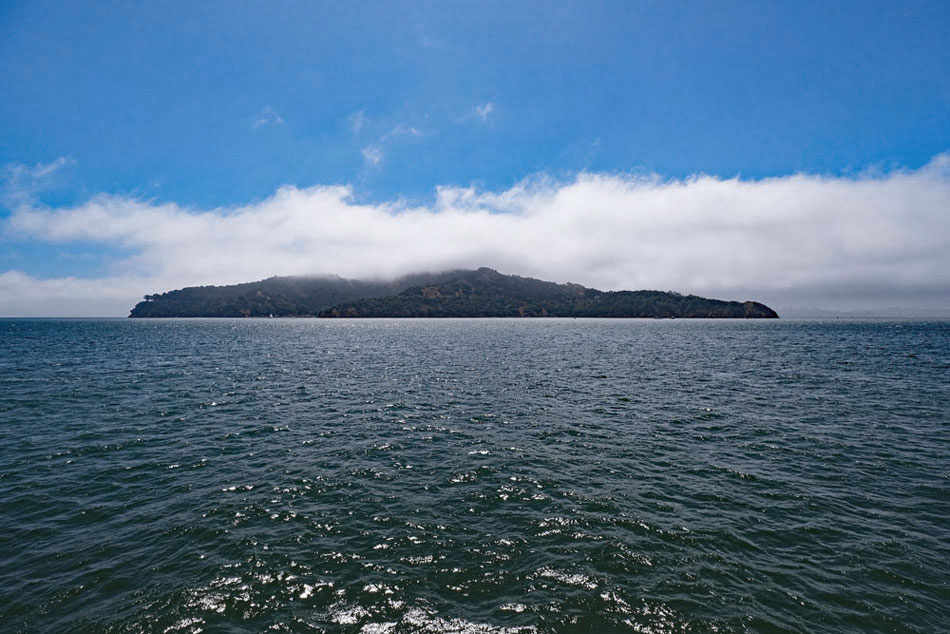 The approach to Angel Island. Shot with Fujifilm X-T4 with 11.0-20.0 mm f2.8 (at 11mm, f5.7)

A New Perspective. A Really Wide One.
At first, I hesitated to embrace an ultra-wide angle lens, as I had grown accustomed to the allure of telephoto lenses with their captivating depth of field and compression. I absolutely love experimenting with telephoto and have been so dedicated to this over that past year that the shift to an ultra wide angle lens felt a bit foreign and outside of my wheelhouse. But as I peered through the viewfinder of my camera, I realized that therein lay the magic of the Tamron lens: It encouraged me to view the world from a different perspective, to contemplate the entire scene before me, and to envision my compositions in a new light. Needless to say, this marked the beginning of a joyous and delightful day.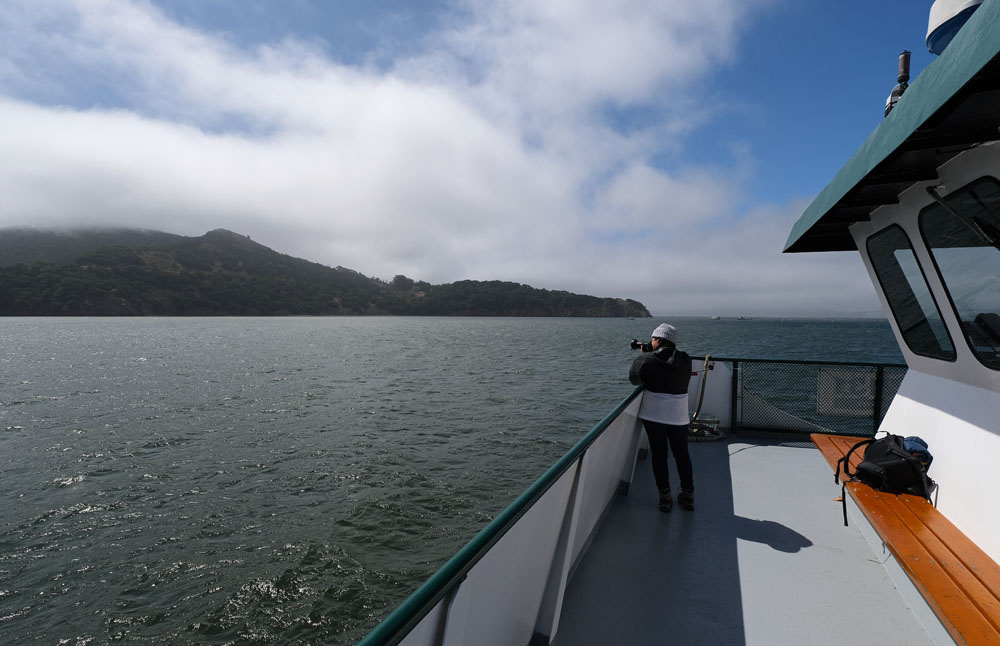 Jen captures the views from the Ferry. Shot with Fujifilm X-T4 with 11.0-20.0 mm f2.8 (at 11mm, f5.7)
The Journey to Immigration Station.
Getting to Angel Island began just right: a calming ferry ride across the Bay. The salty air and gentle mist from the ferry's wake enlivened our spirits as we approached the gem that awaited us. Upon reaching the island, we met with Danielle, the program manager of the Angel Island Immigration Station Foundation, and learned of the island's poignant history. Discovering that Angel Island once served as a US Immigration Station akin to Ellis Island on the West Coast was a revelation for both of us. The importance of preserving this site and its significance in the history of immigration became crystal clear. Inspired by this newfound knowledge, we set out to document a bit of the island island and its story. And for me, the Tamron 11-20mm helped make this possible.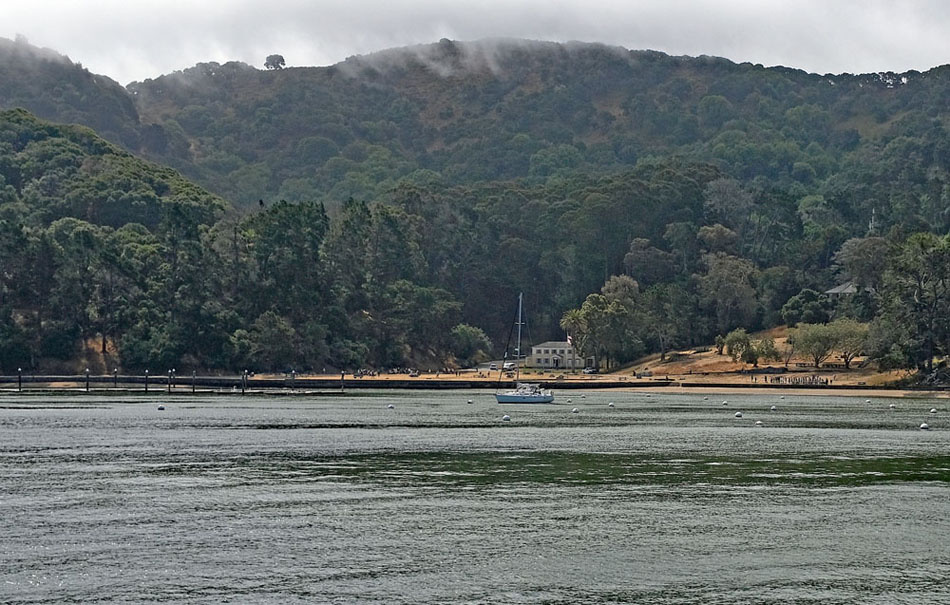 Looking at the Angel island shoreline as we make our way to the dock. Shot with Fujifilm X-T4 with 11.0-20.0 mm f2.8 (at 20mm, f5.3)
The hike to the Immigration Station transformed into an awe-inspiring experience, where every moment beckoned us to pause and capture the beauty that surrounded us. The majestic Eucalyptus trees, the light breeze, and the breathtaking vistas had us doing what photographers do: Turning a 20 minute walk into an hour long walk. LOL. Anyway … back to the Tamron 11-20mm. I paired it with my Fujifilm X-T4. With it's cropped sensor, I was granted a versatile 35mm equivalent focal length range of 16.5mm-30mm. Its bright f/2.8 maximum aperture bestowed respectable control over depth of field, allowing me to explore creatively with ease.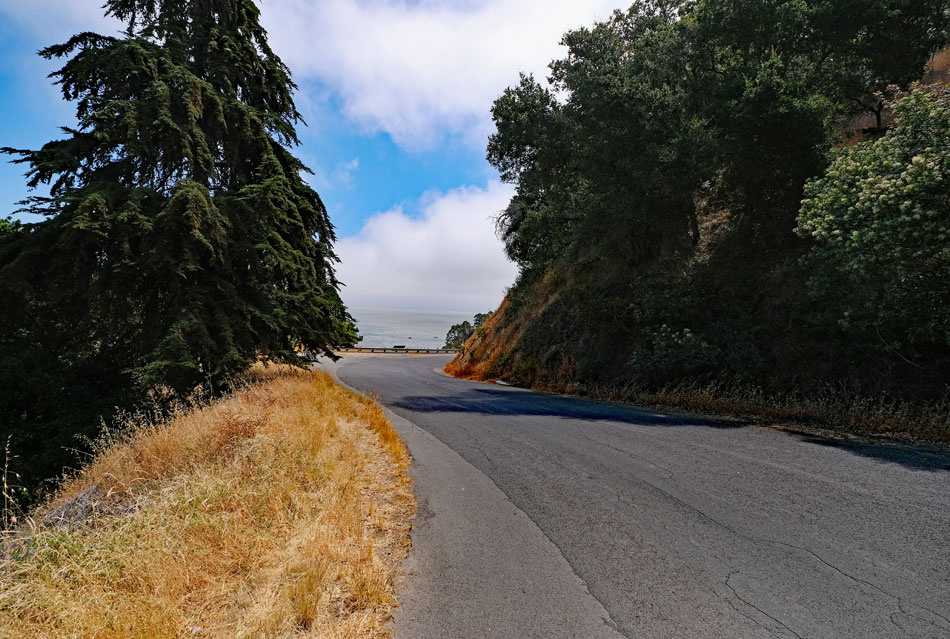 Walking along Perimeter Road on our way to the Immigration Center. Shot with Fujifilm X-T4 with 11.0-20.0 mm f2.8 (at 11mm, f5.6)
For this part of our day, the Tamron lens proved to be the perfect companion - both in portability and image capture.  As I walked with my camera and lens around my neck, I felt unencumbered. It's almost as if the lens wasn't attached to my camera - it's simply that lightweight. And most of you will likely agree, when you are walking/standing for a good part of day, the weight of your gear truly matters. And the wide perspective of the lens allowed me to the capture the magnificence of the island's views.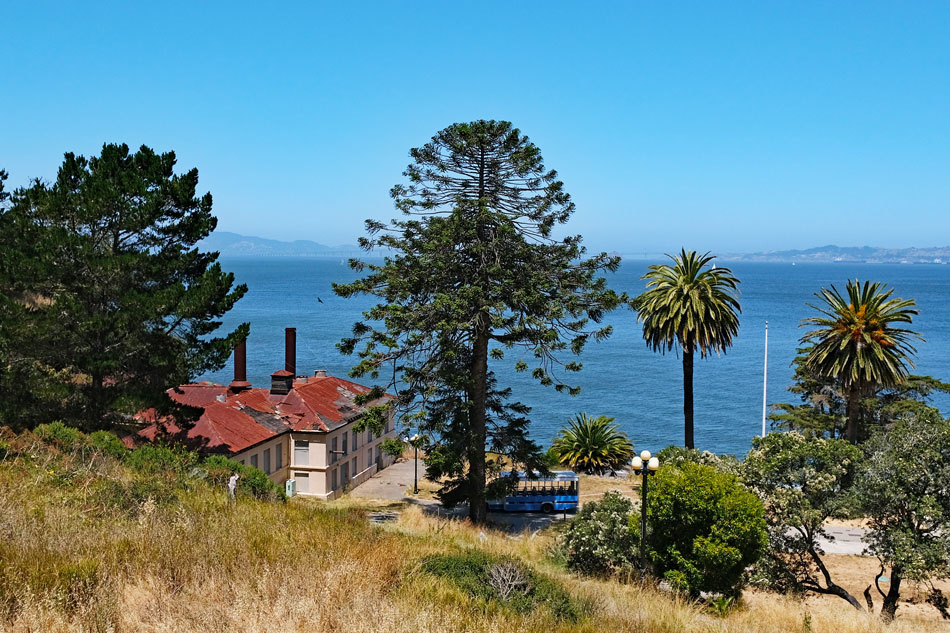 Arriving at the Immigration Center. Shot with Fujifilm X-T4 with 11.0-20.0 mm f2.8 (at 20mm, f6.3)
Embracing the Challenges.
As with most lenses like this, managing the ultra wide perspective can become a thing. And from my POV it's how we embrace these differences into our creative process that matters. In fact, it's in these moments that we will often discover newfound creativity. This is much more fun than fighting it, if you know what I mean. In addition, I found that I used the increased periphery to integrate elements I would not have otherwise, adding more depth and narrative to the scenes set before me.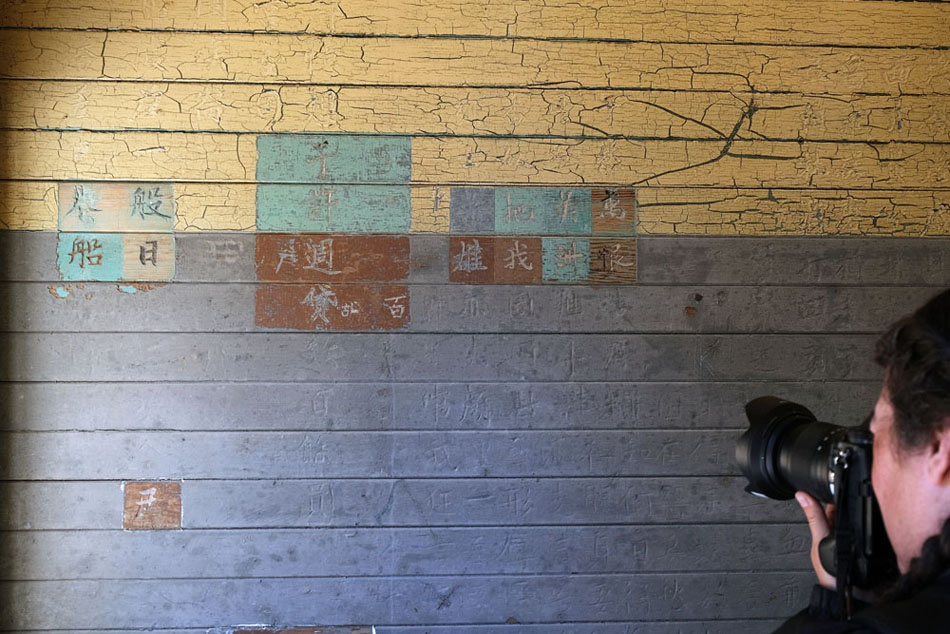 Poetry written in Chinese on the dormitory walls. Shot with Fujifilm X-T4 with 11.0-20.0 mm f2.8 (at 20mm, f3.5)
Exploring the Immigration Station.
For those of you unfamiliar with Angel Island Immigration Station, it was an immigration facility that operated from January 21, 1910, to November 5, 1940, where immigrants entering the United States were detained and interrogated. It has served other purposes since then and today is managed and maintained by the nonprofit organization Angel Island Immigration Station Foundation (AIISF). They have worked hard to preserve its rich history, ensuring the story is not lost and that visitors gain a sense of what immigrants went through and what daily life and conditions were like.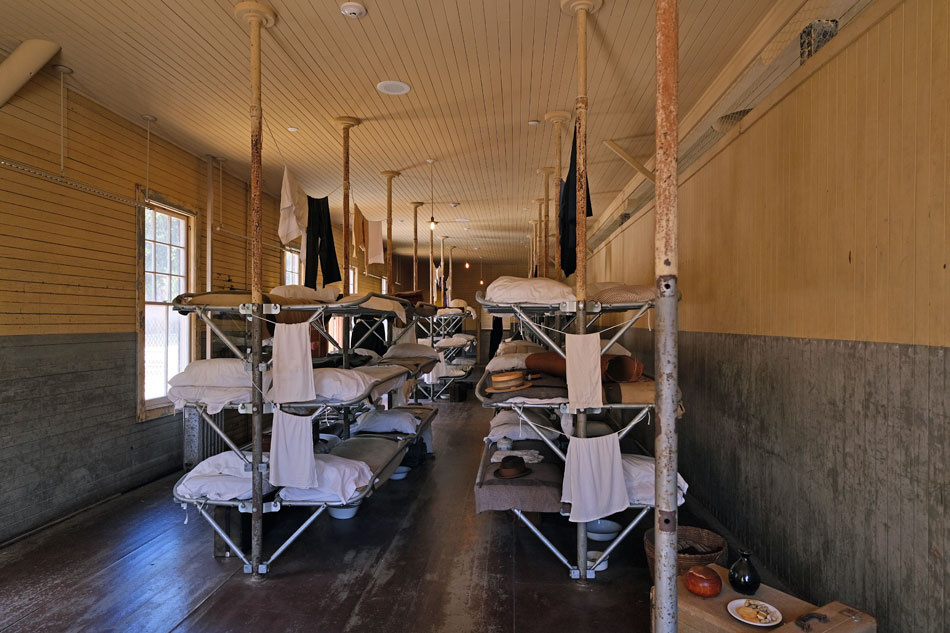 Sleeping quarters in the Immigration Station. Shot with Fujifilm X-T4 with 11.0-20.0 mm f2.8 (at 14mm, f3)
AIISF's Program Manager, Danielle, was a joy to spend time with and learn from. I even commented that she was like an Encyclopedia regarding her vast knowledge of Angel Island and the Immigration Station. And it is this place and this story that we look forward to sharing with you on a Day Trip that we're planning for the near future. So keep an eye out for that in the coming weeks!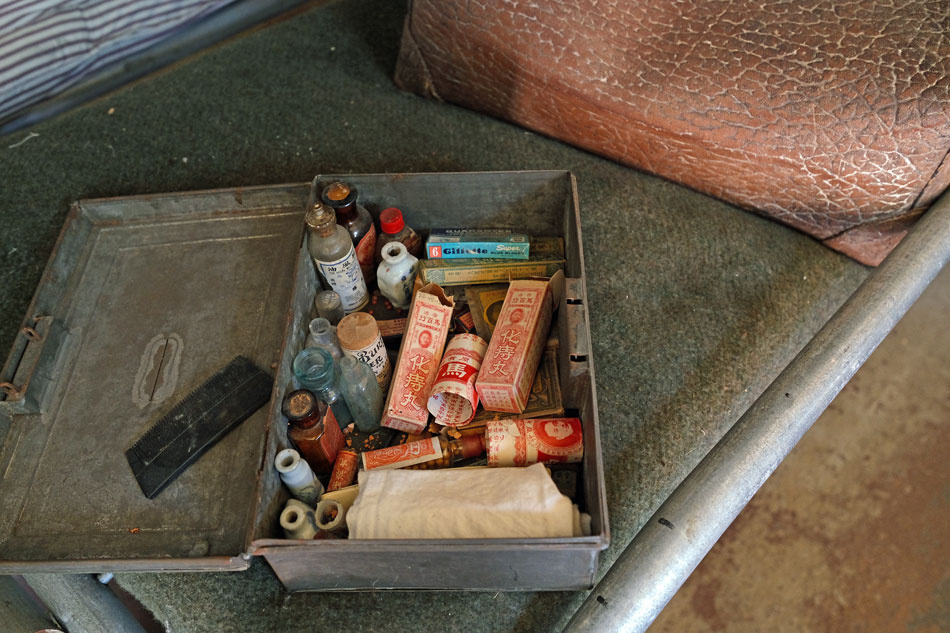 Personal belongings of someone who stayed here. Shot with Fujifilm X-T4 with 11.0-20.0 mm f2.8 (at 20mm, f2.8)
The Verdict: Tamron 11-20mm f/2.8 Lens.
In a nutshell, I really enjoyed shooting with this lens. The image quality met my expectations, especially at this price point. It delivered the sharpness that I sought and the autofocus proved fast, quiet, and precise, making the entire experience seamless. And once we arrived at the Immigration Station, the lens continued to shine in indoor settings, adeptly capturing the essence of the historic space. Its low-light performance was exceptional, and its wide angle allowed me to encompass entire rooms, capturing the visual narrative of the station in its entirety. Do I recommend the lens? The answer is definitely YES, especially if like me you're a hobbyist who isn't super technical - you simply know when you love an image, or you don't.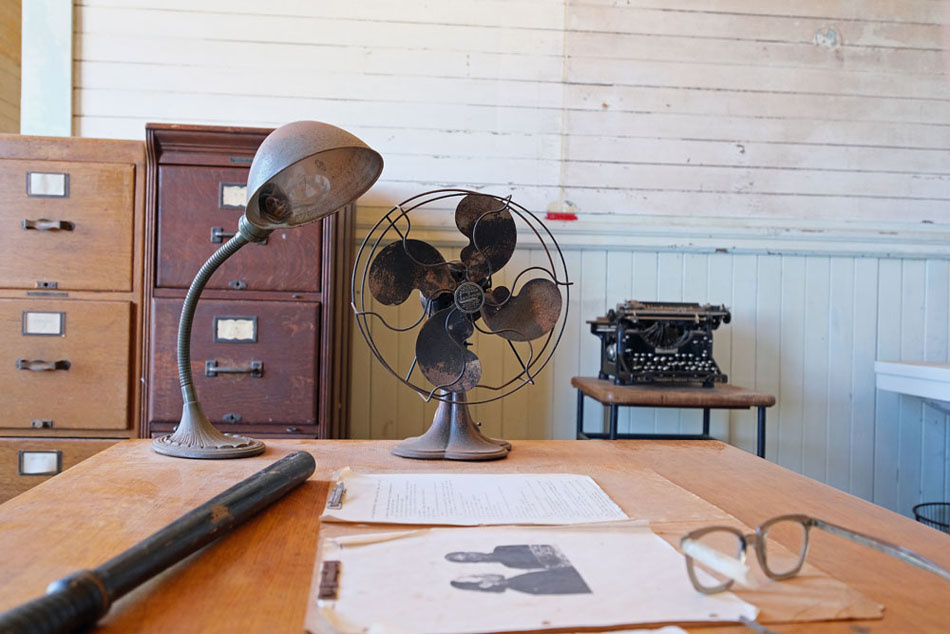 A room preserved just as it would have been when the Center was in operation. Shot with Fujifilm X-T4 with 11.0-20.0 mm f2.8 (at 20mm, f2.8)
The 11-20's affordable price, lightweight build, and exceptional performance allowed me a freedom to create. While it may not have all the bells and whistles of Fujifilm's lenses (such as an aperture ring), the Tamron lens delivers a minimalist charm that I appreciated. I eagerly look forward to future occasions of experimenting with this lens.
In Conclusion.
As our adventure on Angel Island came to a close, I reflected on the profound experience we had encountered at the Immigration Station. Jen and I shared our individual experiences with one another, and excitedly discussed what a Day Trip to Angel Island could be and what it would look like. We can't wait to share more of this historic location and its story with you. For me, the tale of Angel Island and the Tamron 11-20mm has only just begun, and I expect there will be many more chapters of discovery and inspiration to come. So, dear friends of Looking Glass, we hope you join us for a group adventure there soon!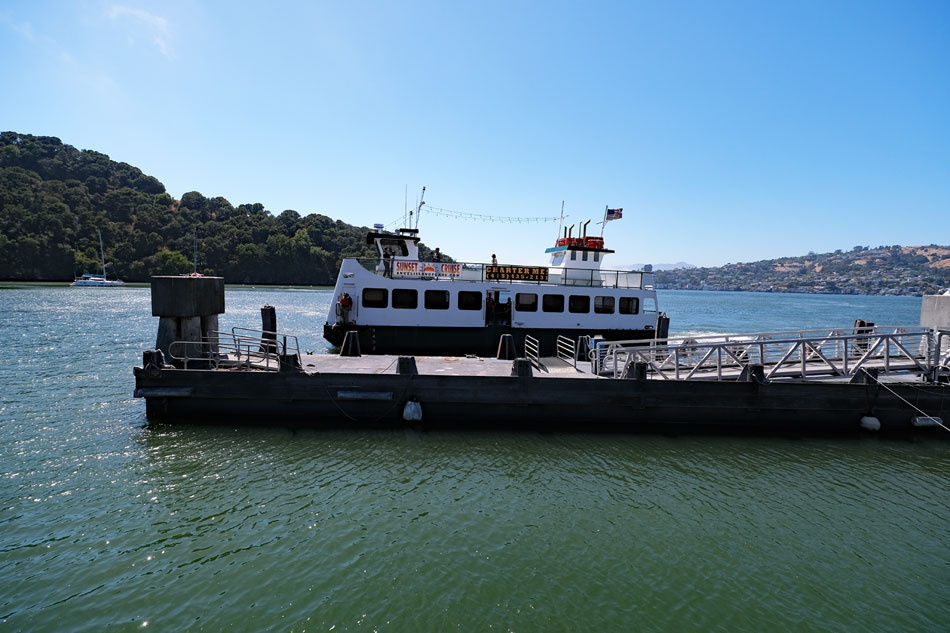 The Tiburon Ferry for the ride home. This ferry is the last private (family owned) ferry serving the Bay. Shot with Fujifilm X-T4 with 11.0-20.0 mm f2.8 (at 11mm, f5.6)
-------------------------------------
Mentioned in this Blog Post:
Angel Island Day Trip: Click here and add yourself to our pre-notification list. (Space will be limited; Anyone on the pre-notification list will be the 1st to be notified when registration opens)
[products=blog_Tamron1120]
-------------------------------------