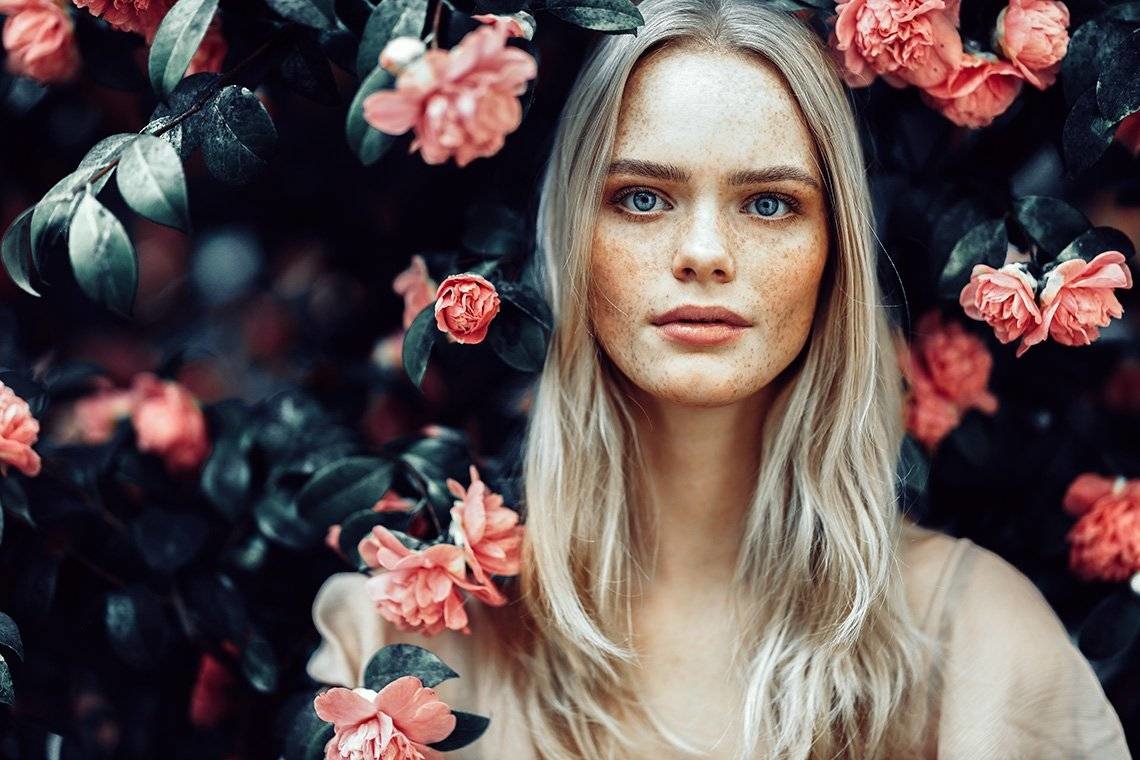 Shooting Creative, Shallow-Focus Portraits with the Canon RF 85mm F1.2L USM
Rosie Hardy is known for romantic and highly creative portraits that combine beautiful models with offbeat and fantasy elements. Her unique style has brought her a successful career in celebrity portrait, fashion and wedding photography, and a huge social media following.
Learn more about the RF 85mm F1.2L Here >
The British photographer usually works with her Canon EOS 5D Mark IV, but for her two latest location portrait shoots, she tried out one of Canon's revolutionary new RF lenses, the Canon RF 85mm F1.2L USM, on a Canon EOS R body.
She chose the lens because, as a large-aperture mid-telephoto prime lens, it is perfect for her kind of work. It's great in low light, has fast, razor-sharp autofocus, and its wide f/1.2 maximum aperture gives images an attractive shallow depth of field and a beautiful bokeh.
Here Rosie tells the story behind the shoots: what kind of images she wanted to achieve, how she chose the models, how she approached the shoot on a practical level, and how the RF 85mm F1.2L USM lens helped her realise her creative ambitions.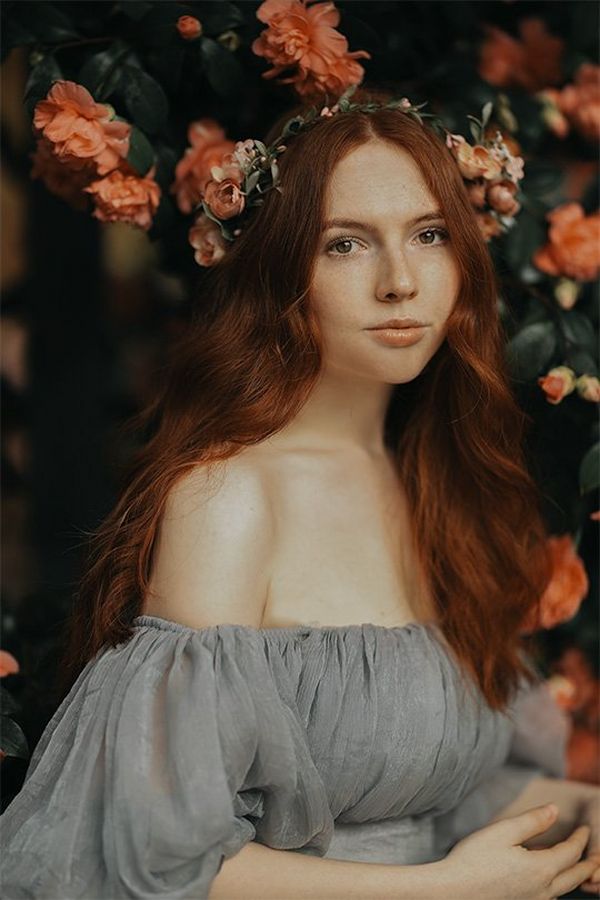 Tell us about your shoots with the Canon RF 85mm F1.2L USM lens.
"Our first shoot was set around Yorkshire in England with early-blooming camellias. We did it in mid-March, which usually offers little in the way of blooms, so I was definitely excited about the prospect of shooting with these flowers. The second shoot took place around the Goyt Valley in Buxton and at Winnat's Pass in the Peak District – an amazing location with incredible green tones to play with."
What was the concept behind the shoots?
"The concept was to shoot portraits in as many ways as possible. With the girls, we focused on ethereal/romantic portraits in the camellias, then on to headshots with a pop-up backdrop, and finished on something more commercial with the daffodils.
"With the boys, I wanted to capture their ages more in the portraits – the character and storytelling eyes of an older man, the struggles of youth, responsibility and growing up with Oliver (who's in his early 20s), and the idea of changing childhood and wonder with 13-year-old Harrison."
What was your practical approach – what time of day did you do the shoots?
"We shot the girls during the morning and into the afternoon, with lots of ambient light for that shoot. When it came to the boys' shoot, we started at 11:30am, and by 7pm we were still shooting, long after the sun had gone down. The Canon RF 85mm F1.2L USM lens's f/1.2 aperture worked a treat with the low-light portraits, and the face/eye tracking worked insanely well – it captured the twilight magic perfectly, while still keeping all my shots in perfect focus."
Did the shoot present particular challenges, and if so how did you overcome them?
"The biggest challenge for me was probably the lighting on both days – hard, bright sunlight. I'm not really a fan of sunny days, which is why I love England so much. You can usually rely on dreariness and clouds, but on these two days we had nothing but sun. Nightmare!
"I overcame this by seeking out shade wherever possible, with the exception of Sophia's portraits in the daffodils. The portraits of her in the direct light were a good opportunity to play with shadows, and they actually came out really well.
"The sunlight also made for a beautiful twilight hour for Harrison's portraits, keeping the sky a lovely shade of vibrant, dark blue."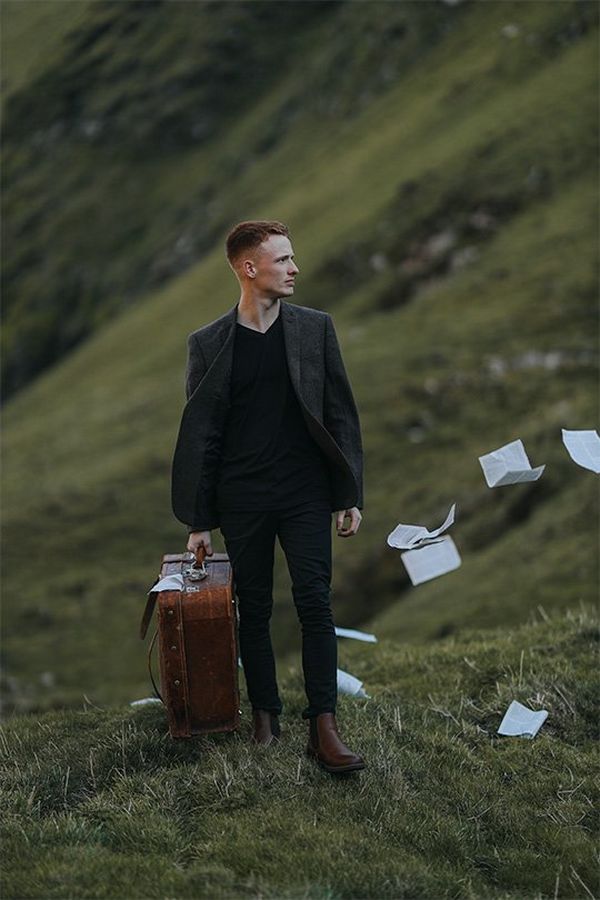 Was everything shot using ambient light, or did you use any artificial light? Did you use reflectors/diffusers?
"I use no artificial light at all in my shoots, and no reflectors/diffusers either. I like to keep everything as true to the scene as possible, and I like to think I can handle natural light quite well. I know what makes a flattering portrait (shade on sunny days!) and how to use walls and structures as natural reflectors for my portraits."
How did the two shoots differ?
"I'd say the main difference between the two shoots was my confidence with the Canon EOS R and the Canon RF 85mm F1.2L USM lens. On the first shoot, I was a little unsure of their capabilities, because it was my first time with them – but I was so impressed. I kept my concepts and setups quite safe and relied more on having an experienced model, Sophia, and natural beauty Immy.
"I wanted to challenge myself by using entirely real people on the second shoot, and using different times of the day (like the low light) really helped me push the images more."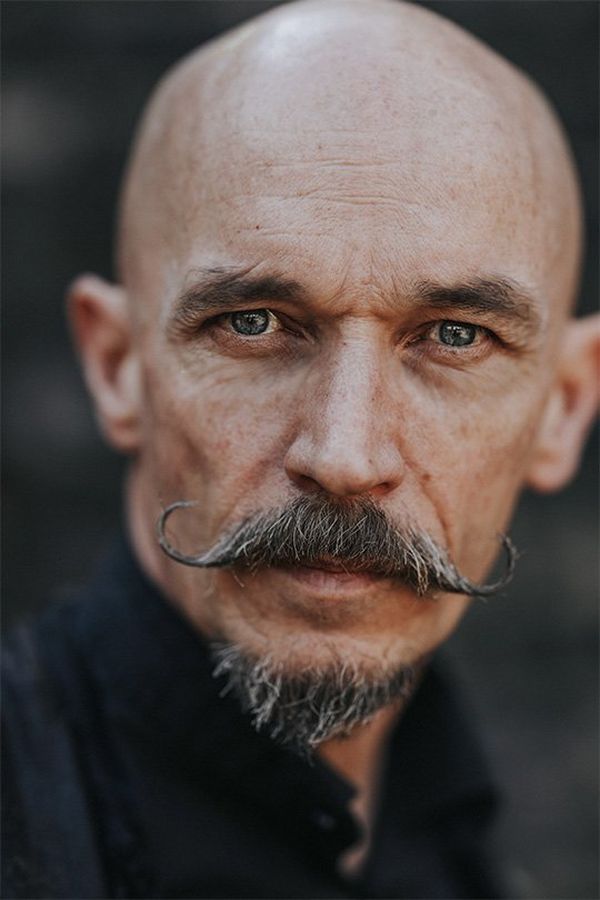 How did you choose your models for the shoots?
"I chose Sophia and Immy initially because of their freckles. I really wanted to see how this lens would photograph beautiful details like that, and I think freckles make a face so interesting. Sophia is a model who I've worked with before, but Immy is a photography student who came on one of my workshops.
"I chose Harrison because he also has freckles, as well as a really beautiful gaze that I really loved to capture. Baldini has the most brilliant eyes and moustache – he really fitted the character I was looking for from my 'older' casting. And finally, Oliver is Immy's brother. I thought he had a really symmetrical face when I met him on Immy's shoot.
"It's so important to me not to rely on professional models, because sometimes I think that being over-practiced can distract from the true character of a person. I didn't want to make this shoot about generically pretty portraits of pretty models, more about capturing stories with real people."
Which features on the Canon RF 85mm F1.2L USM lens and the Canon EOS R stood out for you?
"The eye-tracking feature on the Canon EOS R is a total godsend. Barely any of my shots came back soft with the Canon RF 85mm f/1.2L USM lens, let alone out of focus – even with movement!
"Personally, I'm a sucker for wide-aperture lenses. I love something that can drop to f/1.2 – the creaminess and the bokeh are unreal, and something you'll just never achieve with an f/4 lens. I definitely think the Canon RF 85mm F1.2L USM lens was made for portraits – personally, I love the close-up ones so much, but it worked brilliantly for full length shots as well."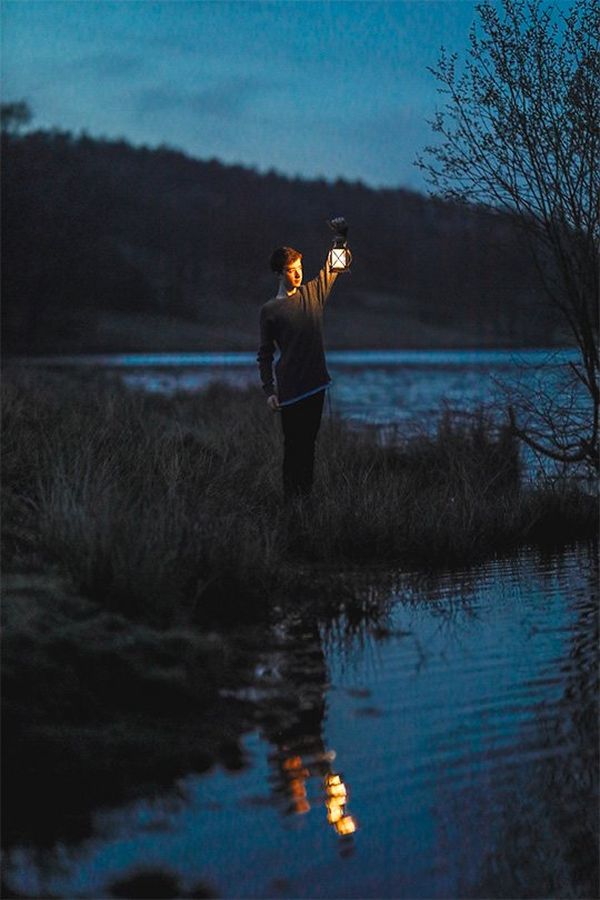 What post-production work did you do on the images?
"I tend to manipulate quite heavily in my usual work, but these images were a little different. I've added in lots of pages flying in Oliver's portrait, like I'd normally do, but other than that, these photos are almost exactly left how they were shot in-camera.
"Retouch-wise, I did the usual – lessen any under-eye bags, take out any spots or anything non-permanent that might be lurking, but that's all that was really necessary. The tones and colouring I did with my usual presets."
Finally, are you happy with the shots? Did you achieve what you set out to do?
"I'm very happy with how they came out. I'm amazed at the pin-sharp focus, and I think they're some of the best-quality images I've ever produced at such a wide aperture. I would have loved to see what I could achieve without battling against the bright sun on both days, but I think the Canon RF 85mm F1.2L USM lens and Canon EOS R handled all conditions very well."