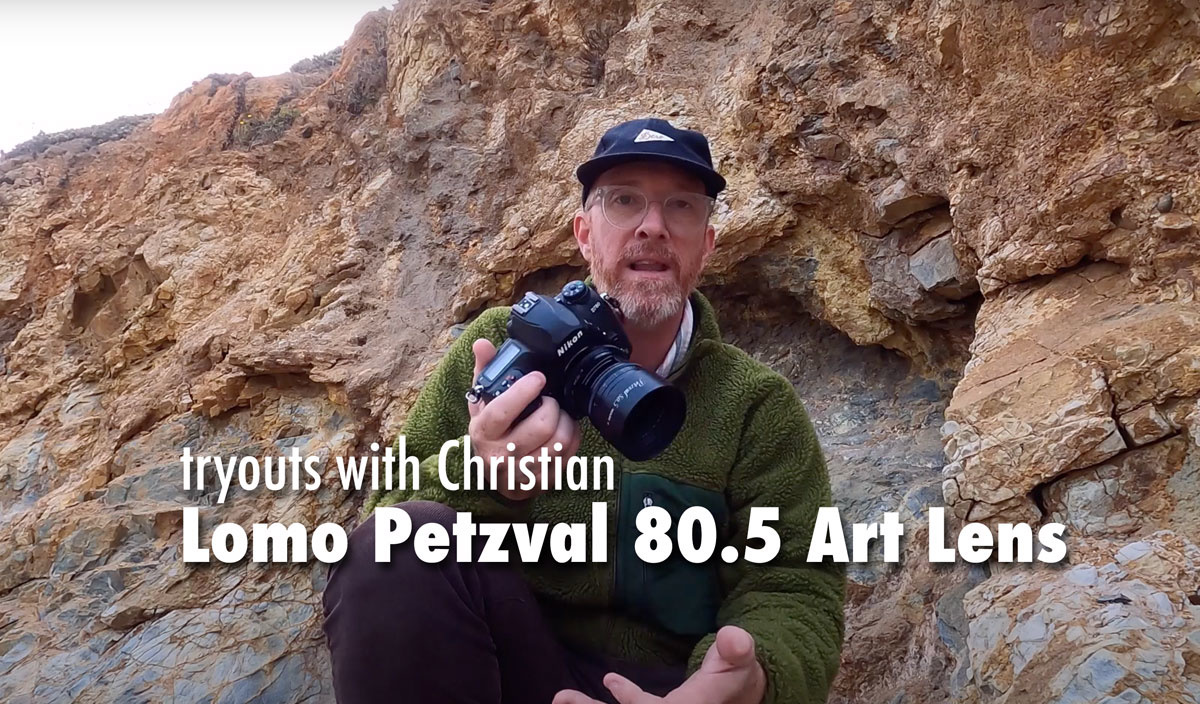 TESTED: The Petzval 80.5 - An Analog Vibe that Frees Creativity
Christian is back and put this lens through the tryouts.
Christian was amped to shoot with this lens and to share what he got. From the beginning when he first received the lens, to the end with his finished images, Christian shares his journey with this fascinating and fun lens. The verdict: This lens ups the fun factor of photography. And who doesn't love having more fun?
First, a tidbit on the lens.
This Art Lens has been designed for (d)SLR photographers and filmmakers alike. Sporting a new helicoid focusing mechanism and a stopless aperture diaphragm as well as a Waterhouse Aperture System, this lens will be available for Canon EF and Nikon F Mounts for $449. The New Petzval 80.5 MKII is also accessible in an Advanced Bokeh Control Edition for $549. Sporting a black anodized aluminum construction, the New Advanced Bokeh Control Edition sports a Bokeh Control Ring, to adjust the swirl over 7 levels. We're expecting stock of both versions soon and we're currently accepting preorders.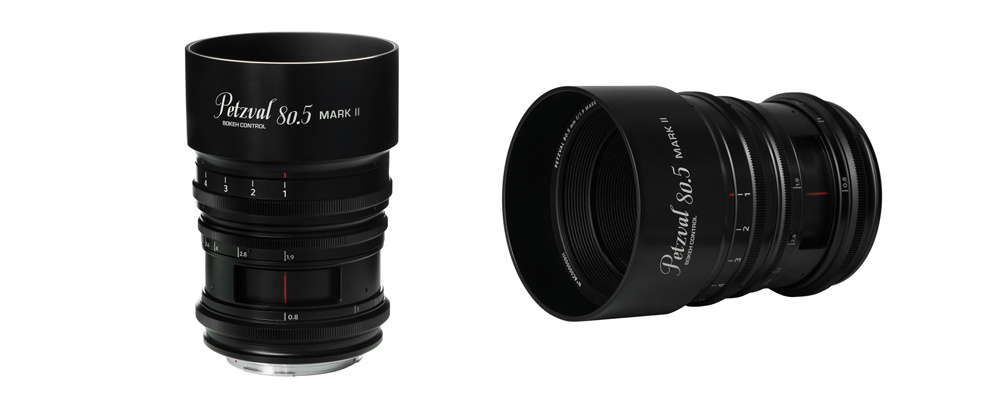 From the mail to Christian's hands - A detailed unboxing.
The packaging & presentation attest to the quality of this lens. And boy this lens is unique, in a very good way.
How about a wee bit more about the lens?
A Watercolor Bokeh: The unique Petzval optic design renders photos with a totally different optical effect. It provides velvety watercolor Bokeh when shot wide open. When stopped down to smaller apertures, the lens displays extreme sharpness across the frame.
Seven Levels of Swirl: Rather than changing the aperture to modify the Bokeh effect, The New Petzval 80.5 mm f/1.9 MKII Advanced Bokeh Control Edition features a Bokeh Control ring, allowing you to adjust the amount of swirl over 7 levels, for even greater experimentation.
Christian updates us from the field!
Christian paired the Petzval with his Nikon D780 and took it to the Pescadero State Beach area. While there, he played with the new Petzval in the wetlands to the East as well as the coastline to the west. Here, he provides an update on his time with the lens.
We caught up with Christian to ask a few of our burning questions…
LGP: You mentioned in your field update that the lens has a cool analog vibe with your digital camera and that you were having some freeing ideas around how to use it. That's super exciting, can you tell us more about that?
Christian: Sure thing! So when I shoot on my digital bodies I use primarily digital lenses and interface with a lot of "intelligence" as far as how the lenses communicate with the bodies. For example the lenses don't have a physical aperture ring, and they have an ability to auto focus. This makes the feeling of shooting with them have a particular type of experience, but with this lens, the manual focus ring and aperture ring really create a more exciting feeling that is like the best of both worlds, those being digital and analog. I also think this might just be a feeling of freshness, but hey I will take it! I love when the tools create a sense of excitement. I love shooting film but there is a patience practice that comes with that format and a bit more of a thoughtful approach to taking each shot, but using this more analog piece paired with the rapid feedback and freedom of the shooting experience with a digital body was giving me the space to really cut loose and experiment.
LGP: It seems that this lens made you think in different ways regarding composition and your subjects, etc. What did you like most about this, and what was the learning curve like?  
Christian: This is true and it mostly has to do with the effect this lens produces when shooting wide open. The center of the lens is very sharp when you hit focus correctly but it is really best in the center and focus fall off is pretty abrupt. It's a pleasing bokeh in my opinion but it would not work well to have a subject not dead center if your goal is to have that subject sharp. You can stop down and get that focus area to broaden but I tend to shoot more on the open end of things due to the fact I mostly shoot portraits. The best part of this in my opinion is it really magnified how I saw my subject relative to all the other visual content in my images. It put viewer focus where I wanted it and not where I did not.  The curve was shallow and I got oriented to it in an afternoon of shooting. My time with the lens was somewhat short and I could have done a bit more experimenting and really honed my skills in a short amount of time, I'm sure.
LGP: Your photos are absolutely beautiful. Is there anything about your finished portraits that could only be accomplished when using the Petzval? Can you also tell us more about your resulting photographs - was there a lot of trial and error? Are these shots with a wide open aperture? Does the lens allow you to be as creative as you want to be?
Christian: Hey thanks so much I super appreciate that! I feel like the effect that the Petzval gave is unique and especially that swirl in the bokeh, it would become a signature look if you really generated lots of content using the lens, and this was the lens minus the bokeh swirl effect ring, I think the ability to manipulate that effect would be pretty killer! The shots I got were from an outing to the coast with my kids and I really just tried to shoot a variety of stuff to get a sense of how the lens would perform across the board. I was pleased with what I got but being a portrait photographer I really liked the effect that fast fall off produced in that department. I did light editing in Lightroom as well. I mostly shot wide open because the day was overcast and allowed me to do that, not a lot of trial and error probably because I still shoot lots of film with analog tools. I will say the fall off is somewhat limiting in my opinion, the lens definitely got some creative juices flowing but it would be a lens I would bust out when I really wanted that specific type of look. It wouldn't work every time for everything for me.
LGP: If there's one question you think we should ask you about your time with this lens, what would that question be - as well as your answer?
Christian: Hhhmmmmm? Oh I know build quality, so like "How did you feel about the build quality of this lens?" Then I would say, I was really impressed with the build of the lens and the presentation was also very impressive. It is very much an art piece that is also a light lens for use in the field. Smooth movements and all metal build was a treat! I have never used a Lomography lens before but this experience has definitely put this company on my radar for assets other than just amazing film stocks and fun cameras.
Look at what Christian made!
Absolutely stunning portraits and more. Checkout that swirly bokeh! How the sharpness where Christian placed his focus? Dreamy and stunning.