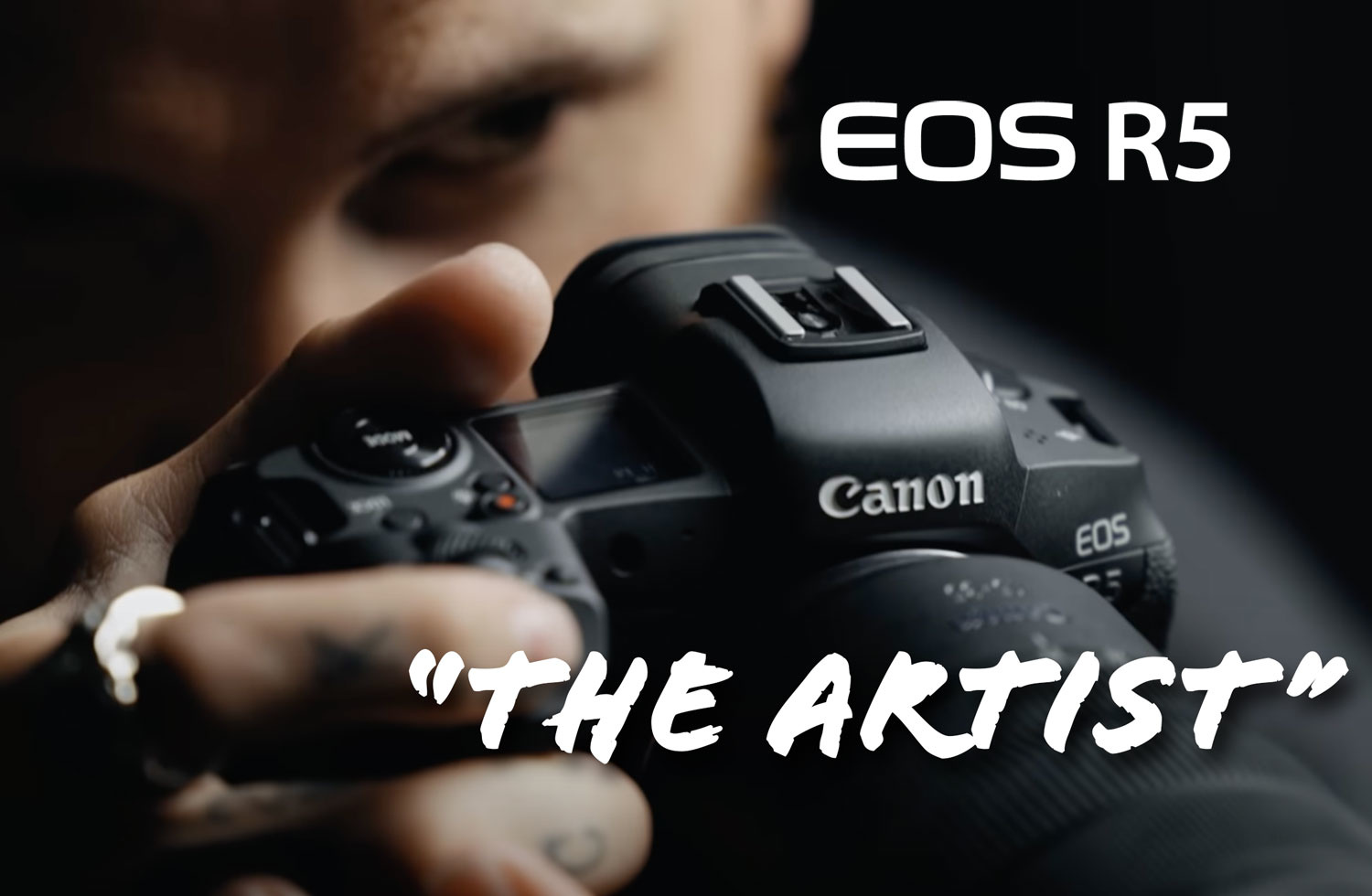 A Short Film Shot with the Canon EOS R5
The Artist
A short film by Canon Ambassador Peter McKinnon, The Artist is not only beautifully done, it was shot using the full-frame mirrorless EOS R5 camera. The R5 provided him with the size, speed and features needed to capture impressive footage even in challenging conditions. Absolutely worth a watch...and a listen.
The Canon EOS R5
Whatever you shoot, however you shoot it, the EOS R5 will let you be creative in ways you simply couldn't before. Capture sensational 45 megapixel photos at up to 20 frames per second, or flick a switch for cinematic 12 bit 8K RAW video using the entire width of the camera's sensor. Advanced AF is programmed using deep-learning artificial intelligence, while in-body image stabilisation works in concert with a lens's own IS to provide up to 8 stops* of protection against camera shake.
Learn More & Place Your Order
Full R5 camera description & feature overview. (As of this post, we have the R5 In Stock! Please note that due to high demand and supply chain challenges, this camera is hard to find. So if you see it as a backorder item, we'll accept a backorder as stock is coming to the store on an ongoing basis.) 
Blog Review: A Real Life Experience with the R5 (Jen, the owner of Looking Glass, spent a day with the Canon EOS R5 and found LOTS to love about it. We had a fun chat with her regarding her experience of the R5. Below we share a few thoughts from Jen that we hope you'll find useful.
At Looking Glass, We're Your Partner & Educator in Photography
Whatever you shoot, however you shoot it, the Canon EOS R mirrorless camera system will let you be creative in ways you simply couldn't before. If you're wondering how - come by our Berkeley showroom and we'll fill you in on the details, specific to your needs and hopes. It's the Looking Glass difference: We listen and get the right gear for your style, in your hands. > Contact Us