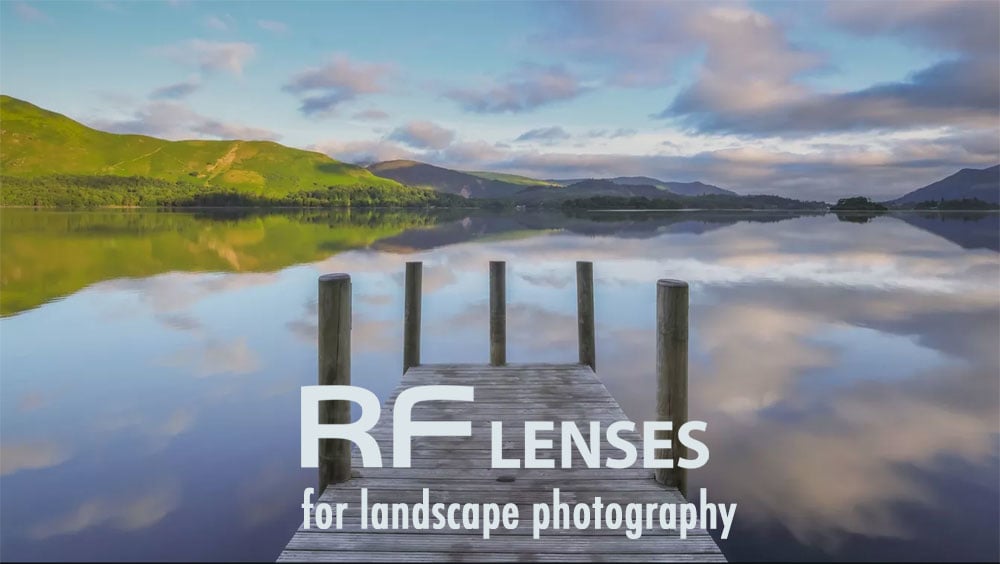 Canon RF Lenses: Best Budget-Friendly Options for Landscape Photography
LANDSCAPE PHOTOGRAPHY
From wide, expansive vistas to scenic details in close-up, there's a cost-effective prime or zoom lens to suit every landscape scenario.
Sweeping landscape vistas can be breathtakingly beautiful. However, they often lose something in the translation between what the eye can see and what's captured in-camera. There are two main reasons for this. Firstly, human vision has a horizontal viewing angle of around 210°. By contrast, a 24-105mm standard zoom lens on a full-frame camera can only stretch to 74°. Secondly, your eyes naturally give you a 3D view of any landscape, whereas a photographic image is two-dimensional.
The good news is that, with the right choice of lens and correct photographic technique, you can easily compensate for both these issues. Even better, Canon offers a range of budget-friendly prime and zoom lenses that deliver excellent performance and image quality. Let's take a closer look, starting with how your camera affects your lens choice.
APS-C vs full-frame for landscape photography

The camera you use for shooting landscapes will effect the lens choices you make, so first of all let's have a look at the differences between full-frame and APS-C cameras for landscape photography. For any given megapixel count, full-frame cameras have larger 'photosites' that equate to individual pixels. With full-frame cameras such as the Canon EOS R6, you can expect greater dynamic range for retaining detail in bright highlights and dark shadows. Another bonus is a reduction in image noise, along with greater retention of fine detail if you need to increase your ISO setting under low-lighting conditions.

For their part, APS-C cameras such as the Canon EOS R10 have a 1.6x crop factor which, for any 'effective' vs actual focal length, gives a greater depth of field. This can be useful for keeping foreground and background areas equally sharp in landscape images. A good tip for extending the depth of field with any camera is focusing on a point about a third of the way into the area of the landscape that's covered by the image frame. The Canon Photo Companion app includes a depth of field and hyperfocal distance calculator that can help you to ensure more of your frame stays sharp.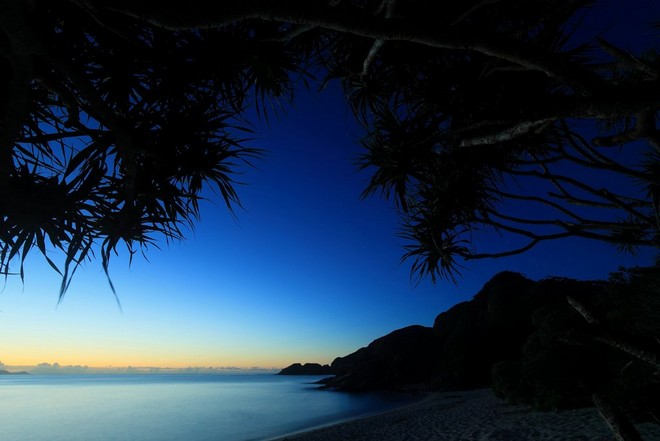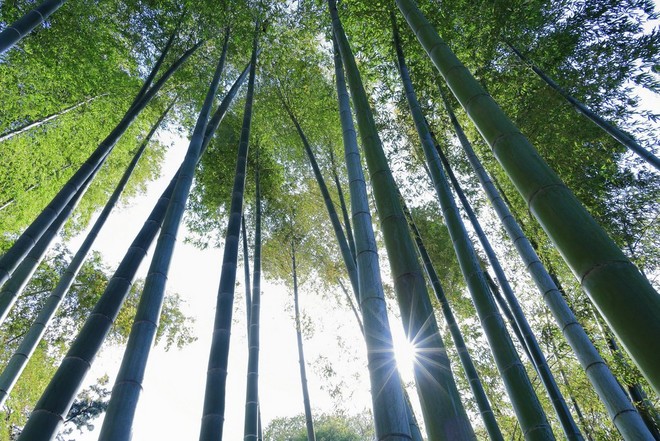 What type of lens is best for landscape shots?
For classic expansive landscape images that capture a broad sweep of the vista, big dramatic skies and reflections in lakes, you'll need a wide-angle lens, which enables you to fit more in the frame to create interest and drama.

Wide-angle lenses aren't the only choice for shooting landscapes, though. Sometimes it pays to be selective and frame your composition around a relatively small area. A standard zoom such as the Canon RF 24-105mm F4 can be all you need in these situations. At the short end of its very versatile zoom range, you'll still be able to fit in quite a lot of the landscape.

It can be hard to choose between a zoom or prime lens for shooting landscapes. Both have a lot to offer. When shooting landscapes, anything from walls, fences and hedges to cliff edges, rivers and lakes can block your path, and tricky terrain can stop you in your tracks. The ability to compensate for a compromised shooting position with a simple twist of a zoom ring can be invaluable.

Like most things, however, 'zoom vs prime' isn't a one-sided argument. Many professional landscape photographers prefer shooting with prime lenses. The fixed focal length can really help you to focus on composition, moving around to get the perfect placement where foreground, mid-ground and background elements work best together. Changing position more often also gives you the bonus of discovering new views to shoot and different ways to shoot them.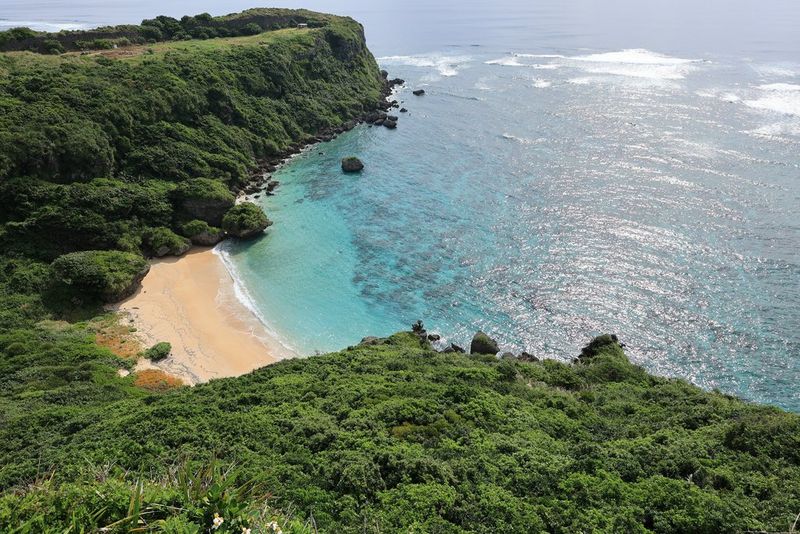 Size and weight is important when choosing a landscape lens. All of the options in this guide have an impressively compact and lightweight design. You can head off for a day's landscape shooting with a camera body and just one or two of these lenses in a small bag, and not feel weighed down.

Another thing that helps keep the weight down is that you won't need a tripod, often seen as essential in conventional landscape photography. Most of our featured lenses include highly effective optical IS, the performance of which is boosted even further when it's working in conjunction with the IBIS in cameras such as the Canon EOS R6. You'll find you can shoot handheld even in the 'blue hour' of twilight and still get consistently sharp shots. 
Best beginner lens for landscape photography: Canon RF 24-105mm F4-7.1 IS STM
From epic vistas to tiny details and everything in between, an all-purpose option such as the Canon RF 24-105mm F4-7.1 IS STM will allow you to see the whole story. It has wide-angle potential at its shortest focal length. At standard focal lengths of around 35-50mm, you'll get a very natural perspective that gives a good feel for the space, distance and relationship between foreground and background areas. Towards the long end of the zoom range, telephoto focal lengths have the effect of compressing perspective, making foreground and background areas appear closer together. It's the opposite of the effect you get with a wide-angle lens, and can make for an interesting, alternative twist on creative landscape photography.
Best entry-level wide-angle lens for landscapes: Canon RF 16mm F2.8 STM
Moving to the ultra-wide Canon RF 16mm F2.8 STM gives you a whole new view on landscapes, as shooting at 16mm increases the viewing angle from 84° to just over 108°, which is a massive difference in practice.

The expansive viewing angle works wonders for landscape photography and in-camera correction delivers distortion-free results. It also offers a useful 25.6mm effective focal length when used with the APS-C-format Canon EOS R10.

Wide-angle lenses can capture vast landscapes, but they also exaggerate the perspective effect, with everything apart from close foreground areas appearing to rapidly recede into the distance. To give a 3D look to wide-angle landscape images, it often works best to pick out some objects of interest in the foreground that will help lead the viewer's eye into the frame.
Most versatile wide-angle zoom lens for landscapes: Canon RF 15-30mm F4.5-6.3 IS STM
There's no beating a wide-angle zoom lens such as the Canon RF 15-30mm F4.5-6.3 IS STM for versatility on a full-frame mirrorless camera. Unlike many wide-angle zooms, this lens is refreshingly compact and lightweight, weighing just 390g, and it delivers a perfect range of focal lengths for landscape photography. As well as giving you an astonishingly wide maximum viewing angle, it has a 0.52x macro capability for close-ups and 5.5-stops of IS that ensures sharp handheld shots even in low light.

For APS-C DSLRs, the Canon EF-S 10-22mm f/3.5-4.5 USM is a similarly perfect fit, and if you're new to mirrorless, you can still use this lens on cameras such as the Canon EOS R10 via a Canon Mount Adapter EF-EOS R.
Prime lenses for creative landscape photography: Canon RF 24mm F1.8 MACRO IS STM and Canon RF 35mm F1.8 MACRO IS STM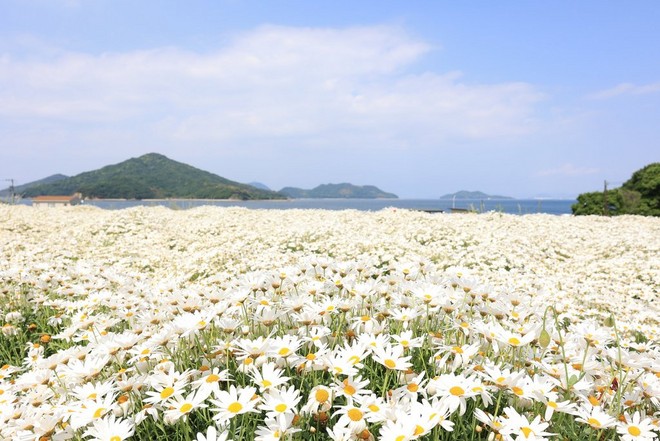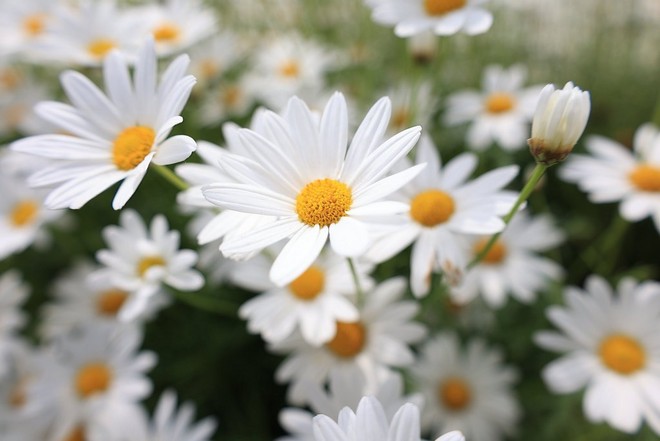 The Canon RF 24mm F1.8 MACRO IS STM combines a useful viewing angle with a fast f/1.8 aperture. This can help to retain fast shutter speeds even under low lighting if you want to freeze the motion of foliage and other landscape elements that are blowing around in the breeze.

The fast aperture also combines well with the lens's really short minimum focus distance to give a tight depth of field. This can be great for shooting small objects of interest within a landscape setting and isolating them against a blurred background, while still retaining all the beautiful colours of nature within the overall scene.

For a more moderate viewing angle with the same advantages, look no further than the Canon RF 35mm F1.8 MACRO IS STM. Offering an entirely natural perspective in landscape shooting, it is particularly effective for extreme close-ups when shooting handheld, as you can take advantage of the lens's 0.5x macro magnification factor. The fast f/1.8 aperture also gives you a tight depth of field for close-ups so you can effectively blur the background.
The spectacular beauty and drama of a wonderful landscape has a huge amount to offer any photographer. With the right Canon camera and lenses, you'll be able to capture it in all its glory.
Written by Matthew Richards