Expressive imagery that emphasises the subject
Cutting-edge technology for vloggers
Working with the ZV-E1's 12.1MP full-frame sensor, the latest BIONZ XR™ engine provides high-speed processing to support 4K 60p, 120p upgradable recording, while an AI processing unit improves subject-recognition capabilities for advanced vlogging applications.
Full-frame, back-illuminated CMOS Exmor R™ sensor
The ZV-E1 is Sony's first dedicated vlog camera with a 12.1MP back-illuminated 35mm CMOS image sensor, delivering 15+ stops of latitude, low noise, high sensitivity, and gorgeous full-frame bokeh.
BIONZ XR image processing engine
With up to 8x more processing power, the new BIONZ XR image processing engine boosts high sensitivity, precise gradation rendering and colour reproduction, and low-noise performance.
AI processing unit
The ZV-E1 is equipped with an AI processing unit specifically dedicated to processing significant amounts of data to enable wider and more accurate subject recognition
Sony's E-mount system
Vary your imagery with different lenses
Because it features Sony's E-mount system, the ZV-E1 can be used with all E-mount lenses, including the superlative G Master series with its stunning resolution and world-class bokeh. A choice of focal lengths ranging from 12mm to 1200 mm gives users outstanding creative control.
Intuitive Cinematic Vlog Setting
Create memorable imagery with S-Cinetone™ and other settings
By using Cinematic Vlog Setting and choosing a Look and Mood, you can create cinematic vlog footage that matches the scene and your creative intent. The overall cinematic feel is further enhanced by the use of a 24fps frame rate and the widescreen Cinemascope aspect ratio (2.35:1) with black bands above and below the image.
Rely on stable camera work
5-axis in-body image stabilisation, Dynamic active Mode and Framing Stabilizer
A compact, precision stabilisation unit and gyro sensors plus optimised algorithms achieve up to 5.0-step stabilisation. Dynamic active Mode further improves stability by up to 30% compared to previously, while the Framing Stabilizer automatically maintains the subject's position in the frame, using Dynamic active Mode and AI-based subject recognition.
AI-based Auto Framing for movies
Automatically adjust the framing to highlight your main subject
Using AI-based subject recognition technology, the Auto Framing feature automatically crops the frame to keep the subject in a prominent position when shooting movies. Even though the camera is mounted on a tripod, framing is continually adjusted so that recorded footage looks like the subject was being followed by an experienced camera operator.
Real-time Recognition AF
Human pose estimation using a skeleton-based model
With its innovative AI processing unit, the ZV-E1 uses subject form data to accurately recognise movement, providing an improvement of approx. 60% in human eye recognition. Human pose estimation technology recognises body and head position, so you can even track a subject facing away from the camera or wearing a mask.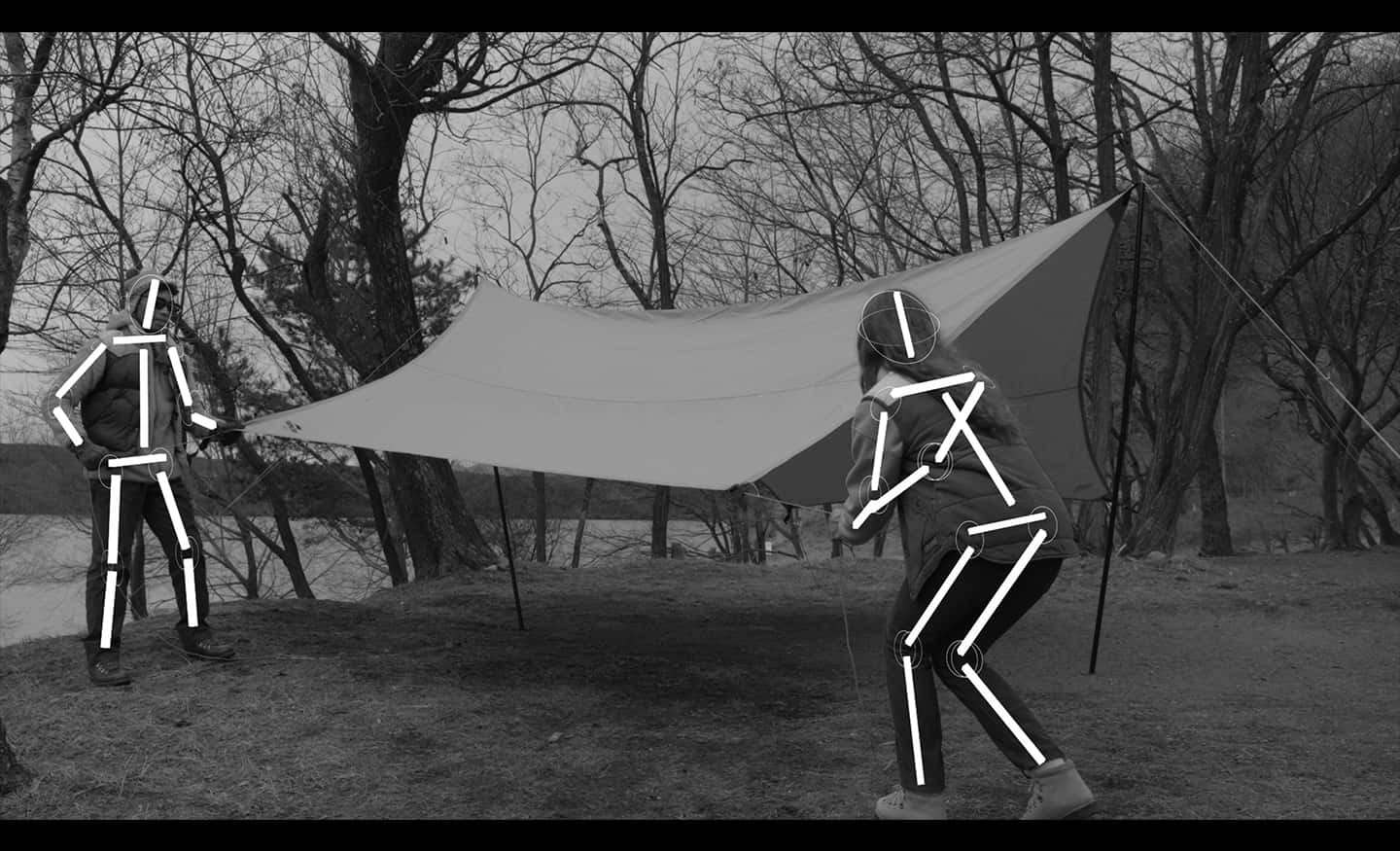 Slow and Quick Motion
Capture action in superhuman detail
When directly replaying movies in slow or quick motion in S&Q mode while using the XAVC S-I format at 60p, a maximum bit rate of 600 Mbps (4:2:2 10-bit, H.264, All-I) delivers outstanding image quality. When using the XAVC S format, up to 10x slow motion with Full HD resolution is possible at 240 fps (24p recording), providing fresh perspectives on dynamic sports and other types of action.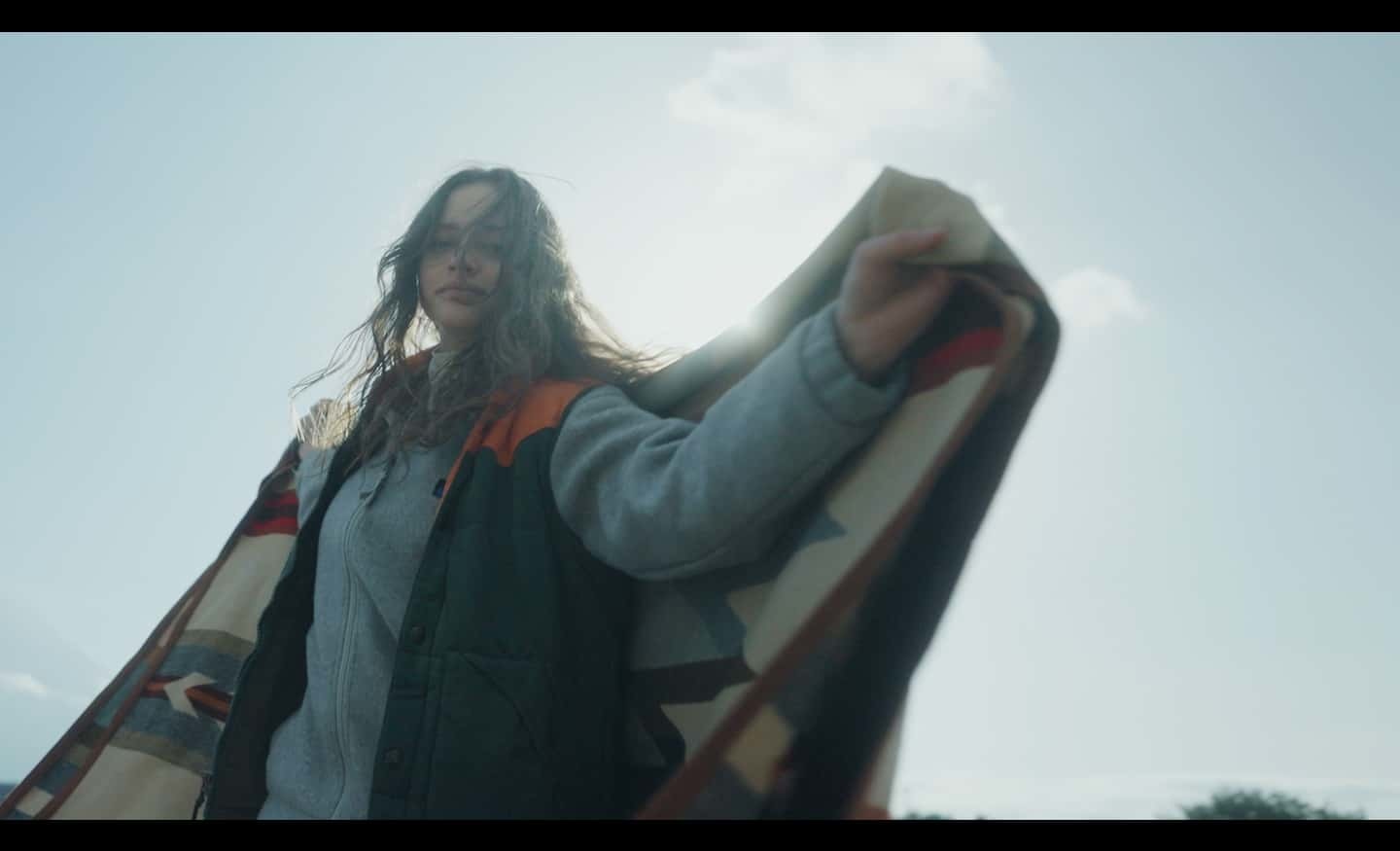 Creative zoom control
The zoom lever on top of the grip controls compatible powered zoom lenses and also enables Clear Image Zoom for unpowered zoom and prime lenses, which can reduce the number of lenses required for a shoot.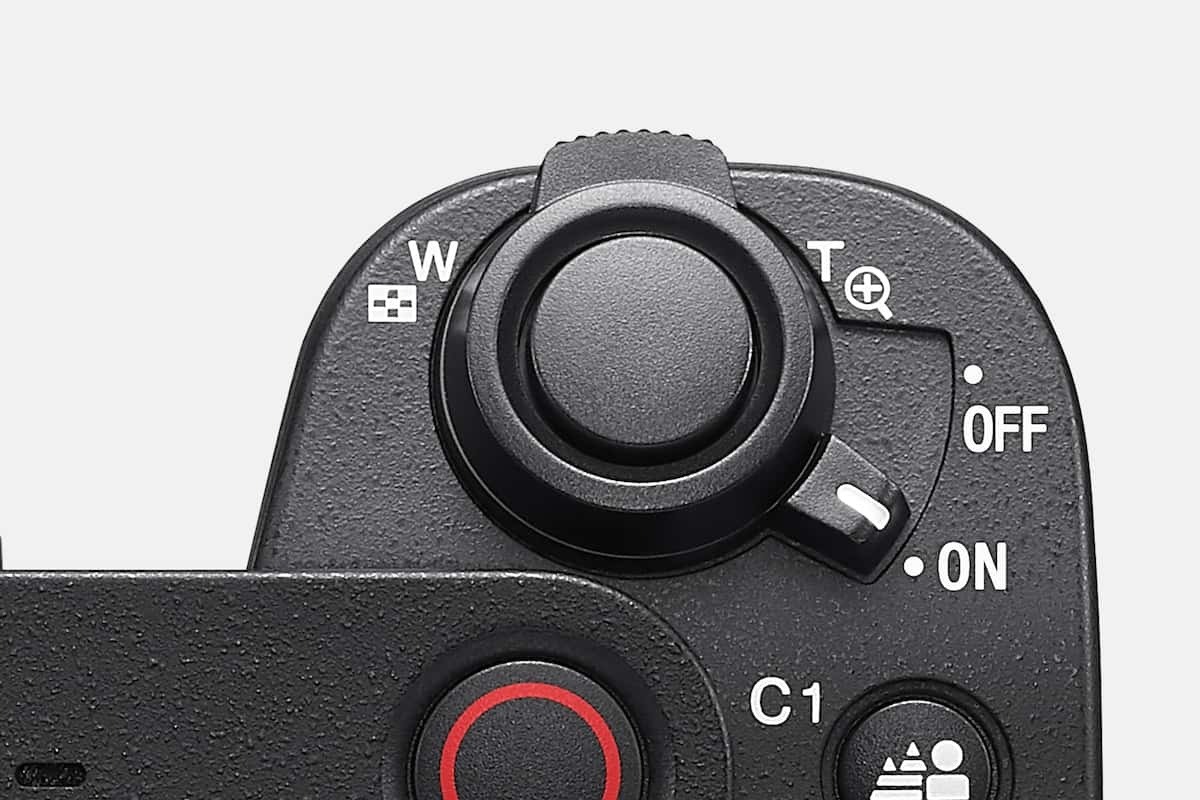 Record your main subject's voice clearly, whatever the setting
The Intelligent 3 Capsule Microphone captures clear audio, including the voice of your main subject. Depending on your shoot, you can set the microphone's directivity to Front, Rear, All Directions or Auto.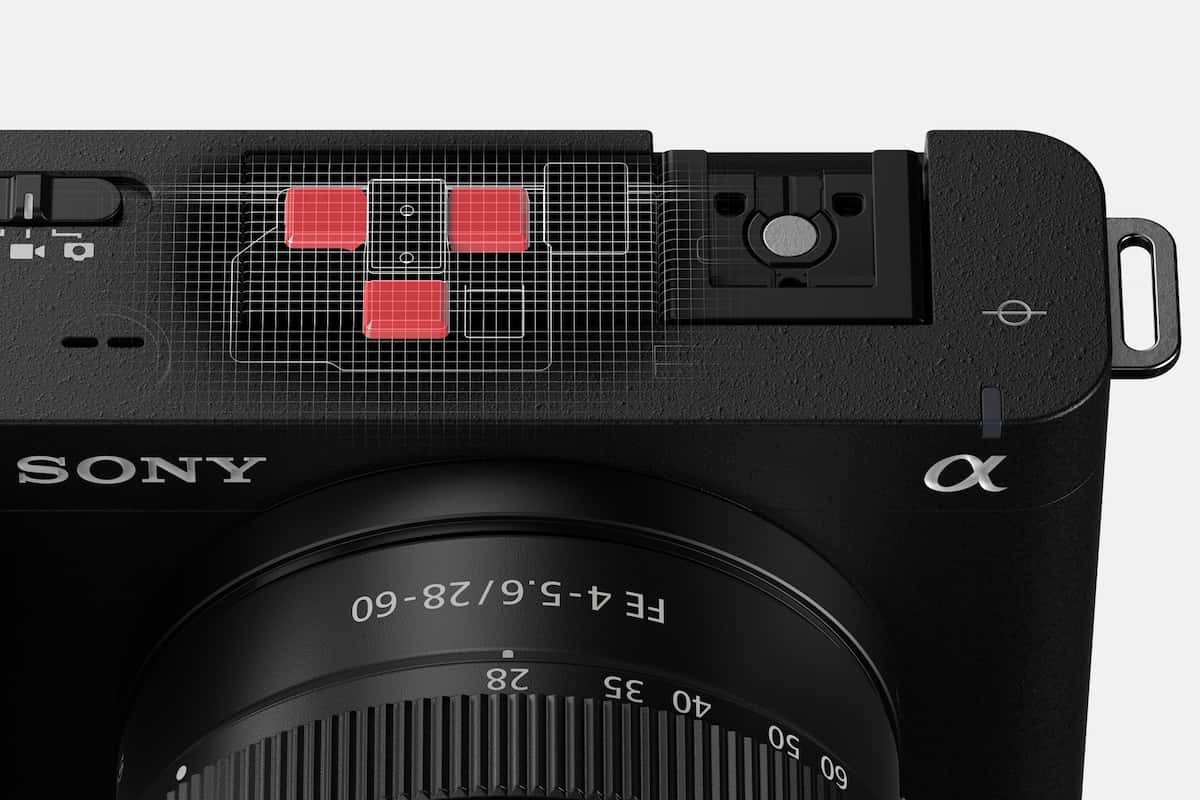 Details Make the Difference
10-bit 4:2:2 in-camera recording
The ZV-E1 can record 10-bit 4:2:2 video internally when using Long GOP or All Intra compression, making it possible to grade for fuller, more natural gradations while generally providing greater editing freedom.
S-Gamut3.Cine/S-Log3 and S-Gamut3/S-Log3
S-Log3 offers enhanced reproduction of shadow to mid-tone (18% grey) gradations. Colour spaces include S-Gamut3, with even better colour reproduction than S-Gamut, and S-Gamut3.Cine, a colour space that has been designed to provide a look similar to scanned cinema film.
Import and use custom LUT files
User LUT files (.cube format) can be imported and assigned to picture profiles to create a specific look. The look is recorded in-camera, so colour correction in post processing can be minimised or eliminated.
Flexible ISO for greater exposure setting freedom
Flexible ISO is an S-Log3 shooting mode that allows ISO sensitivity to change according to the brightness of the scene, while aperture and shutter speed are set manually. ISO can be set to AUTO or manually set between 640 and 102400 (160 and 409600 in expanded ISO mode) as required for optimum exposure.
Compact and lightweight with intuitive control
The world's smallest, lightest, full-frame interchangeable lens vlog camera
The ZV-E1 is the world's most compact, lightweight vlog camera with a full-frame CMOS sensor and lens interchangeablity, making it ideal not only for handheld shooting, but also for gimbal or drone mounting.
Accessible controls
The side-opening vari-angle LCD screen and the positioning of the Still/Movie/S&Q selector, REC button and other controls make it easy to shoot selfies and vlogs.
Intuitive touch operations
Swiping the left or right edge of the monitor display reveals touch function icons at the top that control the shooting mode, Cinematic Vlog Setting, and more. Additionally, the function (Fn) menu can be displayed by swiping up on the monitor. Other refinements include exposure compensation and white balance touch-control icons that have been added to the existing F-stop, shutter speed, and ISO icons at the bottom of the monitor display.
Z-series battery and optimised power performance
Drawing on Sony's high-capacity Z battery, the ZV-E1's new image processing engine, image sensor, and related circuitry have been designed for optimal power economy under all shooting conditions.
Dust-and moisture-resistant design
The ZV-E1 offers outstanding resistance to dust and moisture in challenging outdoor conditions, with sealing around all buttons and dials as well as a tongue-and-groove structure for all body seams.
Convenient features for confident shooting
Shoot with confidence while the ZV-E1 assists with a range of helpful features, including a recording lamp on the front of the camera, a self-timer for movies, and a prominent recording indicator on the monitor.
Accessories to support your shooting needs
A wide variety of accessories are available to support vloggers during shoots, from high-quality external microphones to an easy-to-handle grip for smooth, one-handed operation.
Connect and Share
Easy and stable smartphone connectivity
Connection stability when transferring images from the camera to the Creators' App on a smartphone has been greatly improved, with stable transfers continuing in the background. Shot Marks help make uploading clips easier and more efficient.
Stream top-quality live content
Connected to a personal computer or smartphone via USB, the ZV-E1 can function as a high-quality webcam for live events or online meetings. Take advantage of narrow depth of field, stunning bokeh and advanced AF to create unique imagery.