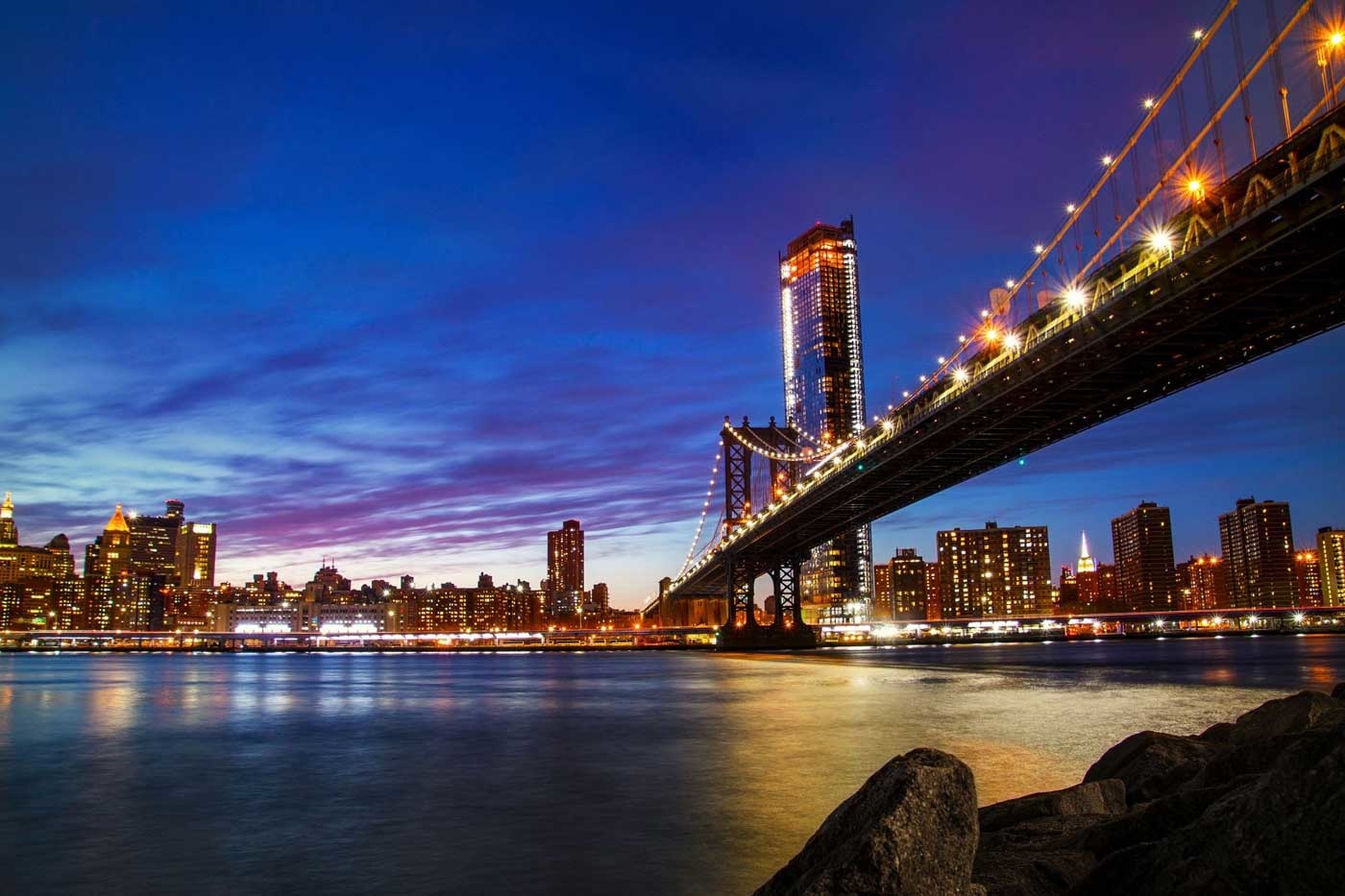 City Travel Photography Tips
Tips & Images by Philip Ruopp


For a long time I thought that you needed a backpack full of fixed focal prime lenses or at least an expensive trio of zoom lenses to cover all focal lengths on your travels. Over time I realized that you can save yourself all the hassle of changing lenses if you have a high quality all-in-one zoom. It makes the camera and lens combination very light and compact. You're also not constantly switching back and forth and have all the freedom in every conceivable situation. The 18-400mm F/3.5-6.3 Di II VC HLD has excellent image quality as well as an enormous 22.2x zoom factor, making it ideally suited for city photography. In the end, as always, it all comes down to the right choice of subjects. So here are my 10 top tips for city travel photography.

Tip #1 - Getting your travel companion in the shotThe human factor in pictures should not be underestimated. Including a person in your shots adds emotion to the image and makes the viewer feel like they are experiencing the place themselves. This can be further enhanced by making the person in the picture anonymous. That is, by making them very small or photographing them from behind. Adding a human element to the photos also helps to tell a story. Pictures have a much stronger impact when people are in them. You can completely change the story of a particular photo depending on the way you include the person.



18mm, f/4.0, 1/30 sec., ISO 250




21mm, f/4.0, 1/320 sec., ISO 100


Tip #2 - Content is king
When you travel to a big city for the very first time, you usually have the problem of being overwhelmed by everything around you. You don't know what to shoot first and then you shoot randomly because you are afraid to miss a good picture. It helps to have a few subjects in mind that you can shoot in a series. I was fascinated from the first second by all the neon signs and then had the idea to create a series from it. Admittedly, with such a concrete focus, you might miss one or two exciting images. But with a continuous beautiful series you will be sufficiently rewarded in the end.



65mm, f/4.8, 1/50 sec., ISO 500


Tip #3 - Walk and do without public transportation
Most subjects arise very spontaneously when you discover things that trigger the visual eye. The finding of these motifs can only take place if you give the location the opportunity to unfold. But that doesn't work if you spend most of your time in the bus, the cab or the subway, just to get from one sight to the next. Granted, the distances are often very long and you easily have to cover 10 miles a day on foot. But you should not see this as wasted time, but as the main setting for the really exciting shots.



18mm, f/4.5, 1/80 sec., ISO 250


Tip #4 - Bad weather is your friend
If the weather is bad, your own mood swings into the cellar. For photographers, however, bad weather is by no means a problem, but rather a welcome change and a great opportunity to shoot more dramatic images as well. Bad weather adds a lot of drama to both cities and landscapes and can completely change one and the same place from one day to the next. This results in hundreds of new subjects and opportunities.



38mm, f/5.6, 1/500 sec., ISO 250


Tip #5 - The early bird takes the picture
When you take a trip, one thing you often shy away from is getting up early. However, almost all people feel this way. If you can overcome this, you have a huge advantage over everyone else. You have all the crowded places to yourself and can shoot photos that actually seem impossible. For example this picture of the Brooklyn Bridge. Normally thousands of people cross the bridge at the same time and a nice picture on the bridge is impossible to make. But at 5 o'clock in the morning, when all the others once again pull their blankets over their heads, you have all the freedom in the world.



18mm, f/4.0, 1/200 sec., ISO 640


Tip #6 - Stay at least one hour longer
A popular spot for a picture of the Manhattan skyline is near the Brooklyn Bridge. About 60 photographers get ready with their tripod and camera just before sunset. The sun slowly disappears behind the skyscrapers of the city. About a minute after the sun disappears, 90% of the people get up, pack their things and leave the scene. This is a waste of a great opportunity. Because it's not until 20 minutes later that the sky gets really interesting. The colors change every minute and new impressions of the image are created. This continues for at least a full hour after sunset. So it is worth it to wait patiently and to shoot a picture again and again during this time. The results speak for themselves.



18mm, f/11, 15.0 sec., ISO 200


Tip #7 - Unique angles and focal lengths to capture iconic buildings
Everyone knows the pictures of typical sights and iconic buildings. One often tends to see these images as a template. But the challenge is always to find new perspectives and angles from which the subject has never been photographed before. For this purpose, it may be necessary to completely rethink. The search for new angles can be very tedious, but only in this way can you manage to reinterpret a subject that has already been photographed thousands of times.



220mm, f/6.0, 1/40 sec., ISO 250


Tip #8 - Use reflections
Reflections can help with one of those unusual angles. Whether in window panes or puddles, this tip turns everything on its head. The challenge here is undoubtedly to find the right angle for the reflection, because often the position of the puddle and the desired subject simply do not match. But where there is one puddle, there are several more. With a little patience, you can then find the right angle. If you photograph the reflection of a puddle, it is worthwhile to rotate the image by 180 degrees in post-processing. Another little tip: If you can see a part of the ground at the edge of the picture instead of just showing the reflection full frame, it gives the photo the final touch.



18mm, f/4.0, 1/800 sec., ISO 320




26mm, f/3.5, 1/800 sec., ISO 320


Tip #9 - Long exposure from the hand? This is how it works!
Often it is too exhausting to carry a tripod around the city. At the latest when it gets to be evening and you want to take a night shot you regret your decision. Sometimes it helps to put your camera on a wall and activate the self-timer (be sure to turn off VC if you use a tripod or a stable surface like a wall). But what if you need an angle for which you can't put the camera anywhere? Then the only option is to take photos hand-held. In order to do this as blur-free as possible, there is the following trick. Set your camera to continuous shooting mode and take between 5 and 10 pictures in this mode. The first 2 and the last 2 pictures are blurred because the greatest vibration occurs when the shutter release is pressed. In the middle of the series, however, you are very likely to find a sharp image without any motion blur. If you hold your breath and press your elbow on your hip at the same time, you can easily take a hand-held picture with an exposure time of up to 1 second (depending on the focal length).



65mm, f/4.8, 1/8 sec., ISO 800


Tip #10 - Night shots always in manual mode
In difficult lighting conditions such as extreme backlighting or night shots, it happens that the camera's built-in exposure measurement does not deliver the desired results. Therefore, it is recommended to expose in manual mode when taking night shots. A look at the histogram tells us where we are within the dynamic range. Depending on the ISO setting, it is advisable to overexpose a bit because then the noise is not so pronounced. Especially if you want to lighten the depths later on.


18mm, f/4.0, 1/4 sec., ISO 500