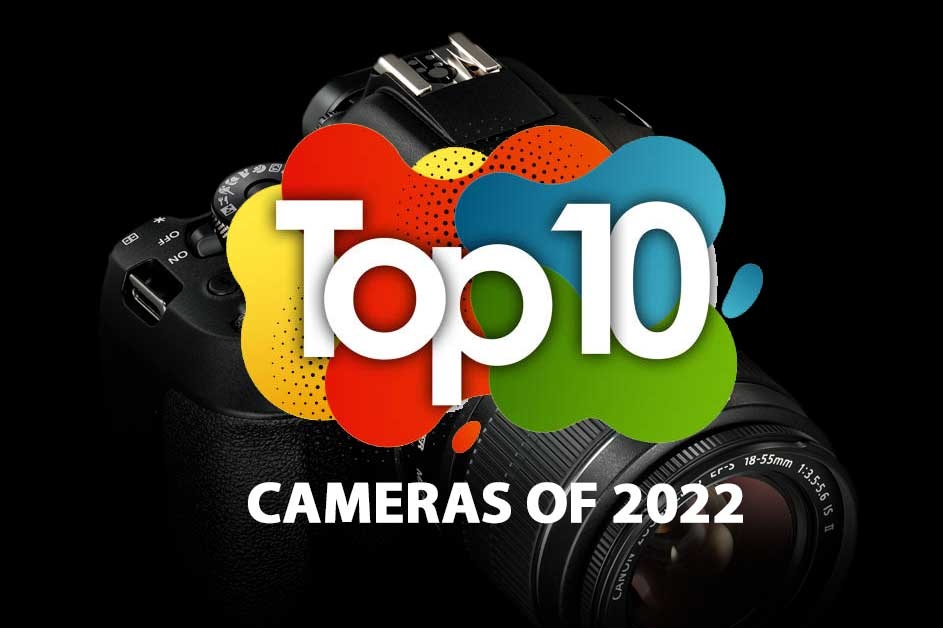 TOP 10: Most Popular Cameras of 2022 at Looking Glass
Hello and welcome to a Looking Glass Top 10! Here we run down the list of the "Top Ten Most Popular Cameras" as measured by the number sold in 2022 (Jan-Nov). There have been so many awesome new cameras lately, that we weren't entirely sure how this would net out. It was fun to see the year's results. So what do you think - any surprises in there for you? :-)
#10 - Canon EOS R7 Mirrorless Camera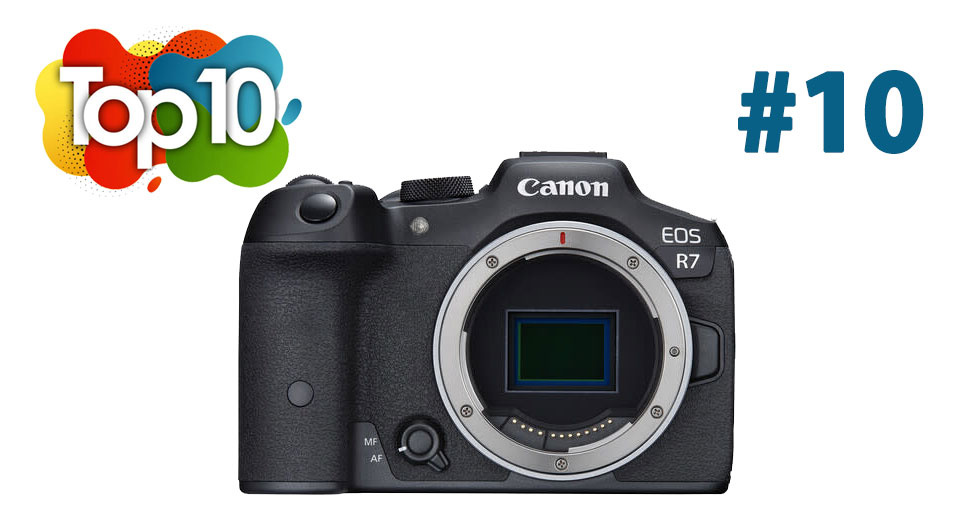 A very capable and full-featured all-rounder that's especially well-suited to capturing fast action, such as wildlife and sports photography. Of note, the R7 has a 32.5 megapixel APS-C sensor which has some advantages (read about them here). And check this out: The R7 has deep learning AI & subject recognition. This means that the R7 can recognize people, animals and vehicles and keep them in pin-sharp focus wherever they move in the frame. That's awesome stuff.
#9 - OM SYSTEM OM-1 Mirrorless Camera
The OM-1 shows what happens when a company takes full advantage of the micro 4/3 sensor size. The OM-1 is small in size and BIG in fun. It's virtually waterproof , boasts a new 20MP stacked sensor, and delivers incredibly fast and accurate Autofocus. Looking Glass owner Jen Waicukauski loves this camera for bird & wildlife photography, taking advantage of its speed and reach (consider this: shooting with the M.Zuiko 300mm f4 PRO lens attached to the OM-1 provides the 35mm equivalent of a 600mm focal length!). 
#8 - Nikon Z 6II Full Frame Mirrorless Camera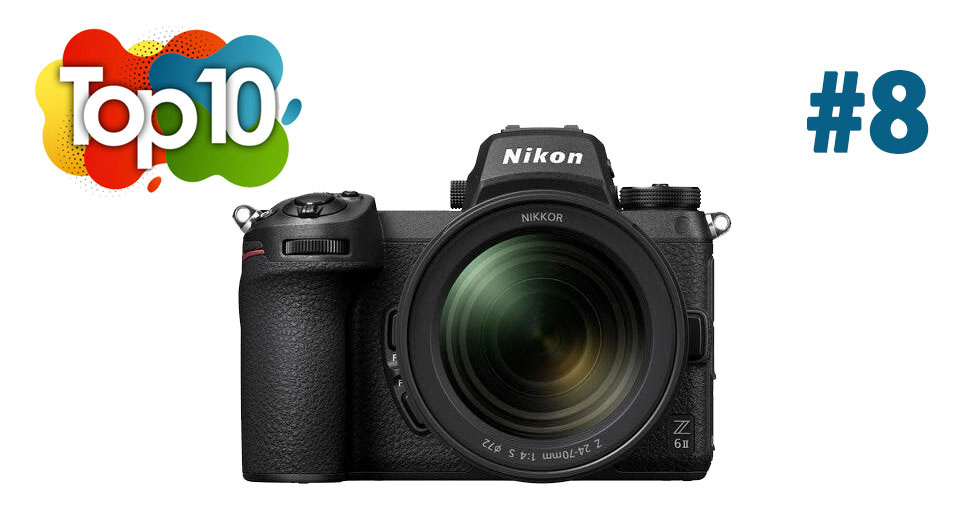 The Z6 II  could be described as a jack of all trades. It is very good at a lot of things, but not necessarily the best. What does this mean? It means if you had only one camera for all your photography needs, this would be a wise and solid choice. The Z 6II offers a great hybrid experience, delivering a powerful tool for both stills AND video.
#7 - Nikon Z 7II Full Frame Mirrorless Camera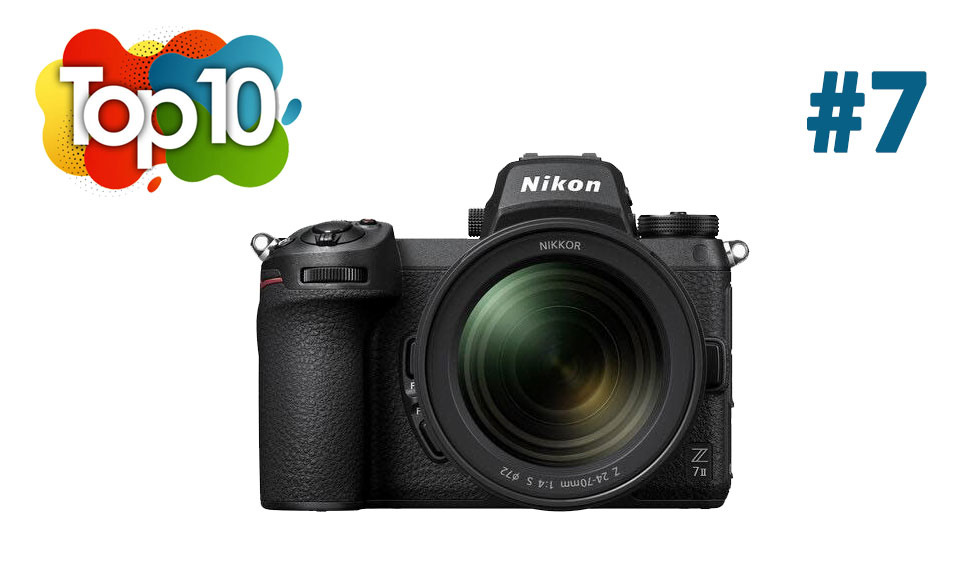 The Z 7II is a resolution powerhouse at 45-Megapixels. Thanks to this sensor and many other qualities of the camera, many argue that the Z 7II could be one of the best cameras out there for landscape photography enthusiasts and professionals alike. It also features fast and effective Autofocus capability and Slow motion 4K video (60 FPS) along with ultra-slow motion 1080p (120 FPS).
#6 - Canon EOS R6 Full Frame Mirrorless Camera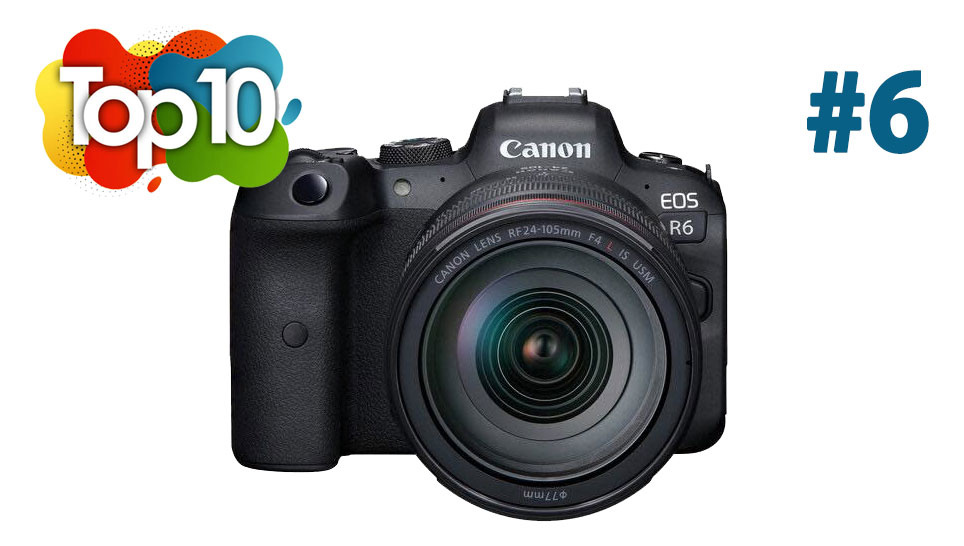 The R6 is a very good option for those enthusiasts that are mostly focused on capturing still images. "Its autofocus performance and image stabilization are best-in-class, while a blitzing burst speed makes it perfect for any sports or wildlife scenario. Long story short, it's one of the best all-rounders you can get, although its 20MP sensor resolution might not suit everyone." -TechRadar
#5 - Olympus OM-D E-M10 Mark IV Mirrorless Camera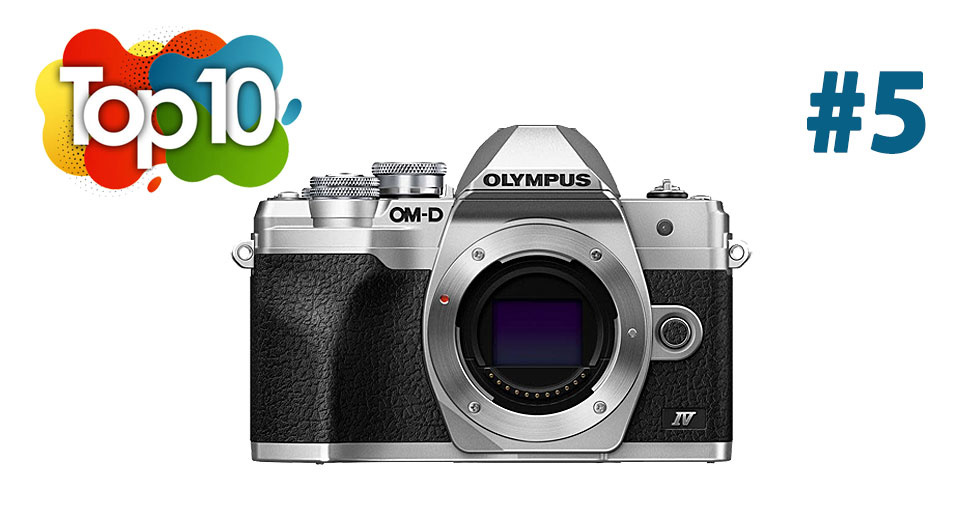 With its 20MP sensor, powerful in-body image stabilization and a flip-down and tilt-able screen, the Olympus OM-D E-M10 Mark IV is a great step-up camera from your smartphone or point & shoot camera. The E-M10 IV is also one of our top picks for travel photography. It's super small, lightweight and easy to use, records video at 4K quality, and includes an abundance of in-camera filters for creative photographers. And it happens to be a very cool, retro-styled camera to boot!
#4 - Nikon Z 9 Full Frame Mirrorless Camera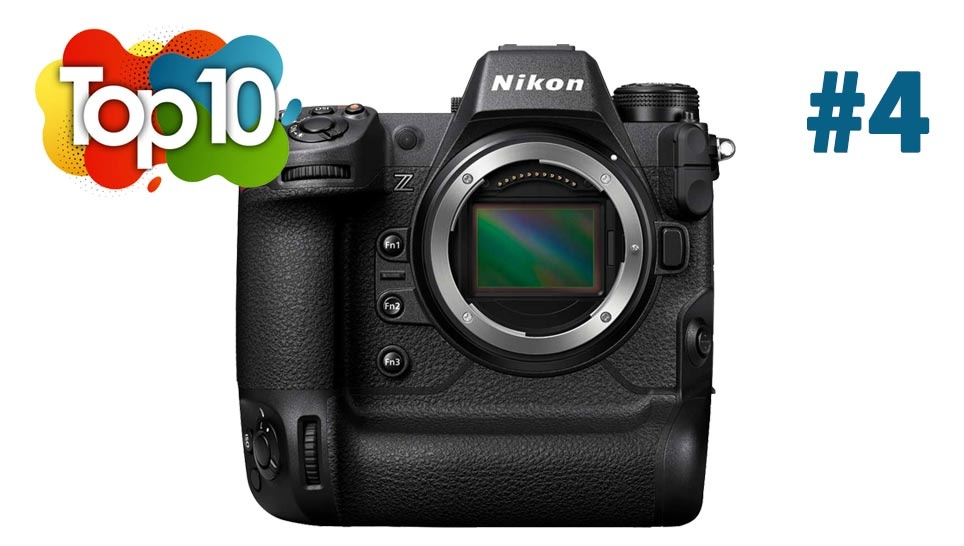 Is there anything that this "Camera of the Year" recipient can't do? This is Looking Glass owner Jen Waicukauski's new favorite camera. When asked what she loves most about her Z 9, she had this to say: "The autofocus. Why? Because it's super fast, easily locks onto your subject(s) and just doesn't want to let go. I've never had so many 'keepers' as compared to other cameras I've shot with. Not to mention, when in Uganda photographing wildlife, not once did I have to wait on the camera to catch up with me as I shot  at burst speed  in RAW + JPEG format. " Add to this the fact that DPReview said the Z 9 is the best camera they have ever tested and you know the Z 9 is something very special.
#3 - Canon EOS R5 Full Frame Mirrorless Camera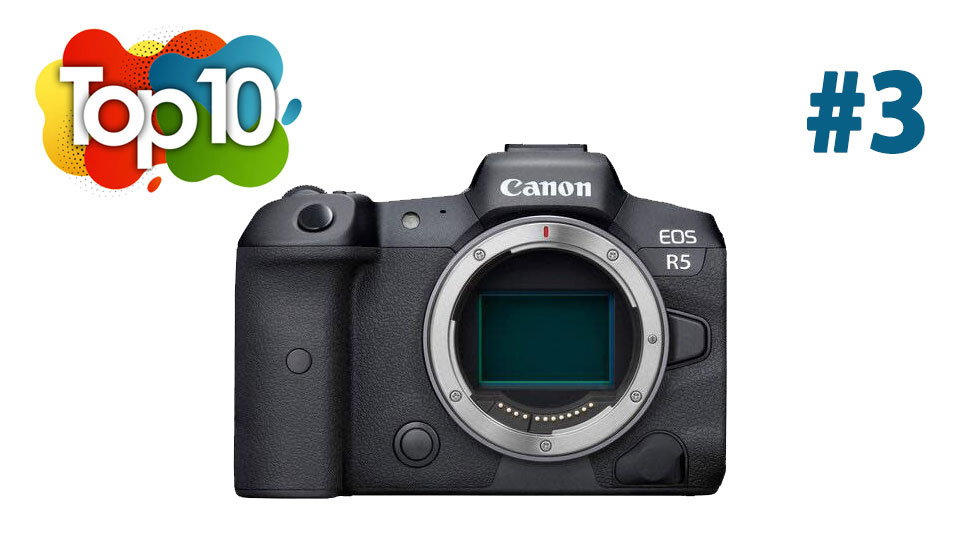 "As a stills camera, the Canon EOS R5 is simply Canon's finest product ever. It's the perfect amalgamation of the EOS R's form, the EOS 5D's function, and the professional-grade autofocus of the EOS-1D X. If you're a stills or hybrid shooter who flits between photography and videography, it's one of the best cameras you will ever have the pleasure of using."  -Digital Camera World
#2 - Olympus Tough TG-6 Camera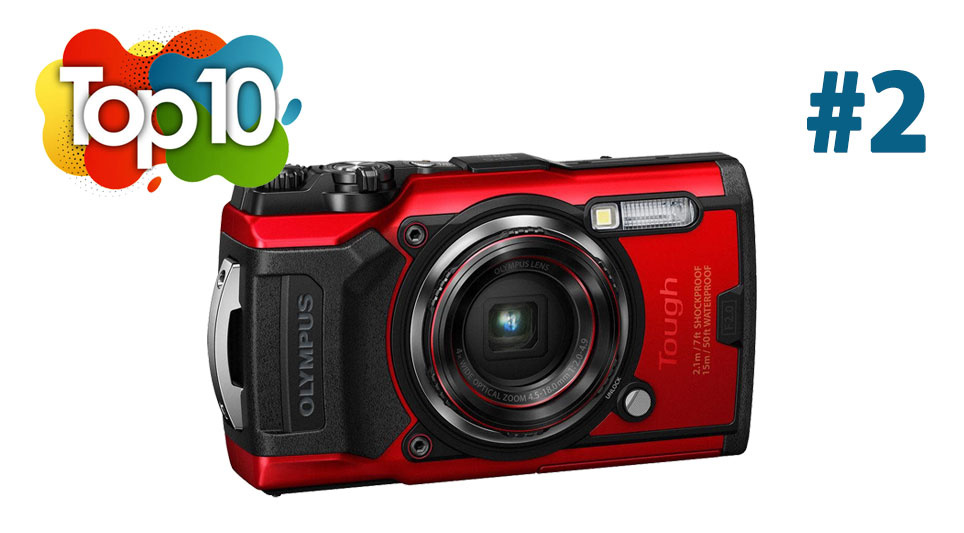 This awesome little camera fits in your pocket and truly goes anywhere you do. It performs well in low-light, is super rugged (hence the name TOUGH) and features a waterproof construction that is rated to a whopping fifty feet! When the camera first came out, it won an Editor's Choice with PC Magazine. We believe this camera is well suited to parents, kids, underwater photographers and folks who love going off the beaten path.
#1 - Sony Alpha a7 IV Full Frame Mirrorless Camera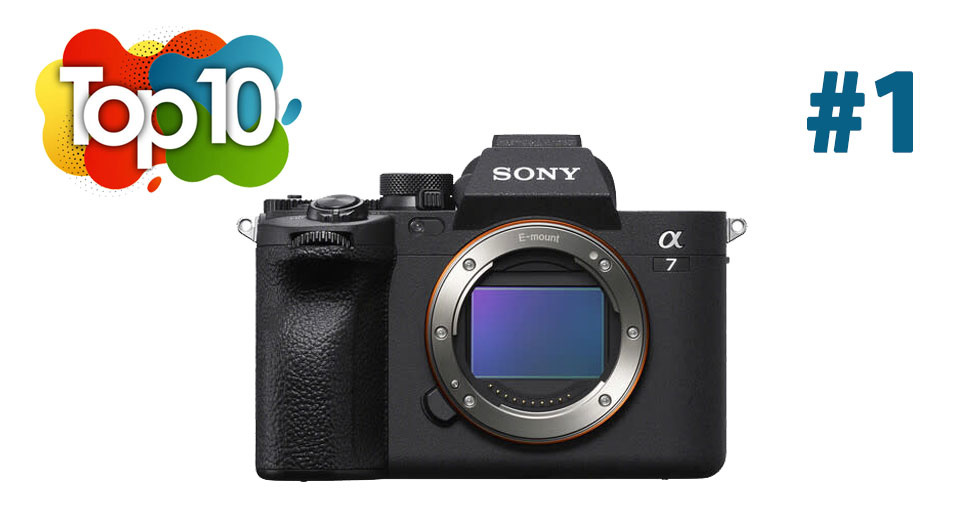 "The Sony A7 IV is the best hybrid mirrorless camera you can buy right now. A truly modern all-rounder that largely justifies its price tag, it packs class-leading autofocus, impressive image quality and powerful video features into one versatile body. Dedicated street or sports photographers should look elsewhere, and it isn't the fastest shooter in its class. But for everyone else, the A7 IV is a rock-solid all-rounder with few glaring weaknesses. It might be the only camera you ever need." -TechRadar